In trading, comfort is crucial. The platform should not cause eye strain, have a clear design, and all the essential features should be accessible. Most resources available today are complex, unattractive, and frequently useless websites that repel people. There is a mismatch between supply and demand. Businesses may make use of these enormous potential and competitive advantages to meet the need for improved UX from traders. As a result, it's critical to understand what is user experience and how to create an attractive trading platform design. It is simple to accomplish with a few pointers.
Why should you pay attention to UX?
According to Finder, most experts believe that digital currencies will be able to displace fiat money by 2050. Even if this is partially true, it will no longer make sense to produce blockchain products only for seasoned users.
In the past, businesses could neglect the user research and UX/UI trading platform design phases in favor of other crucial components. Yet, given that crypto assets are likely to dislodge the conventional money we are used to, consumer focus and UX are the primary components of contemporary market development.
Obsolete platforms now must provide a digital experience that fits the demands of potential new consumers to stay competitive and grow their client base. It calls for substantial research expenditures and a thorough UX makeover of their digital assets. Trading platforms must pay attention to customer experience to guarantee trust.
The responsibility of educating the general public about the complexities of encryption now rests with blockchain services. Newcomers to trading and those just making their way to cryptocurrency arrive unprepared. Such a user demands loyalty and support in addition to the platform's good operation. Trading resources should thus offer a tight relationship with customers for new users to become standing customers.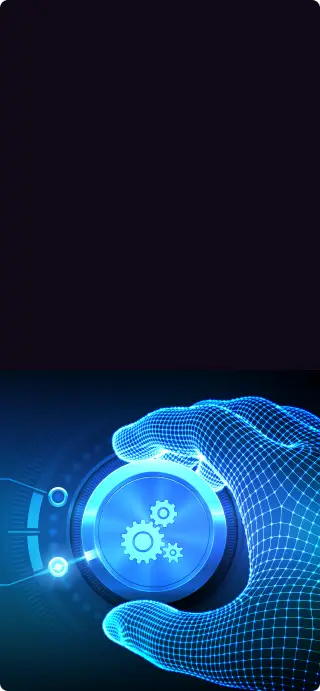 Turnkey Brokerage Solution For Your Business
Get the most profitable fully licensed fx/crypto brokerage software or ready-to-operate business in 48 hours. Best-in-class web & mobile trading platforms, sales-driven CRM, full integration with MT4/5, and 150+ payment providers.
UX alerting issues in trading platforms
Traders frequently gripe about how awkwardly designed trading platforms are. Developers still don't place a high premium on enhancing the UI and UX of the resource, which is a grave error. As a result, there are a ton of websites and apps on the market with hazy user interfaces.
One of the most significant issues with trading platforms is that it might be challenging for those unfamiliar with cryptocurrency to begin using the tool. Users are unlikely to continue if the registration procedure appears demanding and arduous. Moreover, learning how to utilize the features for a new audience might be challenging.
The fact that customers frequently lack knowledge of how to use the financial instruments at their disposal is an equally prevalent and significant issue. The traders should know that you provide instructions or suggestions on how to use the platform's features.
Also, not all crypto platforms provide their customers with enough information on applying and storing private and public keys, the best places to keep coins, etc. As a result, several security and privacy issues develop, distorting the trading experience.
Beginners may find it challenging to create lines between specific tokens. Transaction fees and cryptocurrency pricing vary from broker to broker. Users risk spending more than they make since there needs to be more financial reporting.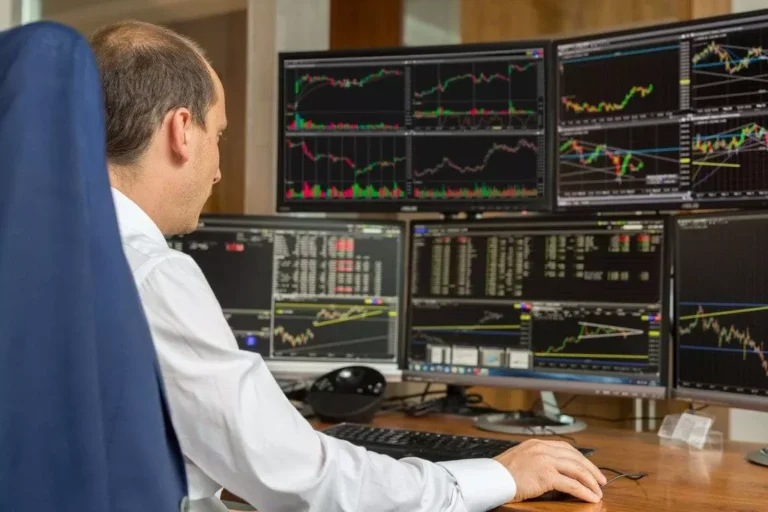 Top 5 things to think about when working on trading platform UX
To make your traders' user interface unsurpassed and provide them with a comfortable use of your resource, you should pay attention to some tips about the most popular functions and good trading platform design. Pay attention to the following points to raise your trading platform to a higher level of customer trust.
Visual appeal
The general visual style is the basis of attractiveness. The main elements of a trading platform design style include:
Layout. It should be organized and intuitive to allow users quick access to the necessary features and information.
Color scheme. Choose color schemes carefully to create a professional and attractive look.
Fonts. Use clean, legible, and easy-to-read templates.
Icons. Create sparingly but meaningful and recognizable elements to attract users' attention.
The overall design of a trading platform should be consistent, with all elements working together to create a cohesive look. Animations and interactive features can be used to make the platform more engaging. Still, they should not distract from the trading experience.
Friendly platform navigation
Design goes beyond merely how your platform is shown. It's also about how simply a trader can utilize your product. Users frequently need help with platform navigation and broad functionality. One of the critical elements which should be considered along with the product's worth is the ease of use. For people to become accustomed to your platform, you must have a user-friendly and simple-to-use interface. The platform's user-friendly design makes trading simple. Always remember a modest resource with solid functions is preferable to a flashy one with unnecessary clutter.
Navigation may become complex to use when there is a need for more onboarding, client care, and data architecture. The usability guidelines mentioned above will assist in developing an instructive and straightforward trading platform design for usefulness and worth.
Scalability
Scalability is an important consideration when designing a trading platform. It refers to the ability of a platform to handle more transactions, online users, or data as its usage increases. By designing a platform with scalability in mind, developers can ensure that it will remain functional and efficient even as more users join or more data is processed.
When designing a trading platform, developers should focus on building a platform scaling both vertically and horizontally. Vertical scalability refers to the ability of a platform to increase its capacity by adding more resources, such as processing power or memory. Horizontal scalability refers to the ability of a platform to increase its capacity by adding more servers or nodes.
Exquisite data visualization
The primary factor which always grabs the attention of traders is the information presentation. Creating a concise and practical representation takes a lot of work. What is essential to focus on? First and foremost, it is vital to ensure that updates to pricing and indications are shown immediately on the information panel. Remembering different indicators should be distinct from the same chart is also necessary. Creating a thoughtful user interface design can effectively visualize hundreds of indications.
Open door policy
We welcome you at any time! We'll let you know – it should be the tagline in each trading platform. In the crypto world, platforms should never withhold information from the user.
The price of the assets which traders track might change drastically at any time. Therefore, they need a mechanism to be informed of price changes. You may enable manually configuring price alerts to notify your phone via push notifications. Although this may be done automatically, it assures the consumer they will see the correct price notifications. Also, it aids in removing unwanted alerts from the background noise. All applications provide a price alert function of some form, but not all are as user-friendly.
Key takeaways
Only experienced traders can frequently grasp and use the user experience design of resources. Owners of resources shouldn't exclude entrants to the market, though. Convenient UX for numerous blockchain-based products is already essential, given the rise in popularity and demand for crypto assets.
Brands that can comprehend and cater to the demands of less tech-savvy people as they can of experienced crypto traders will succeed in the market in the coming years. Businesses which can inform and assist consumers, make bitcoin trading pleasant and straightforward, and provide complete functionality will be able to advance and succeed much more quickly than competitors.