It is a matter of great surprise that a mere 20% of brokers worldwide know and use business intelligence tools (BIT) in their working experience to provide services for traders. There are so many numbers, data, and charts that need to be analyzed in brokerage, and it feels frustrating to deal with it without any automated solutions that come with business intelligence tools for brokers.
The world of finance is constantly changing, and brokers need to be flexible and able to transform their companies according to the customers' evolving requirements. That's what makes companies competitive and helps to win customers and make businesses successful. The main purpose of BIT is business data analysis and strategy creation based on the figures gathered from the analysis. Such an approach helps to apprehend the client, gives insights about risk management, and enhances customer support services.
What is business intelligence?
Businesses' methods and technological tools for analyzing company information are called "business intelligence" (BI). Such an analysis offers forecasted perspectives of company operations, facilitating decision-making and enhancing profitability.
BI becomes a crucial component of the overall solution in the brokerage sector, paving the way for brokerage business intelligence. They include various applications that allow brokerage firms to gather data analytics for brokers from internal and external sources.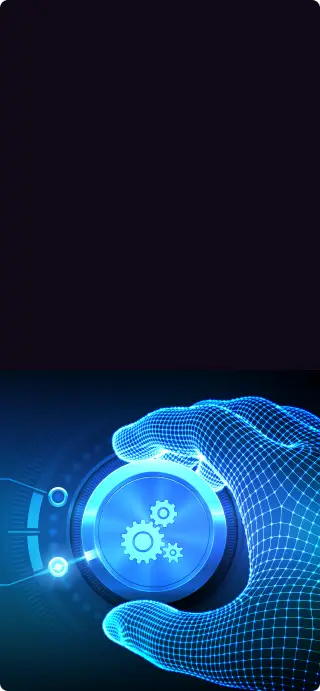 Turnkey Brokerage Solution For Your Business
Get the most profitable fully licensed fx/crypto brokerage software or ready-to-operate business in 48 hours. Best-in-class web & mobile trading platforms, sales-driven CRM, full integration with MT4/5, and 150+ payment providers.
What makes business intelligence in trading so important?
Tools for business intelligence for brokers assist brokerage firms in gathering, analyzing, and presenting business data. These technologies assist the development of advanced strategic solutions while handling vast amounts of unstructured information from multiple sources. As a result, the tools are essential for any BI brokers who want to succeed in their industry.
BIT paves the way for brokerage business intelligence, it enables firms to collect data from internal and external sources, prepare it for analysis, and generate reports. Business intelligence reporting tools further enhance this process by making complex statistics understandable.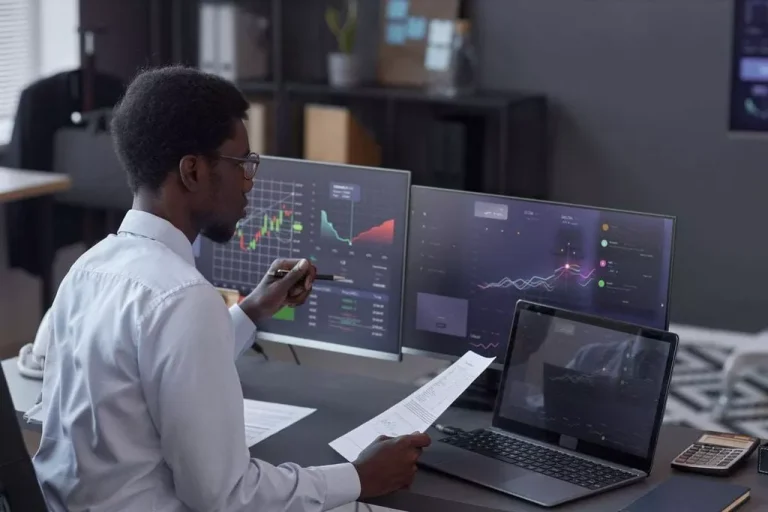 What is a business intelligence (BI) tool?
Business intelligence tools for brokers are software solutions designed to analyze and present complex data meaningfully. The key features of BI tools include:
data processing
analytics
reporting capabilities
By transforming raw figures, BIT helps organizations enhance their efficiency. Brokers handle trade data and get valuable insights using specialized software solutions. These tools may include data mining applications and reporting software, each of which serves a particular data analytic function. Information analysis in the financial markets is the main emphasis of business intelligence in trading.
Trading BI technologies aid companies in comprehending consumer behavior, market trends, and operational effectiveness. These insights are crucial for business intelligence software brokers to remain competitive and increase profitability. Incorporating business intelligence tools for brokers is a game-changer in a trading niche. The technologies aid in the visualization and interpretation of complicated intelligence sets, facilitating their comprehension and application. One such application, Tableau, for instance, enables the creation of dashboards and reports to graphically depict analysis.
Benefits of BI tools
BITs have transformed businesses by offering many advantages in today's data-driven world:
They help improve decision-making by turning raw figures into actionable understandings, reducing risks, and improving profitability.
These tools automate tasks, boost functional efficiency, and determine progress and cost savings areas.
They foresee coming tendencies by examining historical data, giving companies a strategic advantage.
BI tools also show data in visually appealing patterns, making it simpler to comprehend and make decisions.
They promote transparency and collaboration within associations, fostering a data-driven culture. Overall, BITs empower businesses to succeed by confidently harnessing their data's power.
When BIT will become a widely used technology is just a question of time. Those who understand the benefits business intelligence brings in brokerage can maximize their profits. The sooner brokers embrace automation, the greater impact it will have. Just as industrial labor was substituted by machines, high-tech is now replacing human intellect. Those who leverage it gain a competitive edge and reap the most benefits.
Reasons to start using business intelligence tools
Today, using BI technologies for brokers has become more affordable than ever before. In the past, such technologies were costly and rare, making it difficult for many brokerage companies to afford them. However, now it is simply inefficient not to make use of such high-tech tools. With a myriad of opportunities they offer, they can help detect unwanted scalpers or identify toxic customers that disrupt the brokerage industry.
Another way to benefit from BIT is by turning huge amounts of data into valuable insights, improving corporate performance. Automation streamlines processes, allowing brokers to focus on strategic processes. These tools help FX and crypto brokers predict market movements and make better decisions by simplifying complex data into understandable visuals. Adopting business intelligence solutions in brokerage customizes the analysis process to meet brokers' specific needs.