Hardware wallets, commonly called as cold storage, function as typical wallets used for keeping something valuable. Only in digital form, a hardware wallet is a prerequisite in virtual coin management. With the use of such, cryptocurrencies are kept securely as it holds users' private keys. As computers are highly prone to malfunctions and hacks, this type of wallet provides extra level of security for funds and all transactions on any blockchain network.
Hardware wallets come with keys, which then acts as passwords for users to access their virtual coins. The first type of key is called the private key. As the name suggests, they must only be used privately, and without anyone knowing. Its counterpart, on the other hand, is called a public key. These two are linked together by a cryptography that allows the private key to recover the public key. However, this trait is linear and is not valid for public keys to recover private keys should the latter be forgotten.
While hardware wallets may put up an assumption that it stores virtual coins, this is not the case. Cryptocurrencies are not present anywhere, it is just a copy of a copy validated across a blockchain network. What only exists is the correlation of keys to virtual assets. Similar to how banking applications work, it only provides details. These details are then delivered and replicated across a network, engaging nodes to participate in its ever-continuing process of validation.
A Deeper Look at Private Keys
Private keys present in a hardware wallet may only be accessed with the use of Personal Identification Number (PIN). In the event that hardware wallets are stolen, it would be difficult for thieves to crack open the wallet as keys are not disclosed on the digital space. Should wallet retrieval failed, keys within a stolen wallet may be transferred to another wallet with the help of seed phrase.
To say, seed phrases or recovery phrases are a series of words and characters used for key regeneration. Their function is to provide a contingency scheme for any potential distortions that cyberspace carries.
To give more sense to it, cryptocurrencies are not stored in hardware wallets. They only keep private keys, which may be used to access details. Blockchain networks hold virtual coins, and wallets keep the keys to it. Now that we have already outlined what is and what is not, it is necessary to understand the substantial benefits that hardware wallets provide.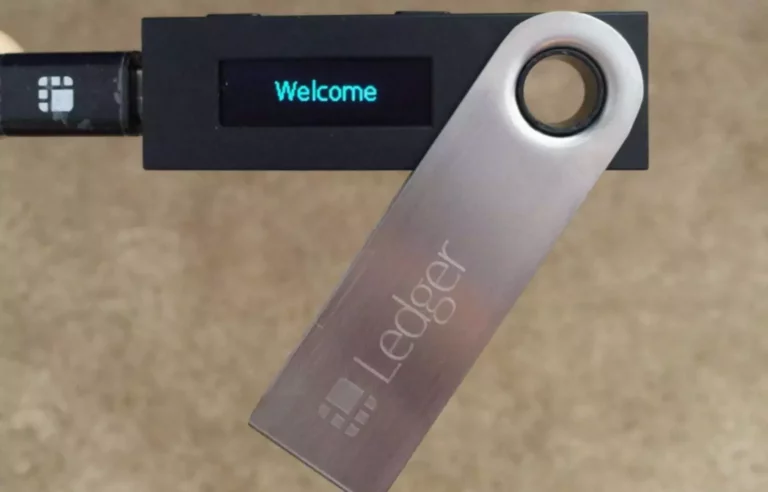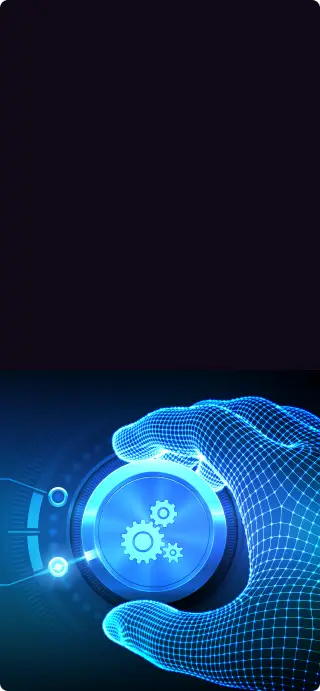 Turnkey Brokerage Solution For Your Business
Get the most profitable fully licensed fx/crypto brokerage software or ready-to-operate business in 48 hours. Best-in-class web & mobile trading platforms, sales-driven CRM, full integration with MT4/5, and 150+ payment providers.
Advantages of Hardware Wallets
Intensive Level of Security- As mentioned above, computers are susceptible to hacking activities. Since cryptocurrencies involve massive funds, they normally entail wipeout risks. As this is the case, hardware wallets provide intensive security against digital-related invasion, mitigating the risk that phishing sites and malwares carry.
Scalability- Hardware wallets are able to process multiple blockchains simultaneously. With its impressive scalability, virtual coins may be managed without the need for multiple devices. More so, transactions are backed with digital receipts, allowing them to be recovered should there be any pressing discrepancy.
Flexibility- Hardware wallets come convenient as they only act as mini plugins. Without much hassle setting up, cryptocurrencies may be managed anytime and anywhere. What's excellent about this is it provides access to decentralized applications without the need to register. This may then be used for simple logins on Google and Facebook.
Decentralization- Without the presence of intermediaries and third-party entities, users may directly access and conduct trade using hardware wallets. For those who want to trade with full autonomy, this remains to be the best choice as virtual coins are not required to be transferred to an exchange wallet. With this, users may enjoy trading without distortions in withdrawal and deposits.
Best Hardware Wallets of 2021
Nothing upholds virtual coins' principle of self-sovereignty more than cold storages. For those with massive cryptocurrencies on their portfolio, it is suggested that they resort to hardware wallets as they provide lasting protection, tight security, and decentralized experience. With the ever-growing number of wallet providers dominating the market, it is only necessary to enumerate those that render optimum service and functionality. These are:
Ledger
Inarguably one of the most efficient and highly-regarded wallet in the market, Ledger utilizes PIN and recovery phrase for its security. It was engineered with great sophistication, allowing the system to resist harmful attempts using a certified chip design. With the help of its Ledger Live Application, users may find convenience in overall cryptocurrency management. It has a multi-signature interface enabled by multiple third-party providers such as Lily Wallet and Electrum. Lastly, its recently-developed Nano X defies conventionality as it is capable of storing 1,500 cryptocurrencies without lags and glitches.
Trezor Model T
Similar to how Ledger works, Trezor Model T is a multi-signature wallet mainly powered by Trezor Suite. It may also be integrated with third-party add-ons including Exodus Wallet and Blockstream Green. It can impressively hold over 1,600 virtual coins, and is working with the help of open-source system. With this, wallet holders may freely customize and design their own space and structure.
COLDCARD
This wallet was introduced by Coinkite in 2010. Its office is located in Canada and is known to offer open-source multi-signature devices just like Trezor and Ledger. Note, however, that COLDCARD only holds Bitcoin. Completely unavailable for other types of virtual coins, it utilizes MicroUSD and other several solutions including lockout timers. While its flexibility is often deemed as a disadvantage, its priority has made it even clearer that it offers nothing but the best for Bitcoin storage.
SafePal S1
Debuted in 2018, this China-based company offers an air-gapped signing mechanism, keeping the device optimal even without any internet connection. Its security is revolutionary as it offers short-distanced QR code as its login method. The use of such completely eradicates malicious attacks and short-gapped peeking.
What's more excellent about this is its multiple security sensors. Once the device detected harmful activities, it will automatically generate report, in which a self-destructing option may be selected. After clicking, the device will erase all data in the wallet, leaving no information for the hackers.
Tangem
Tangem is a swiss-based brand that was introduced in 2017. For those seeking alternatives, it has a relatively fresh and easy way of logging in. Users only need to hold their phones over the Tangem card and this will automatically redirects to the wallet. While the method may appear less safe than other wallets, it would still bear the same level of protection as the private key is generated and permanently kept by a cryptographic chip.
Get Involved
If you happen to be looking for an optimum wallet for your crypto-related investment, it is suggested you resort to hardware wallets. Other forms of wallet may be convenient, but nothing can outperform hardware wallets when it comes to security. The use of such has proven advantages, and this guarantees that users will get the most efficient storing and trading experience.