A perfect Forex CRM that continuously generates leads
Every year, the number of brokers who engage in Forex trading industry is growing. Moreover, due to increased competition, the financial rules of the game are becoming more stringent. However, for some reason, some successful brokers are much easier to cope with their tasks and show more effective results. What is the reason you ask? The fact is that the lion's share of profits for the Forex trading industry is a loyal relationship with customers.
The better the purchaser service access you can provide, the more loyal your customers will attract over time. This step is vital for every brokerage office that works in the market. It is this factor that distinguishes the most successful companies that continue to increase their customer base annually.
However, how can you cope with a considerable purchaser base and at the same time, satisfy the financial needs of each of them? It's simple. For this, you need to use a tool like Forex CRM platform. Thanks to the use of this software, you will be able to manage the maximum amount of financial info about your purchaser and analyze accounts. This, in turn, will generate new leads for you and monitor the actions of clients during trading on the market. Now you will know for sure when your customer needs to call back or possibly help when making one of the trading operations.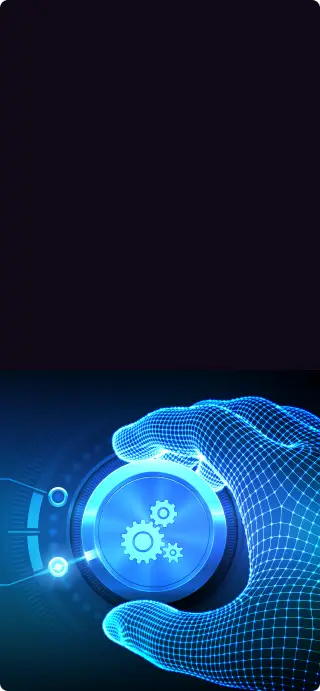 Turnkey Brokerage Solution For Your Business
Get the most profitable fully licensed fx/crypto brokerage software or ready-to-operate business in 48 hours. Best-in-class web & mobile trading platforms, sales-driven CRM, full integration with MT4/5, and 150+ payment providers.
What is a CRM management system program?
The modern CRM solution platform is specialized computer software that companies use to interact with their customers as efficiently as possible. Moreover, the use of the service is relevant not only for existing ones but also to attract new customers. One of the functions of the CRM is the storage of a complete array of purchaser data, taking into account KYC features.
Also, the program allows you to track the actions of the purchaser account frame in a specialized platform. In this case, Forex brokers have a unique opportunity to use the data received from the purchaser to consolidate and significantly improve business relations. This, in turn, not only helps to satisfy purchaser needs but also leads to a significant financial increase in the office's profit indicators.
Types of modern management systems
The Forex platforms are specialized program products, just like trading platforms that have several unique features and rights that are tailored exclusively for the market. Modern CRM, depending on the functions performed, can be of 3 types, including:
Client management arrangement. Administration of all customers' account data, the opening of accounts, and financial information;
IB management systems. In this case, we are talking about a system that administers all traders who work in the office. It also tracks an individual discount structure for each broker;
Backoffice administration systems. This type can simultaneously manage both the purchaser base and the brokers' department.
Key Benefits of using a platform by XCritical companies
In today's Forex platforms, there is a wide variety of integrated program products from various manufacturers. Nevertheless, they all differ in the functional efficiency of use in the market. Today we offer to consider program products from such a world-famous manufacturer as XCritical ® (all rights reserved). All platforms that this office produces for the market today occupy leadership positions and are most often used by professional brokerage companies.
Effective purchaser base administration
Using this integrated software, Forex traders can additionally manage clients into three main groups. We are talking about:
Existing customers;
Customers who have joined the company relatively recently;
Potential customers.
While using this program, brokers' team actions concerning each of the presented categories will be completely different. For example, existing customers may need some technical assistance tools.
Customers who have just recently joined may not fully understand how they can replenish their deposit. Potential customers are probably waiting when managers will contact them to clarify the financial info. Thus, you will not only maintain customer loyalty policy but also be able to generate new leads on time.
The most efficient use of KYC data
Thanks to the unique features of the product by XCritical, brokerage companies can manage all purchaser privacy info, including:
Age;
Place of residence;
Basic needs;
Plans for the future.
This, in turn, facilitates communication with the customer and forms a more loyal relationship with the broker.
Besides, in the future, you will be able to use this info for cross-selling of additional products and services. Once you begin to monitor the characteristics of each purchaser more closely, you can more clearly target them and accordingly sell other services. Thus, if your traders engage in these areas, then the potential of sale of a firm will immediately begin to grow.
A clear vision of your customer's preferences
As soon as your purchaser begins to perform trading operations, you can immediately be aware of all the choices and functionality actions that are committed on the market. Thanks to this, you will have real info on each purchaser and will be able to sell additional services more efficiently.
If your user likes more risky strategies and simultaneously spends significant amounts, you can offer some additional analytical tools or assign a personal broker for support. Thus, the purchaser can satisfy your needs, and you can make additional cross-sales. Today, the most successful brokerage companies are required to use this type of program and every year show a significant increase in sales profits.
Personal Data Administration
Very often, traders team make duplicate privacy policy info about the clients, which over period requires removal. For the broker to be able to make decisions more effectively for each user, all unnecessary information that interferes with tracking the needs and desires of the purchaser can subsequently affect the loyalty indicator.
Providing technology of clearly structured and only the most necessary info will help the broker to navigate much more quickly about each user and, accordingly, make more effective actions. Thus, the firm will lose fewer clients and increase the level of loyalty. Today it is a direct way to high the annual income.
Ensuring efficient processes within the company
In today's world, providing the speed process of sharing information and making instant decisions are important factors of high profit. Thanks to the XCritical solution, your company's employees will be able to exchange all the necessary info without the risk of its loss. Moreover, the system administrator will be prepared at any moment to provide individual trade access to each of the employees.
Besides, if you want to switch the user to another employee, this is done almost instantly. The faster your trade firm's employees begin to exchange all the necessary info between different departments fully, the faster decisions will be made, and the more efficient the sales department indicators will increase. Also, the company's management will be able to respond more quickly to various changes.
Improving the functionality of the department of managers
This important web technology also allows firm support managers to analyze and exchange all business reports. This, in turn, includes sales reports and analysis of brokers' actions. That is the best way for your managers to understand all the processes within the firm. If your employees do not fully understand what result they should achieve within the framework of the current work, then how they can increase your business trade performance and perform the necessary sales volume?
It is thanks to the software solution by XCritical that your employees will be able to learn from each other and exchange the necessary info. Thus, both traders and managers will be able to improve their business skills over the period, which will affect your income.
The most effective use of Forex CRM systems for brokers
Thanks to the practical functionality, the reserved technology can adequately provide the broker with all the trade info about the user. Moreover, if the report contains not only some contact info but also about some knowledge about what the client is doing and what investment plans are for the future, traders can take advantage of the information in time and increase purchaser loyalty. Thus, the office will be able to ensure long-term relationships with the client at no additional cost.
After the support staff of the brokerage company begins to use the solution web program actively, the profitability received from each purchaser increases significantly. Also, the office's risk management can consider in detail how much time the trader spends on each client, and thereby increase work efficiency. Besides, when a trader more consciously solutions info about a purchaser located in web soft, this provides an opportunity to motivate a customer actively and involve him/her in the trading process.
The web program can also focus the brokers' attention on the most highly profitable clients whom they should pay more attention. Accordingly, profits from such customers will only increase. Thanks to the CRM system policy, a brokerage office will be able to find profitable solutions to all the needs of its customers.