Attracting customers is one of the key tasks for any Forex broker. It is impossible to build a successful business without a constant flow of leads. Brokers try to deal with this problem in different ways. Companies have to make substantial marketing investments to implement their strategy to attract new customers. However, the efforts made do not always lead to the desired result.
How to attract clients?
Majority of companies attract leads through:
Social media;
Email-marketing;
SEO optimization of own portals;
Affiliate program.
The first three ways are the most expensive. It is challenging to find a large number of clients without increasing the budget. The quality of the traffic may be questionable as well. For example, people who are not the target audience of the Forex broker can come, or investors who are not ready to work in risky markets.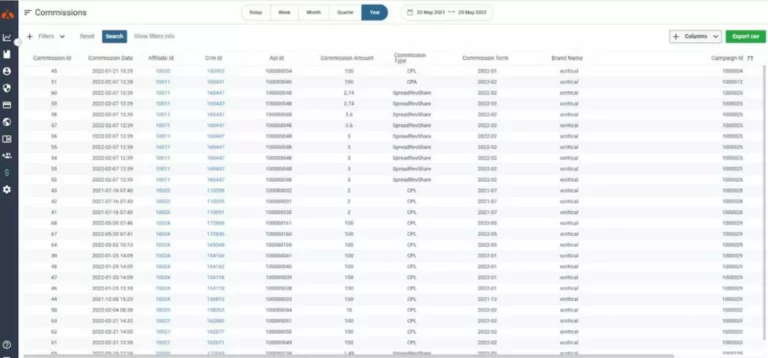 The affiliate program is the best solution in this case. It is an opportunity to attract traffic through all affiliate programs, which allows you to transfer marketing to professionals. Although risk probability still exists. If the affiliate program is poorly organized or the software fails, as the result spent resources will not bring the expected effect.
In addition, there may be multiple duplicates in the lead flow. In this case, the company pays several times for one customer, and the costs increase even more.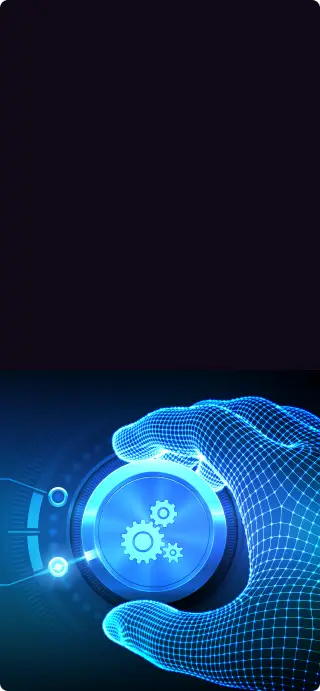 Turnkey Brokerage Solution For Your Business
Get the most profitable fully licensed fx/crypto brokerage software or ready-to-operate business in 48 hours. Best-in-class web & mobile trading platforms, sales-driven CRM, full integration with MT4/5, and 150+ payment providers.
How does XCritical AMS solve the problem?
You can create an effective affiliate program using the XCritical AMS platform. This system will help to organize work with affiliates as efficiently as possible. Interaction with each partner occurs safely and independently of others.
The XCritical AMS platform includes the following systems:
setting and placing links to attract clients;
tracking and reporting for both broker and partner;
commission accounting and analysis.
The XCritical solution allows the affiliate program to be managed in a flexible way. The broker gets the opportunity to distribute the leads between different offices and teams. Due to this, it is possible to work with each potential customer qualitatively.
Using XCritical AMS, the broker will always know complete information about the lead flow: how many new clients come this month, how many of them have already been processed, etc. Having all the information, you can hire a sufficient number of managers to work with potential customers.
XCritical AMS functionality allows both broker and partner to manage and scale marketing programs effectively. The system permits you to organize several campaigns at once and to set the parameters of each one, so you can choose the most effective solution. Brokers can encourage profitable campaigns, agree with individual terms, and refuse loss-making programs.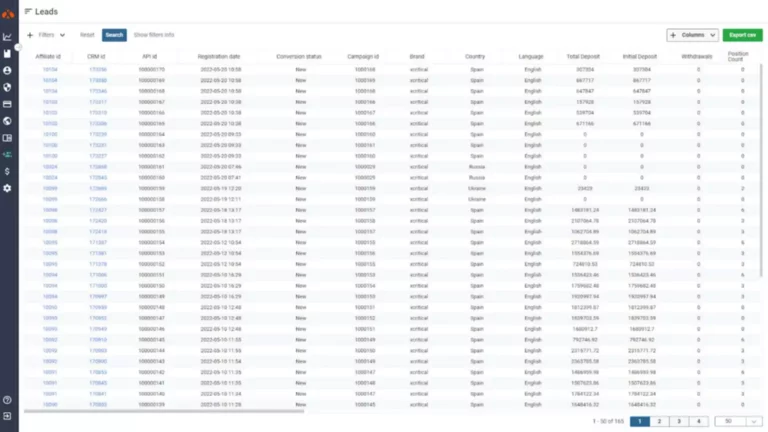 XCritical AMS is a multi-platform system suitable for working with various partners, including the White Label. This product maximizes collaboration with affiliates. Using XCritical AMS, the broker receives only the highest quality traffic, and therefore — its client base, as well as profit, is steadily growing.