The affiliate marketing solutions provided by XCritical improve the efficiency and profitability of forex marketers via the automation of formerly manual tasks. These resources aid in streamlining processes, managing an effective affiliate website, drawing in targeted visitors, and ultimately boosting revenue.
From affiliate links to form submissions, the XCritical affiliate marketing system (AMS) makes it easy to organize, monitor, and assess conversion data from various sources. Users can improve income and streamline marketing efforts via a centralized dashboard, while a wide variety of enhanced affiliate marketing tools open many doors for successful partnership businesses.
What is affiliate marketing?
In the marketing practice known as "affiliate marketing," brokers provide commissions to third parties that bring in new customers by recommending their services. This method allows brokers and marketers to boost their sales without increasing advertising budgets.
The best affiliate programs will provide partners with resources and guidance to help them expand their footprint, widen the scope of the targeted audience, and obtain stable lead flows. All you have to do is provide high-quality affiliate marketing materials tailored to your target audience to increase your chances of making a sale.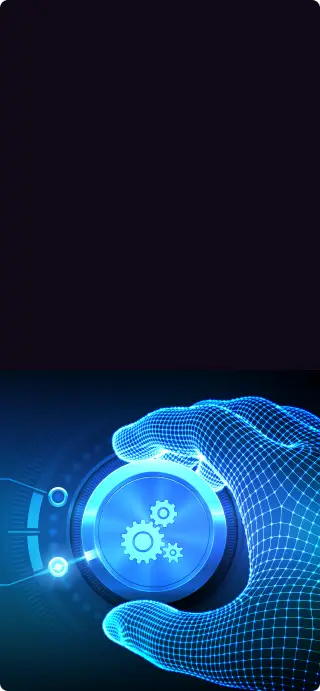 Turnkey Brokerage Solution For Your Business
Get the most profitable fully licensed fx/crypto brokerage software or ready-to-operate business in 48 hours. Best-in-class web & mobile trading platforms, sales-driven CRM, full integration with MT4/5, and 150+ payment providers.
Types of affiliate marketing programs
Some affiliate programs suggest paying a certain percentage of trading volume made by referred customers, while others pay a portion of the income from those traders. It's more lucrative to earn recurring commissions since you'll earn more from each client you suggest.
The most widely-used referral program types are as follows:
CPA (Cost Per Acquisition) is when a partner gets a fixed amount of money according to each trader who deposited and traded a specific volume within the partner brokerage;
CPL (Cost Per Lead) when marketers are getting paid according to qualified leads;
Revenue share, when a broker is a part of his income earned on spreads and other commissions;
Hybrid models, where brokers combine different payout structures.
All of those types have advantages and disadvantages. The best choice depends on factors like marketing budget, short- or long-term planning horizon, and stages of targeted audience development.
Given the broad scope of affiliate marketing and the nuances of forex partnership programs, marketers need software or platform tools that allow them to automate and simplify as many processes as possible.
What is XCritical AMS?
XCritical AMS is an affiliate marketing platform that takes into account decades of experience in the forex industry.
The success of a startup broker depends on an effective affiliate network. To begin, you'll want suitable software. It's vital to keep tabs on leads, turn them into sales, and ultimately increase revenue. Where XCritical shines is in a variety of advanced functions and multiple marketing affiliate tools. Our solutions have been recognized as the best in their field. Anytime you need assistance with affiliate management, you can rely on our platform to be your go-to forex partner.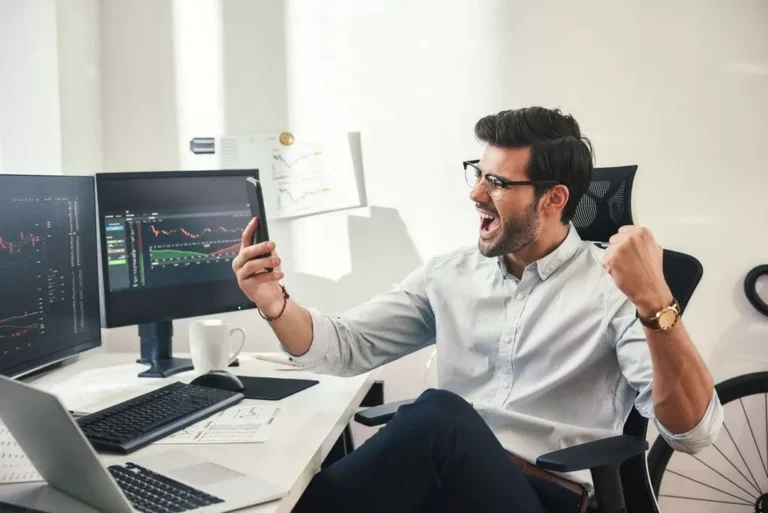 XCritical AMS: best affiliate marketing tools
Schedule posts in advance and improve their performance with social media management tools. In addition, you can use the statistics provided by these programs to determine which sorts of postings are most effective in generating a response.
The convenience of studying at one's speed has contributed to the rise in the popularity of e-learning. There are a plethora of resources accessible online to assist you in expanding your company. Marketers could create an educational web resource to teach beginner traders how to trade in the FX market and to drive a flow of leads to the partner broker's website.
Promotional resources
You can expect high-quality promotional resources and support from a dedicated account manager with a reputable affiliate program. Affiliate marketing success or failure hinges on how effectively your website is built and optimized.
Advertising banners by topic
You can use advertising banners if your marketing strategy suggests placing ads on third-party websites or your resources. XCritical AMS has a lot of choices of any advertising strategy based on the multiple selling points of your partner broker. If you're targeting beginner traders, an advertisement of educational materials or risk-free demo trading accounts might be effective. Or if you develop a strategy focused on many trading strategies based on technical analysis and your target audience is more experienced, then you might be interested in banners pointing out the appropriate strength of your partner broker.
Geos and languages
Depending on the geographics of your marketing efforts, you could take advantage of multilingual support tools from your partner broker. The presence of promotional materials in different languages would quickly open the doors for your campaigns in many countries across the globe. Launching campaigns in multiple geos could be an effective way to diversify efforts, optimize lead flows, and focus on the most profitable conversion rates.
Branded images
When working on the brand reputation of your partner broker, you need eye-catching visual materials to add to your promotional campaigns on social media or specialized web resources. XCritical AMS offers a wide range of such tools like branded images with a function to add more visuals by the broker's affiliate team.
Web-design scripts
Ready-to-use web-design scripts might be very handy if you're focused on building a unique website or a blog to make money in affiliate marketing. You can copy and paste blocks of codes into your website structure, making the process less time-consuming.
In-depth analysis of marketing data
You'd need a thorough analysis of past performance to spot the best campaigns and drive your strategy to the maximum result. XCritical AMS was designed with marketers in mind. Thus the platform can provide an in-depth analysis of marketing data.
The number of features influencing the overall success of a marketing campaign can be immense:
Ad impressions;
The number of clicks;
Average time of a website visitor spent on your resource divided by pages;
The number of registrants. Sometimes leads make only preliminary steps to the final goal of depositing.
The number of deposits;
Geos of depositors;
Deposit amounts;
Volume traded.
Forex affiliate marketing can be lucrative with a proper approach. The XCritical affiliate platform is a powerful tool to identify one.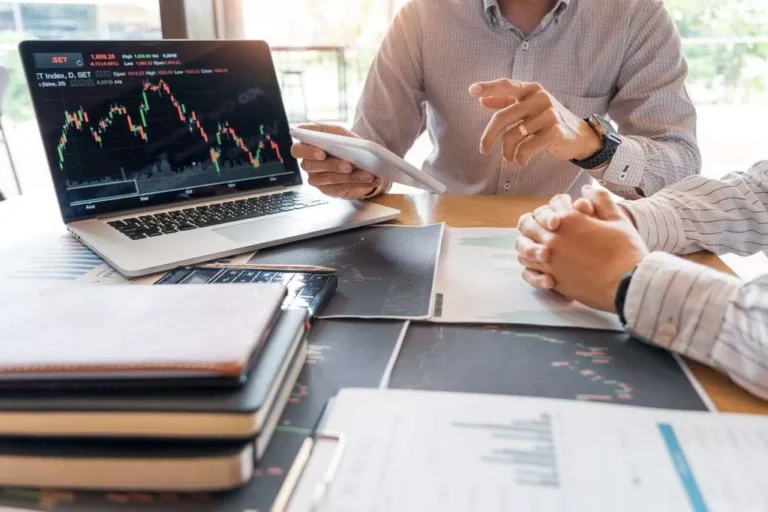 How to unlock the full power of XCritical affiliate marketing tools
The foreign exchange market is a dynamic and cutthroat industry. Bringing in targeted visitors and making purchases is difficult for even the most seasoned and talented marketers.
Acquiring an awareness of the consumer journey is crucial. As a marketer, your ability to effectively promote forex brokers' services to potential clients is essential to your success. Having two key objectives in mind for your marketing campaigns is crucial: bringing in visitors and turning those visitors into paying customers or depositors. Though it may be challenging, it is feasible to accomplish both objectives with careful planning and clever strategies.
Methods of assessing ad campaign performance
Profitability in the foreign exchange market is directly proportional to how effective one's advertising efforts are. Marketers need a particular method of monitoring and analysis to do this. It's essential to evaluate the success of your affiliate efforts and determine what's working and what might be tweaked.
Suppose you're utilizing sponsored search to bring in visitors, for instance. In that case, you should divide your audience into more specific subsets and focus on those most likely to become paying customers. Additionally, it would help if you concentrate on returning site users who have already shown an interest in your material.
Building an email list is essential to your success in affiliate marketing. Having even a few hundred email addresses is helpful since they may be converted into lucrative leads.
Using the analytical section of XCritical AMS is an excellent approach to monitoring the success of your marketing initiative. It simplifies the process of gathering information and putting up a presentation. Saving hours of manual data compilation and organization, it instantly refreshes reports and gives you access to any new information.
Tracking ad views with XCritical AMS
Users of XCritical's advertisement management system have a simple time keeping tabs on their ads' real-time impressions. The system's ability to display and monitor data for advertising on a single page is its crowning achievement. You may also see adverts targeted to your particular market niche using these tools for affiliate marketing. The system's user interface is intuitive and comes with a testing utility so that you may judge its efficacy for yourself.
How to set up predictable marketing efforts
PPC (pay-per-click) search engines are a powerful tool for this purpose. However, remember that this is only one piece of your entire approach; other options, such as social media, seo optimization and email marketing, should also be considered.
The use of "lookalike" marketing is another method to boost conversions. This method involves directing your marketing efforts toward those who have previously interacted with your website.
By taking this action, you improve your potential for FTD (first-time deposit) conversions. Another benefit is the ability to narrow your attention to providing excellent content for your readers.
A successful automated marketing strategy begins with careful planning and the assurance to follow through. Every campaign needs a well-defined objective and frequent evaluations of its success. The next step is to make modifications and improvements to reach your goals, and that's precisely the main strength of affiliate marketing powered by XCritical.