If you work with cryptocurrencies, you must have heard of exchanges. These are the places where you can change one coin to another, fiat to crypto, or vice versa. Almost anyone can use these services as long as the requirements are met.
To get the most out of them, you must be aware of various factors in order to get the highest profits. The different types of cryptocurrency exchanges are only part of them and this is today's topic.
The 5 major crypto exchange types
In general, there are 5 main types that you must know about. Each comes with its own advantages and disadvantages, so read carefully to get the most valuable information.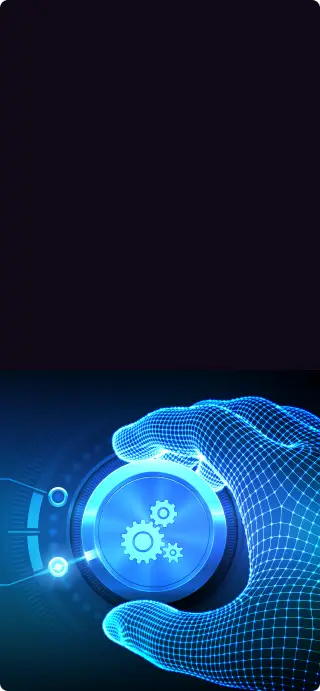 Turnkey Brokerage Solution For Your Business
Get the most profitable fully licensed fx/crypto brokerage software or ready-to-operate business in 48 hours. Best-in-class web & mobile trading platforms, sales-driven CRM, full integration with MT4/5, and 150+ payment providers.
Retailers
The first option that we are going to talk about is retail exchanges. One can easily distinguish them for their simplicity, speed, and availability. Traders of different experience levels use this type, from beginner to professional.
Generally, retail exchanges stand out by their intuitive interfaces. Even a person without any former experience is likely to understand where all the required elements are placed. Also, they often provide their own wallets so that there would be fewer issues with transactions.
Please note that it is not recommended to store your funds on exchanges. There always is a risk that the services will get hacked and you will lose your funds.
Retailers work in different ways. Some of them offer fiat to crypto trades only, others provide crypto to crypto trades. The options are limitless, it all depends on the service.
Some of the most prominent exchanges of this kind are Coinbase and Kraken. It is likely that you will have no issues with regulatory commissions, banks, etc while working with them.
Peer-to-peer (P2P)
This option is often referred to as a crypto marketplace. Peer-to-peer exchanges act as a bridge connecting two individual traders. Usually, either a specific percent or a fixed sum is charged per each trade for the services of the website.
Because this is so similar to a marketplace, you can negotiate about the price and contact the vendor directly. The transfer deal can also be made in different options: during a live meeting, via a bank transfer, barter, or any other payment type.
P2P exchanges are often used as mediators to make sure none of the parties get cheated. However, here you get to work with real people, so it is quite possible to get in touch with a fraud. Reputable services like Paxful tend to block such users and do everything to prevent them from registering on their websites. Nevertheless, never let your guard down.
Finally, P2P exchanges are available in two subtypes. The first one lets you change your money in no time without creating an account, while the other one might require a full identification process.
Decentralized (DEX)
This type has appeared on the Internet quite recently. It is a non-custodial exchange that does not handle any funds on its own. Instead, the service uses special networks and similar software to automatically send money in order to provide wallet-to-wallet trading.
What's good about it?
You keep your privacy.
Theft of your funds is prevented because the money is not stored in the service.
However, the advantages also come with several drawbacks. The main issue is the absence of any moderation in these transactions. For instance, if the money is sent to the wrong wallet address, the service won't be able to cancel anything and the funds will be lost.
Also, the user interface is mostly more complicated than in the previous options, meaning that beginners will have some issues while using the service. This results in decentralized exchanges having lower liquidity and trading volume, so this might not be the best choice for those who rely on these two factors.
Instant exchangers
Just like the previous option, this also in a non-custodial exchange, but it works slightly differently. First of all, this variant is one of the easiest ones to use. Also, they provide a broader choice of currencies than retailers and the transactions are instant.
To change money, you should open the website, select the coins that interest you, enter the sum, wallet, and complete the exchange.
These services can work the way they do due to the usage of a mix of other exchanges. Different sources are used to find the coins you need, so you may be sure that everything will be found in the shortest terms. A prominent example of an instant exchanger is Changelly.
Derivatives
Working with derivatives is something for advanced cryptocurrency users because it requires more investment knowledge. Yes, you can trade crypto like futures or options.
There are many different instruments that can be used to get the most of this type of exchange. The best part is the availability of high-leverage investments that, on the one hand, can let you earn a lot, and on the other hand, lose more than you invest. Such risks are one of the reasons for the attentiveness of multiple regulatory authorities.
A prominent option for cryptocurrency derivatives would be BitMex.
The bottom line
Now that you know the major crypto exchange types, it is possible to analyze their pros and cons. Select the most suitable option and do not forget to surf the web for user reviews. This way, you will maximize your profits with ease!