Cryptocurrency mining has become increasingly tricky and even illegal in some countries. That's why specialists try to find other variants of earning money in the quasi-money sector. One way is to create your cryptocurrency exchange platform.
People all over the world use such services for various transactions. They often prefer to save money in bitcoin or other virtual currencies to anticipate a favorable exchange rate. So, it's a good time for you to build a cryptocurrency exchange. Let's talk about creating a crypto service and making it prosperous.
What is a cryptocurrency exchange?
A cryptocurrency exchange is a commercial platform where individuals and legal entities buy, sell and exchange different crypto assets without risks. Financial analytics believe that the crypto platform is the best revenue-generating business association in the digital realm.
Besides, it is one of the fastest-growing models, turning many startups into millionaires in the crypto sphere. You can earn a solid profit through multiple cash flows; that is why you start your own cryptocurrency business.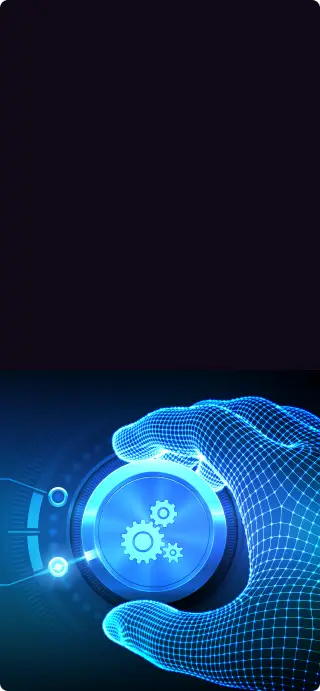 Turnkey Brokerage Solution For Your Business
Get the most profitable fully licensed fx/crypto brokerage software or ready-to-operate business in 48 hours. Best-in-class web & mobile trading platforms, sales-driven CRM, full integration with MT4/5, and 150+ payment providers.
Differences between an exchanger and a market
Cryptocurrency markets are suitable for people who have quasi money and planning to interact with other interested traders and trade directly on the platform. It's a fundamental difference from a crypto exchange, where users exchange a certain amount of crypto for another type of currency. In this case, the interaction occurs with service providers (not with traders).
From the user's point of view, exchanges are more reliable; they have a stable exchange rate due to the centralized nature of the services. Such an approach has some advantages (exchanges are scam-free) and disadvantages (the owners themselves decide what exchange rate to set, sometimes, it is unreasonably high).
Prices in exchange usually depend on the situation in other most common markets. In a word, you don't choose the appropriate pricing option; it remains only to stick to a single set tariff.
How to start your crypto platform
If you are also aware of the high potential of digital money, this step-by-step guide will tell you how to create a cryptocurrency exchange and get maximum profit.
Define the type of cryptocurrency exchange
The first step you should take before developing your crypto platform is to choose the format of your business. Choosing the crypto exchange software, ways to store digital money, liquidity management, type of license, and other aspects are essential. There are some popular variants of crypto services.
Most business people prefer centralized exchange (CEX) because it has a centralized operator or uses a third party's services to help in the transaction. People trust this disinterested party responsible for security, functionality, and help in finding a partner. Centralized platforms maintain an order book, where you can read about all purchase and sale transactions.
Positive moments:
simple and intuitive interface,
a lot of trading functions,
high speed of all procedures.
Negative moments:
commission can be up to 8 percent,
there is a risk of hacking.
Centralized services apply users to keep their savings on specific accounts.
Unlike centralized exchanges, decentralized exchanges (DEX) do not use intermediaries' services. DEX performs money transfers between counterparty wallets using blockchain technology or distributed registries. You can buy or sell cryptocurrency without any control from the central server or outside agency.
Some advantages:
New users can make transactions only after registration and verification.
Commission does not exceed 0.25 percent.
You can keep funds not only on exchange accounts, which reduces the risk of losses.
The main disadvantage is the absence of a third party, so all the responsibility falls on users.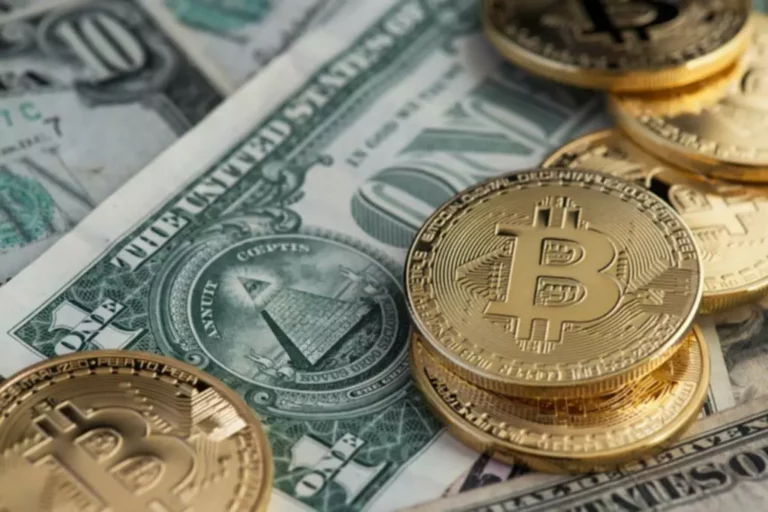 Peer-To-Peer Exchanges (P2P) allows the selling and buying of digital currency directly between owners. Traders place bets; other users can respond to offers and accept terms. The sole intermediary on P2P platforms is specific software that transfers cryptocurrencies from the client's account to the seller's wallet under conditions of confidentiality.
Pros:
Seller rating and cryptocurrency blocking guarantee user protection.
The availability of only two options (to buy or to sell) makes such a model understandable for beginners.
The buyer does not pay commission for the deposit, exchange procedures, and withdrawal of capital.
Cons:
It's challenging to dispute charges after the deal.
Sometimes mistakes happen, i.e., the user can send money to the wrong accounts.
Exchange transactions take a little longer than in previous variants.
You can also meet hybrid crypto platforms; they combine features of centralized and decentralized platforms; such an approach allow for improving the quality of services.
Define the jurisdiction
While thinking about how to create a crypto exchange, we advise you to study all the legal details of obtaining a license while searching for a regulator. You need a license not only to do exchange transactions but also to collaborate with different payment systems and financial institutions.
When choosing a country of jurisdiction, pay attention to the following factors:
the attitude of the state to cryptocurrency,
level of infrastructure development,
all corporate market entry conditions (for instance, if you are starting a business in Japan, you need to open at least one office in that country and hire local staff),
degree of market openness,
political and economic situation,
cost of services and requirements for the authorized capital.
Although cryptocurrency is becoming more popular, some countries prohibit transactions with quasi-money.
Decide on the software
At this step, you have to determine the architecture of your crypto service. There is a lot of different technical structure of trading models. Below is a list of the main components that are present in almost any system:
Engine. It's a commercial core, which is the mainstay of the platform. The engine is responsible for conducting financial operations and processing orders; it also checks if the user has enough funds to purchase the selected cryptocurrency. The presence of the engine allows display prices, generating charts, and ordering books.
User Interface. Such an element is necessary so that traders can register on the exchange, view statistics, the order book, and perform other actions. Your exchanging service should be convenient and adaptable for any device (laptop, phone, tablet).
The wallet. When opening a platform, it's also essential to create a crypto wallet. There are two types: cold and hot wallets. The cold payment system allows storing the main exchange assets, while the hot one is suitable for depositing and withdrawing capital.
Admin Panel helps to control the current state of your platform (the traffic, trading volumes, number of transactions, profit from commissions), traders, wallets, transactions, etc. Besides, an admin panel is necessary to verify users, edit the content, account blocking, monitor marketing activities, and others.
Each of these components is a crucial part of your product.
To define the way of development
There are two ways: launch service from scratch or buy a ready-made solution. Let's talk about the advantages and disadvantages of both variants.
To start a new platform. When choosing this option, it's essential to think through all the process details and hire experienced employees. Remember that the whole process takes about a year and requires a significant investment. You need to check the project for safety and compliance with legal requirements.
To buy a ready-made solution. This way helps you to save time and quickly start a cryptocurrency business. Purchasing a finished product is cheaper than starting from scratch. Such a model usually has some negative moments, i.e., some options may be missing in the solution; they will have to be configured additionally.
Which option to choose? It's up to you!
Find the capital
It's not enough to know how to create a cryptocurrency exchange; you still need to have the necessary capital. Before starting the project, try to calculate the approximate budget. Financiers claim you must have at least 135 thousand dollars to develop and launch a crypto service. This amount includes the cost of technology, hosting, initial legal advice, registration, and marketing campaign. The most common mistake startups make is not being able to plan for the future. They have small initial raises, which may cover the development costs but leave the venture without the critical operational cash necessary until it becomes money making.
Provide liquidity
When the service is starting, we advise modeling the demand artificially. There are several ways to achieve this:
buy and sell crypto using profiles you also manually create;
connect to the network of other platforms to get liquidity of all previously connected services.
The success and competitiveness of a business depend on liquidity.
Partner with a payment system
Payment systems allow users to deposit and withdraw crypto funds and carry out transactions. When choosing a provider, consider the working conditions: performance level, security, availability, cash flow rate, and list of available cryptocurrencies. We also recommend reading the reviews of other users.
Take care of safety
The cryptocurrency market is actively developing and attracts new participants and scammers looking for easy money; even extensive services face cyberattacks. That's why crypto platform owners try to improve the security of funds in many ways, including two–factor authentication, using cold and hot wallets, and database encryption.
Test your crypto platform
Testing to make sure the platform works smoothly, you can perform different types of checks:
registration testing,
deposit and withdrawal testing,
vulnerability testing etc.
Identifying vulnerabilities and software bugs is necessary to protect your customers' data and assets. Always conduct surveys among users, determine what they dislike, and improve.
Launch cryptocurrency exchange
At the end of testing and after fixing all problems, your crypto service is ready to enter the market and attract traders. Follow the latest trends to add new features in time and provide your customers with top-notch tools. Keep track of all changes in legislation to ensure that the platform is compliant with cryptocurrency regulations.
Final words
By considering all these vital factors, each entrepreneur has a good chance to build a cryptocurrency exchange with a full range of functions. All you need to do is find the bug-free and customizable script from reliable providers of crypto-exchange software. It helps start a successful crypto business according to your requirements without any problems.