Forex is a decentralized global currency trading market. It is the largest and most liquid market on the planet, with an average daily trading volume of over $5 trillion. In terms of profitability, even all the world's stock exchanges cannot be compared with it.
Trading in the Forex market means you have access to gigantic cash flows. This market attracts more and more people who want to earn money. Proper risk management makes it possible to register a brokerage company and have unlimited profits.
Like any activity, Forex trading has its peculiarities and secrets. But before finding out how to start a forex brokerage, you should think about whether the brokerage company will be your brand or, perhaps, you want to create a White Label company and act under the name of a well-known brand. Diving into the specifics of the process of opening your own company makes it easier to make everything right and avoid mistakes.
Preliminary Preparation
The first step on the way to knowing how to start a forex broker is preparation. Launching a Forex trading platform is a complex and expensive undertaking that requires careful exploratory preparation. This process includes these steps:
Marketing research. It is essential to study competitors in advance and understand your target audience: age, gender, hobbies, income level, country, etc. The region of registration of the legal entity, the approach to promoting the platform, and the number of supported languages largely depend on this.
Formation of startup capital. When starting a brokerage business, you need to plan the allocation of funds to cover operating expenses over several months. To do this, you need to determine the size of the operating and trading fund and fill them.
Registration of a brokerage company. You should open a bank account for a legal entity with a brokerage license to accept traders' money.
Agreement with payment service providers (PSP). Establishing relationships with several PSPs is advisable to diversify the risks associated with financial settlements.
The moments related to market research and the formation of startup capital do not need additional description since they are typical among any business. Other things (in the case of launching a Forex trading platform) are unique and require close attention.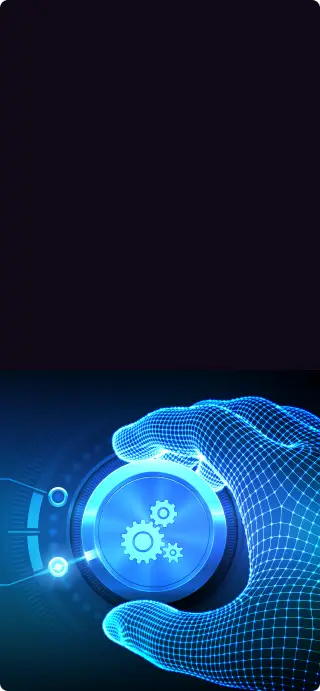 Turnkey Brokerage Solution For Your Business
Get the most profitable fully licensed fx/crypto brokerage software or ready-to-operate business in 48 hours. Best-in-class web & mobile trading platforms, sales-driven CRM, full integration with MT4/5, and 150+ payment providers.
Where to Begin?
Starting any business from scratch and creating a brokerage company is not a piece of cake. When trying to find out how to start a forex brokerage, remember that it is a complex business that requires from you proper preparation and knowledge. Opening a company under your brand, as opposed to operating under the brand name of a well-known company, is considered by many to be more profitable.
You do not need to deduct commissions from your earnings to pay for using the name of a well-known brand. On the other hand, working under the brand name of a promoted brand eliminates the high costs of an advertising campaign and staff training. If you decide to create your own Forex company, you need to take just a few steps:
Define the boundaries of the target market.
Have or find investments to keep the company running in the first year.
Select reliable liquidity providers.
Decide on all possible payment methods.
Launch the work of a brokerage company, and perform initial testing of the broker's work.
Conduct beta testing and launch the brokerage company in full mode.
Registration of a Brokerage Company
The fast development of the financial market creates the best conditions to start a business in this area. Brokerage business with a staid approach and planning will lead to good results. The first and strategically important stage to such startups is the legal component. A properly chosen jurisdiction saves you from many problems in the future. Already at the stage of collecting documents, many controversial issues arise, the solution of which depends on your company's work processes.
Where to Open Your Forex Brokerage Firm?
The variety of products you choose determines when registering your brokerage firm. Some jurisdictions are more lenient with brokerage firms. Since the licensing requirements vary from country to country, it is generally recommended to pay attention to foreign regions and countries that are friendly to Forex trading, such as Estonia, Cyprus, and the British Virgin Islands.
Broker Terminal
A trading terminal is multifunctional software. It allows traders to trade financial assets. To achieve maximum customer acceptance, keep in mind that the platform must have first-class functionality:
a wide range of tools;
fast execution of transactions;
availability of analytical modules.
Not only the functionality and interface are necessary, but also the speed of processing applications. Along with the terminal in the complex are the administrator's office and the dealing part.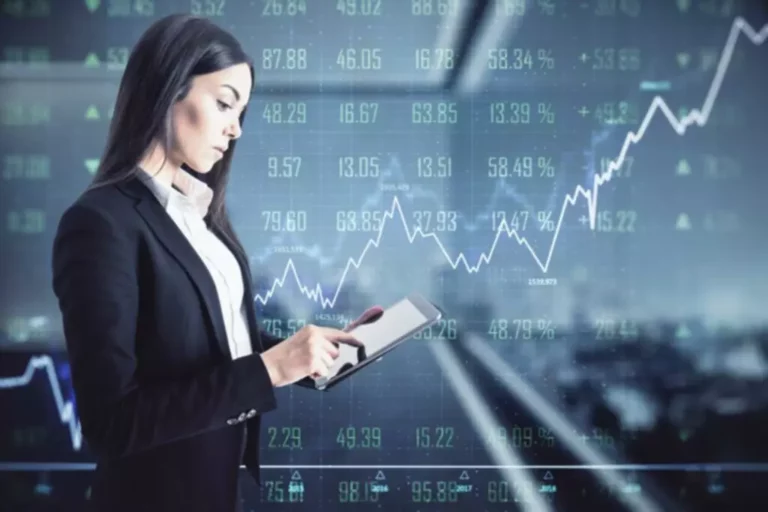 Broker Brand
Making and promoting a brand, implementing marketing strategies, and forming a company's image are critical stages in creating a Forex broker. The primary task is to develop a unique concept of the company and use it as an advantage in a competitive environment.
Personalization of the brand image helps Forex companies become deeply rooted in clients' minds. It is due to the constant use of templates that bored potential users. Similar sites, platforms, and design elements have become a single standard, making the entire industry equally gray. Therefore, it must be avoided.
Brokerage Training
Human resources are of great importance among most businesses, and Forex is no exception. You need highly qualified specialists in the following areas: active sales; marketing, PR, and SEO; dealing and risk management, etc.
Some employees can be hired to work remotely or use the services of outsourcing companies. But the minimum staff to perform all the essential functions are still needed.
When starting a Forex brokerage firm, your team of IT, marketing, accounting, and legal professionals is critical.
It is the minimum to ensure compliance with data protection laws and timely resolution of all technical and legal issues. Brokerage firms are often a prime target to cybercriminals because they process and store many financial transactions. Therefore, you need a solid system to protect your software, website, and payment processing gateways. Even if you don't initially have a physical office, your virtual office should be fully functional and secure.
Opening a Corporate Bank Account
The registration process begins with the opening of corporate bank accounts. If you plan to engage in margin trading, you need to arrange a line of credit with the bank. Some banks have a lengthy and complex review and approval procedures. You may be required to appear in person to go through an anti-money laundering (AML) screening process, or you may be required to contact a local lawyer who will be your legal representative in all official matters.
Connecting to a Lquidity Provider
The foundation of your business will be liquidity, as you need to offer traders the opportunity to trade with leverage. Take your time choosing a provider and eventually settle on one that pools liquidity from the most reputable financial institutions and offers the best rates. The better the rates, the better spreads you can submit to your clients.
Payment System Partnership
A relationship with a trusted payment service provider (PSP) is essential to accept deposits from customers efficiently. Payment service providers charge transaction fees — accordingly, the lower these commissions, the better your clients' rates and trading conditions. PSPs have access to your company's funds, so choosing a reputable and well-established supplier is essential.
Creation of a Brokerage Site
The company's website is an integral part of the brokerage business. It is used for advertising purposes and also serves as a link for such elements as:
client's account;
CRM system;
payment system;
support chat;
other additional modules.
The site optimizes business processes and synchronizes the work of all services. In addition, it is promoted in search engines and is a landing page for registering new customers.
Development Stages
The development of a Forex trading platform website can be split into two areas of mandatory and optional elements. The following areas are considered compulsory.
Forex Client Area
It is a set of tools that traders use to manage assets. It can range from back-office management systems to mobile applications. Typically, the development of a client area includes the following areas: a trader's room, back-office tools; partner systems; payment solutions.
Website Design
The site's interface should be simple so that traders intuitively understand what and where to do it. In addition, the design should distinguish the area from competitors. In such a direction, you need to pay attention to branding and development of design solutions, integrating a trading terminal (for instance, MT4) and CRM, developing user scripts for the interface, and interactive hints.
Online Marketing
Promotion is just as important as the technology side, great design, and monetization. It doesn't matter how excellent your site is if no one knows about it. Therefore, you need to create landing pages, SEO-optimization of content, affiliate programs and websites, banners, etc.
Forex CRM
The customer relationship management system must support the complete sales and custody process. You should better integrate it with MT4, giving the project team access to all data about traders. You need to integrate with MT4, lead management, client requests, and client accounting management in the CRM panel.
Important Points
There are some points that you should consider when creating a brokerage company:
When creating a Forex trading platform website, remember that it is a very competitive market. The optimal strategy for launching a business in these conditions is to start small and gradually expand. So, you can start with a specific region (country), become a monopolist in the territory, and then move on to global markets.
Do not go overboard with monetization, especially at the start. In the ideal case, in the first year of launch, your commissions should be minimal so that you will operate at a loss or zero.
You can conquer the market not only by low prices but by standing out from the competition. In the universe of cryptocurrencies, it can be done, for instance, by making the business completely transparent (as opposed to the trend towards anonymity). To do it, you can disclose almost all information about the company, present the developers with the owners, and even conduct excursions to the office.
Once you have completed all the essential steps to start a Forex brokerage company, you need to test your trading platform's technical aspects. This pre-launch procedure will allow you to resolve any questions and potential problems. Once you're sure everything is working, you'll be ready to create effective marketing strategies to reach potential customers.
Final Thoughts
Many business people often wonder how to become a forex broker. Understanding how to start a forex brokerage can open numerous doors for you. To open a brokerage company, it is necessary to familiarize yourself in detail with the specifics of the work of such institutions. The primary income of any broker depends on the percentage of the initial cost of the transaction, which is charged regardless of its profitability. The broker always remains in profit because the client pays the money to access the international currency market.
Setting up a Forex Brokerage Company can seem daunting and time-consuming. However, your efforts will eventually pay off with sufficient capital, the right business plan, a wise choice of liquidity providers, and a great marketing campaign. It may take a year or even several years to gain momentum. Finally, remember that while this is a highly lucrative business, it requires patience, perseverance, determination, and a top-notch team of professionals.