What is your daily trading income? Any amount can be increased by using a Forex trading robot. It automates all your actions, making it easy to react to the market's volatility and instability. The bot buys and sells assets based on various patterns, signals, and triggers. A real solution for effortless earnings!
What is a Forex trading bot?
A Forex trading robot is a software that performs automated actions to buy and sell assets, such as fiat currencies and cryptocurrencies. It analyzes hundreds of patterns, including historical data and famous signals to decide which action would be most profitable.
Some bots allow their users to change their settings. For example, you could set the budget limit or make them react only to certain signals. There are multiple tools that do everything so you can trade without monitoring the market 24/7.
You can usually buy a trading bot on the internet or develop your own version. It isn't the ultimate solution to earn millions because you still have to keep an eye on the market. Yes, Forex robots work, but as some say, "better safe than sorry".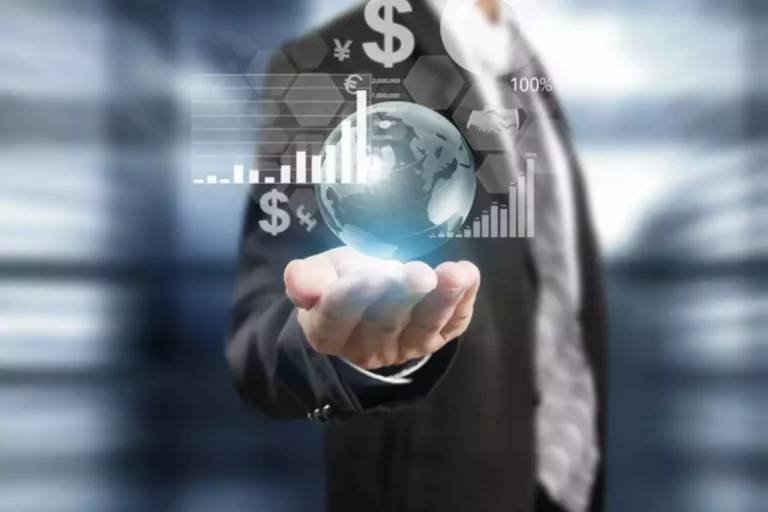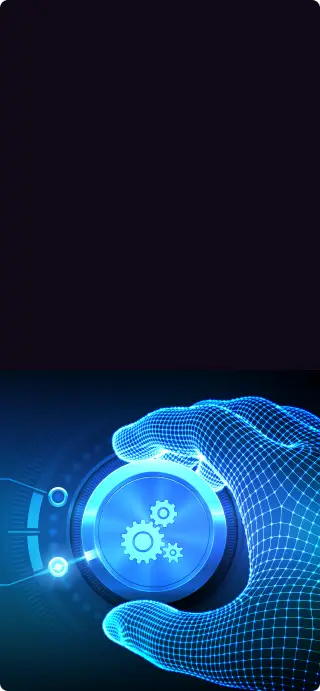 Turnkey Brokerage Solution For Your Business
Get the most profitable fully licensed fx/crypto brokerage software or ready-to-operate business in 48 hours. Best-in-class web & mobile trading platforms, sales-driven CRM, full integration with MT4/5, and 150+ payment providers.
What are the features of a Forex trading robot?
While trading bots have a very similar model, their features vary quite a bit. Generally, good software must be able to do the following:
Start trades;
Manage positions;
Close trades;
Create signals;
Copy trades from other accounts;
Connect to a VPS to trade around the clock.
Basically, the bot's main idea is to remove the emotional factor. Ask yourself a question – how many times did you panic sell and see the price grow in a few minutes? Every trader faced this situation at least once. A trading robot has no emotions. It acts solely based on data.
If we look into the details, the proper name for the Forex robot will be an algorithmic trader. That's because the software simply uses a set of signals and other data to choose the best course of action. Then, when the app identifies a similar concept, it immediately buys or sells.
Why should you use a Forex robot?
If you are an experienced trader, you know how much you could earn by monitoring the market all the time. But, sometimes, even the slightest confusion results in tremendous losses. Your emotions control many actions, so it's necessary to remove this factor.
Some benefits of applying the Forex trading robot are:
You minimize the chance of missing a profitable opportunity.
You automate the analysis process, leaving the job to a bot.
The software covers a huge amount of data faster than any human.
The robot can copy trade and bring in more income.
It can apply the information it gets instantly, maximizing profits.
All these points make trading sound like an easy way to become a billionaire. Truth be told, you still have to put in a lot of effort to make a living. A robot is only an additional tool in your daily routine, helping you get the most out of each action.
While a trading bot can work autonomously, it is highly recommended that you don't leave it without supervision. In addition, for better risk management, you should check the results at least once an hour. This is the only way you'll guarantee there are no issues with the software.
Do Forex robots work?
Yes, they do. Hundreds of professional traders use this software in their daily routines. The most advanced traders even create their own solutions to maximize income.
If you're looking for something of the kind, XCritical provides a SmartBot that acts as a virtual assistant. It won't automate the whole trading process, but it is a great help when you need to get information ASAP.
Is it legal to use a trading bot?
Despite many traders saying that robots are illegal in trading, the reality is different. No rule, law, or regulation would stop you from using trading software. Additionally, many brokers actually encourage the usage of bots.
All the software does is apply mathematical equations and algorithms to determine opportunities to profit. But, of course, humans can do that too, although the speed would be significantly reduced. Thus, trading bots are absolutely legal.
What are the disadvantages of using a Forex bot?
You've read the benefits, and now it is time to see the downsides of these applications. Some of the most common disadvantages are:
High costs – a bot needs constant internet and VPS connection apart from its price.
Monitoring requirements – you never know how good an algorithmic trader is unless you keep an eye on it.
Market volatility – sometimes, the conditions may be so unpredictable that even an algorithm might fail.
Programming errors – if the software is built with an error, this might result in huge losses.
As you can see, each point is interconnected. The biggest problems appear when you buy software from a scammer. That's when you'll see that nothing works.
With XCritical, you may be sure that none of these disadvantages will be in your way. Our applications are focused on bringing high results. That's what makes us stand out!
How much can you earn with a Forex trading robot?
There are many factors that influence your potential income from a trading bot. For example, this could be the market's volatility, chosen currency, applied algorithms, and many others. Depending on the software, you might even have to adjust it every now and then to ensure it works appropriately.
Automated trading usually brings an income of 5-20 pips per trade. The reason is most investors don't want to risk all their funds, leaving only a tiny amount for the machines. Scalping might be a profitable strategy when used regularly, but you will earn the majority of your money by trading manually.
How can XCritical's SmartBot help?
XCritical's SmartBot does not automate your trades. Instead, it provides valuable information in a matter of seconds. Think of it as a virtual assistant that responds to your questions. For example, the robot can inform you of economic events, prices, perform technical analysis, and make a forecast.
This solution is a perfect addition for a brokerage service to reduce the load on support and consultants. XCritical's AI technology answers the most common questions without your involvement. Moreover, it's free unlimited expertise for traders of all kinds!
Brokers can also grow their conversion rates. Our statistics show that companies with the SmartBot bring 10% more clients to the deposit stage. The best part is that no human intervention is present!
Get your SmartBot now!
Provide a better customer experience with our SmartBot. It works on all devices and helps your company grow its reputation as a user-oriented brokerage. Try it out now!