If you take a look at the list of the most expensive NFTs sold, you might be interested in creating an NFT of your own. One of the most successful artists, Beeple, has managed to sell his NFT for almost 70 million dollars!
It is most likely that you won't be able to sell an NFT for this big of a price, but it doesn't mean you shouldn't try. NFTs are getting more popular every day, and if you start early, you can build a reputation as a great artist and gain significant profit.
In this article, you will learn more about NFTs and how to create an NFT of your own. The process isn't as difficult as you have imagined, so it's worth a try.
What is an NFT?
If you already know what an NFT is and how it works, you may skip this part and proceed by jumping to the guide. If you still aren't sure what a nonfungible token is then consider checking the details below.
NFT, or a nonfungible token, is a crypto token stored within a particular blockchain. An NFT doesn't work the same as all other cryptos, even though they have similarities. One of the major differences between NFTs and regular crypto coins is 1 NFT is never equal to the other 1 NFT.
Bitcoin's currency BTC is different since 1 BTC is of the same value as the other 1 BTC. But NFTs are nonfungible. Each NFT has a different value. An NFT is a way to prove the ownership of a certain file. For example, if you have created an NFT out of the picture of your dog or cat, and someone buys it, they get official ownership of the picture.
The critical thing to note is the file which represents an NFT (video, audio, picture, etc.) isn't stored on the blockchain. Instead, the link to the file and the NFT that proves the ownership of the file are both stored on the blockchain. So, the NFT is on the blockchain, but it doesn't work like other cryptocurrencies.
Note, you can create not just one NFT to represent the ownership of this one file. For instance, you can create several NFTs with editions. A single NFT may be unique or rare because there are just 2 or 3 copies of the file. An NFT may also be common since there are thousands of copies of the same file, so it's not unique.
As for the item used as an NFT, it may be almost anything. Most marketplaces have various limitations for creating NFTs, so you will be restricted to several options depending on the platform you choose. Now you know more about nonfungible tokens and may check out the guide that explains how to create an NFT and get profit.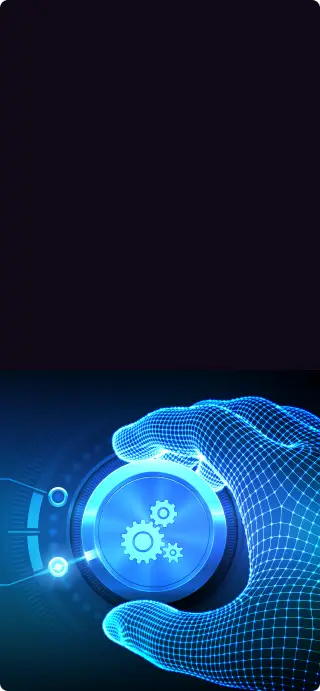 Turnkey Brokerage Solution For Your Business
Get the most profitable fully licensed fx/crypto brokerage software or ready-to-operate business in 48 hours. Best-in-class web & mobile trading platforms, sales-driven CRM, full integration with MT4/5, and 150+ payment providers.
A Guide to Creating an NFT
If you are eager to begin, then you will most likely succeed. You don't need to spend thirteen years creating various artworks and then combining them in a collage, just like an artist Beeple who sold his artwork for $69 million. But it would help if you had an idea.
Even if you aren't great at painting, you can still succeed by having some ideas and creativity. For example, the Canadian singer Grimes and the rock band Kings of Leon are skilled in music but not in painting. And yet, they have managed to profit from creating artworks and minting them into NFTs.
Even though you might not get significant profits like mentioned artists, you shouldn't be discouraged. Start by creating your first NFT, and who knows, maybe, you will be able to advertise your works and get a decent profit. With that said, check out the guide, so you have a clearer idea of how to create nonfungible tokens.
Choose the Item and Format
As it was mentioned, you may choose from different formats to create a nonfungible item. For example, the easiest type of file to choose is a digitized painting, a video, photo, audio file, etc. These are the most common formats. But you can also choose to make a nonfungible item out of a video game character, skin or weapon, avatar, virtual land in the metaverse, etc. But the format will depend on the platform you choose to mint a nonfungible item.
Overall, you can mint almost everything in digital format into NFTs. For example, the very first tweet made on Twitter was sold by its founder. Or a WWW source code sold by the inventor, a ticket to the last concert of a famous artist in digital format, etc. Even the data of the person who has managed to sequence their DNA for the very first time!
If it is possible to take a real-life item and digitize it, it is most likely possible to create an NFT. The most popular format, though, is digital artwork. Meaning, anyone who has a view and imagination can sell their artworks as NFTs.
But note, the platform you choose has requirements for digital files. For example, if you have an artwork, you need to digitize it. Usually, artworks (paintings or photos) should be in PNG.
If it's a text file, it should be in PDF format. If you have some music you want to make nonfungible, then it should be in MP3 form, and naturally, if you have a video, it should be in MP4. You will find the requirements and detailed instructions on the NFT marketplace that you choose.
Get Ether (ETH)
Surely you can find some NFT marketplace that uses other currencies than ETH. But note, the most popular platforms are based on Ethereum, so the platform's currency is ETH. This is why you should consider buying Ether since you have to pay for services with ETH.
There is a chance to avoid unnecessary fees for creating NFTs which no one will buy, but more on that further in the article about marketplaces. Such platforms as Opensea or Rarible support ETH. You will need ETH to pay the fee for transferring the work to a buyer.
To buy Ether, you need a cryptocurrency wallet. But using such platforms as Opensea or Raible, doesn't require ETH for creating an NFT. These are two platforms that allow you to mint nonfungible items free of charge. You will need ETH when someone decides to buy your NFT. It will require some fees for transportation, etc. And you also need the wallet to store ETH you have earned for selling nonfungible tokens.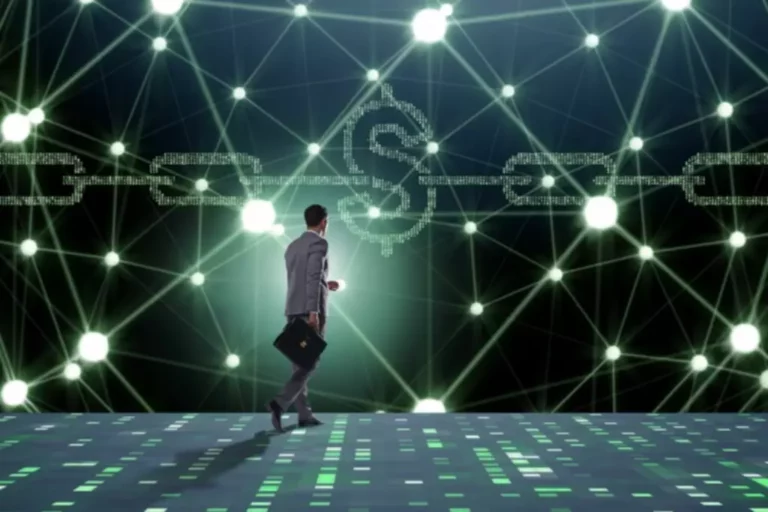 Get a Cryptocurrency Wallet
Without crypto wallets, there would be no transactions between crypto coins owners. Thanks to the principle of work of NFT marketplaces, users can manage their money by using safe crypto wallets. Since they are based on blockchain technology, it means that your data is less likely to be stolen.
Two main crypto wallets are popular these days:
software, or "hot" wallets;
hardware, or "cold" wallets.
The safest option is a hardware wallet. It is called cold because it's a physical item, like a flash drive. Cold wallets aren't connected to the web, so it is harder to hack into your account. But it is only recommended to store coins on cold wallets if you have a significant amount.
A hot wallet is probably your best bet. They can be used on a PC, smartphone, or tablet. You just need to choose a safe wallet, download the software from the official website, and then use it as you wish.
Software wallets are a lot easier to use, so it's best to use hot wallets if you are a beginner. Make sure you understand that you are never to share your private key and a seed phrase that generates private keys. If a person knows your private key or a seed phrase, they can use your wallet.
Before you choose the wallet, make sure it is compatible with the currency you use. For example, if you plan to use an NFT marketplace that supports ETH, you need a wallet compatible with ETH. The good thing is that most wallets support ETH as it is one of the most popular currencies after Bitcoin.
Choose the Blockchain and Mint the NFT
One of the most popular blockchains to create and mint NFTs is the Ethereum network. You may also use:
Polkadot
Binance
Smart Chain
Tezos.
Other options are also available, so you might want to do some research and choose the one that suits your needs.
As for creating the NFT, you have several options. For instance, you can choose to use a single item. Or you could consider a collectible when some items are more exclusive. Note, you have to decide on the number before creating an NFT. Afterward, you won't be able to add any changes as it will be locked due to blockchain technology peculiarities.
To create a nonfungible token, you need to mint it. It's the process of transferring a digital item into an asset within a blockchain system that you choose. For example, if you have a digitized painting, you need to mint it by adding it to the blockchain.
This process is similar to forging real coins. Upon minting a nonfungible token, it is tamper-proof. Meaning, it can't be changed or accessed, so it's much more secure. This process also enables further tracking of the token after it was resold multiple times. And since it's a nonfungible token, thus proving the ownership of someone over the item, you can now sell it.
Depending on the chosen marketplace, you can get a commission payment whenever the item is resold. Some NFT marketplaces require you to pay a gas fee for creating the nonfungible token. Other marketplaces allow you to mint the nonfungible item for free and pay fees only when you are selling the artwork.
Pick an NFT Marketplace
Now it's time to choose a marketplace. Depending on the platform, you will pay more or fewer fees, get various tools, and access different materials. This is why it's so important to choose a marketplace wisely.
Depending on the platform, you will be able to mint a nonfungible token free or by paying a certain gas fee. Some marketplaces require you to pay $10 to $100.
Ethereum isn't the only blockchain that has to be used to mint nonfungibles, but it is the most popular. Platforms support different standards and formats of nonfungible tokens. Usually, all platforms support images, videos, audio as nonfungible tokens.
Most NFT marketplaces are based on the same idea, so they work similarly. But the process of minting is still different on each platform. Luckily, it's easy to mint the NFT thanks to clear-cut instructions on every marketplace.
If you are confused and have difficulties choosing a platform, consider the following criteria:
price and fees;
supported formats;
user interface.
Take a look at the platform and check if it's easy to navigate through all tools and sections. Make sure to understand the fee system. And choose a platform depending on the supported formats — your work might be supported on one marketplace but not on another.
Follow the Instructions of the NFT Marketplace to Create the NFT
This is the easiest part. It requires having a good quality digital file that will become an NFT. All platforms have the section to create an NFT, and it comes with clear instructions.
Most platforms also request your crypto wallet, but some don't as long as they don't require fees to create nonfungibles. Then you finish the process of adding the NFT to the blockchain, and you can sell it!