People all around the world are now finally recognizing that cryptocurrencies are more than just a craze as the cryptocurrency boom keeps growing. Thanks to quick and secure digital currency and tokens, users now have more alternatives to using traditional investment methods. The abundance of trading apps for different uses demonstrates investors' interest in emerging trading opportunities. But how do you pick the best option from many available variants? This article will shed some light on the finer points of the best mobile trading app UK selection.
The safe way of mobile trading
Programs specifically designed for mobile trading provide investors with ease and flexibility. Such tools allow you to track investments and conduct transactions from any location in real time. A comprehensive range of helpful mobile trading app features includes notifications about market movements, the option to modify charts and indicators, and connectivity with other financial services.
Furthermore, these applications are secure and protect your funds. Most mobile applications include various security features, such as data encryption, two-factor authentication, and frequent program upgrades to address security flaws.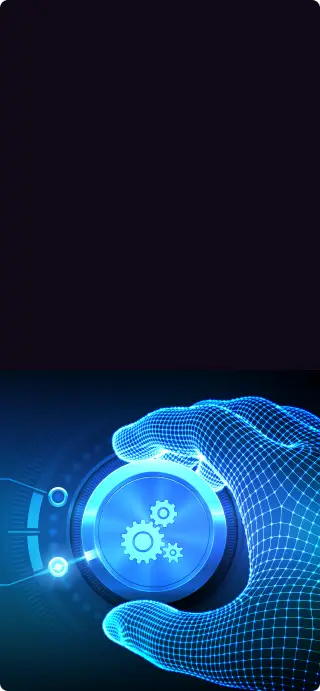 Turnkey Brokerage Solution For Your Business
Get the most profitable fully licensed fx/crypto brokerage software or ready-to-operate business in 48 hours. Best-in-class web & mobile trading platforms, sales-driven CRM, full integration with MT4/5, and 150+ payment providers.
Why do traders need a mobile application?
A trading application is an indispensable thing in today's reality among investors. An application that is always at hand, always shows a lot of necessary information, and with the help of which you also trade – what could be better?
Moreover, most mobile trading apps let you follow quotations, examine the condition of the deposit, perform transactions, and monitor the market and assets. Typically, crypto applications mimic all of the critical features of their web counterparts. With their help, you may trade on P2P, open and close positions, and transfer money between internal accounts.
These days many brokers offer commission-free or low-cost commissions when trading through their mobile stock trading app, which can save a considerable amount of money over time compared with other platforms like desktop or web-based platforms.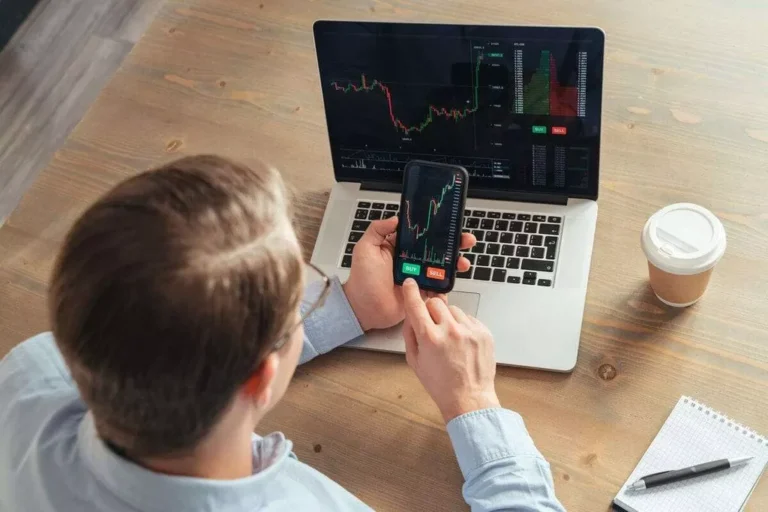 Types of mobile trading apps
There are several programs available nowadays. Each of them has both strengths and weaknesses. To give you some options, these are the most common types:
Cryptocurrency trading apps. These unique programs were developed with the primary goal of trading crypto. Apps let users quickly purchase, sell, and exchange assets on the go. Real-time price tracking, news notifications, and charting tools are a few of the well-liked services offered.
Trading non-crypto instruments. Most traders who trade conventional financial products use this kind of software. These programs concentrate on equities, bonds, and commodities. In addition to providing access to various markets and asset classes, they encompass sophisticated services, including technical analysis tools and financial news alerts.
CFDs trading app. Without actually holding the underlying asset, users of these alternative programs trade several financial products, such as stocks, currency, and indexes. They may have features like leverage and the ability to go long or short, and they are frequently used for short-term trading.
So how do you pick the top mobile app for trading? Many factors are integral to the decision. Individual trading preferences and needs are some of the most important considerations. If trading crypto is something you're interested in, you should seek a program that focuses on it and provides a variety of assets to trade. However, if you want to deal with conventional financial tools, seek a program with free access to a great array of these instruments.
Factors to consider
Don't give up if you still haven't found a mobile trading software working for your investing requirements. Investors now have a vast selection of offerings from significant brokers. But with so many options, deciding which platform to use is overwhelming. Therefore, pay attention to the following elements to analyze your opportunities and arrive at the best decision possible:
User interface and ease of use
One of the most crucial factors is the application's usability. How easy it is to use can directly impact how well an investor will trade assets. It is essential to keep in mind a smartphone user will often utilize a screen that is significantly smaller than that of a PC user. The application should provide an ideal trading environment – it is a must-have. Pay close attention to the trading area, the capacity to switch between assets, and the ability to start deposits and withdrawals.
A good trading app should be up-to-date, simple, and reliable. It is a perfect sign if the creators often provide updates with enhancements and problem fixes. The program should run smoothly, announce pricing changes without interruption, and deliver all urgent alerts on schedule. The UI should be simple and not overly complicated while having all the features required to perform a quick transaction execution, chart, and portfolio analysis.
Security features: two-factor authentication and encryption
When selecting a mobile trading app, you should look for one with robust security features such as two-factor authentication and encryption. This will help protect your account from any malicious activity and reduce the risk of data breaches or theft of funds. It makes sense to prefer reputable brokers with a track record of success, a significant clientele, and, of course, a license. Additionally, you should also make sure the app is regularly updated with the latest security patches so that you can rest assured knowing that your money is in good hands. Think about safety beforehand.
Availability of customer support and educational resources
Some traders might frequently require in-the-moment support. Ensure you can reach the support desk through the stock trading software UK if you work with your chosen broker primarily through a mobile device. Contacting customer service via a chatbot, email, or instant messenger should be an open-and-shut action.
Additionally, the support service is a crucial resource among novice investors. A new user of a crypto app frequently needs help setting it up and utilizing it. Even seasoned traders occasionally encounter issues that can only be resolved by technical support. The timeliness of the employee's response can sometimes determine the deal's financial outcome because the market condition is constantly changing. Consider response speed, technical support hours, client feedback, and the option to leave when assessing the degree of service.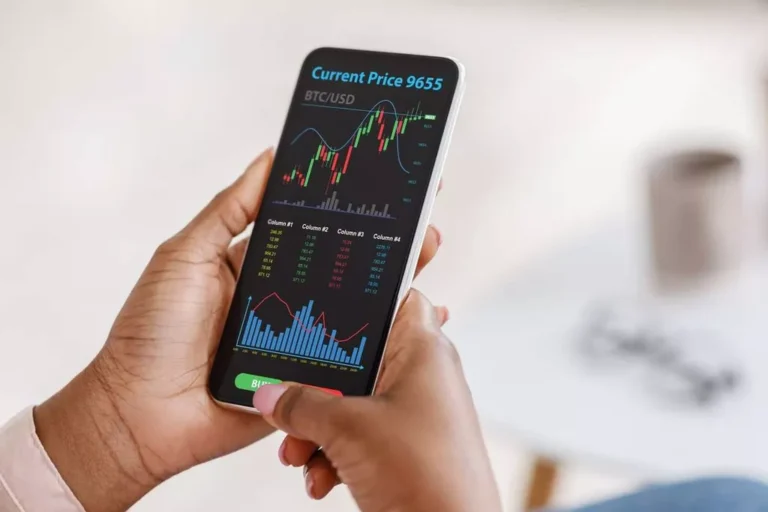 Commissions and fees
Any asset purchased has additional costs in the form of a service fee. It is standard procedure among numerous applications. Frequently, commissions are their primary source of income. However, the commission ranges from 0.1% to 0.5% of the total amount for each transaction, depending on the exchange and the type of transaction. Some apps allow users to make free trades. The most popular trading applications provide free top-up service from your card or bank account. However, some exchanges have the right to charge a fee of up to 1.5% for debit cards or up to 3.5% for credit cards for deposits.
Trading tools and features: Charting tools and technical indicators
Mobile trading apps can take many different shapes. Some might only cover non-crypto assets, while others would concentrate on cryptocurrencies. You should research the asset classes the broker provides. When making a deposit using a mobile phone, you should also consider how the funding procedure will operate. Using Google Pay or Apple Pay is the simplest method to accomplish it. It prevents sensitive financial information from getting into the wrong hands because your debit/credit card information will be filled in automatically.
Including news, predictions, and analytical reviews will be extremely helpful to inexperienced traders. Many brokers have blogs providing valuable information on rapidly comprehending how their product works and trading in general. Some of them offer tutorials and sample tactics you might find helpful.
The finest mobile trading app is always dependent on specific trading requirements and investor preferences. Essential elements like the kind of assets investors are interested in trading are equally significant in the situation. You may select a trading app to cover your demands and achieve your trading objectives by taking these elements into account and performing your research.
Final thoughts
There is no doubt that crypto is the way of the future, and you will be better equipped to make wise choices if you have the appropriate cryptocurrency software by your side. The choice of the most excellent mobile trading app UK is never simple. The users will focus on various factors that are significant to them. Investors place a high value on the ease of use, the quantity of instruments accessible, the rate of commissions, the availability of a license, and the degree of security. After all, the program's usability may determine if your trading is booming. However, the ultimate choice must be based on the objective and preferred investing approach.
Compare a few of the most well-liked trading programs, review the functionality, and confirm that the service is available in your nation and offers trustworthy levels of safety for client cash. You shouldn't go headfirst into one choice right away. After carefully considering your options, choose one, download the app, fund your account, and work on generating consistent earnings from trading.