Attracting brand-new clientele is one of the most challenging jobs when starting a brokerage firm. It may be accomplished using marketing techniques, including ads, email marketing, search engine optimization, taking part in trade shows, and other lead-generating methods. Working with introducing broker vs white label brokers may be very beneficial among Forex brokers as it enables them to swiftly and efficiently grow their clientele and income.
It is a top-notch approach to increase revenue quickly. The most all-important factor to keep in mind when a firm prepares to hit the brokerage sector is how it can attract clients. In this article, we will dwell on the questions of what is an introducing broker and, the primary difference between introducing broker vs white label, and which one works better.
Who is an introducing broker?
An independent person or business is an introducing broker. It accepts customer applications to execute several stock exchange operations. Following the contract, the expert does not retain customer accounts and does not have the right to obtain tangible values or money to settle the obligation, which is a crucial distinction.
An introducing broker (IB) typically communicates directly with its customers and serves primarily as an investor representative. Clients will be presented to brokers by introducing experts via the phone, email, at seminars, events, or online forums. One of an IB broker's duties is to:
Advising prospective traders about the elements and characteristics of trading on the financial markets.
Offering guidance to existing clients on trading methods.
Assisting new users in signing up and learning the platform.
Organization of marketing initiatives to appeal to the most significant number of potential merchants.
In the context of trust management, making suggestions for investment accounts of satisfied clients.
Given that IB's primary objective is client acquisition, advertising is the highest expense. These specialists put their money into internet marketing because they believe it to be the most thriving strategy. Typically, the expert will provide IB with a unique identification link that will allow it to view the broker's marketing materials and track any new clients it brings in. IBs with more expertise will design their marketing strategies and oversee sales and customer retention.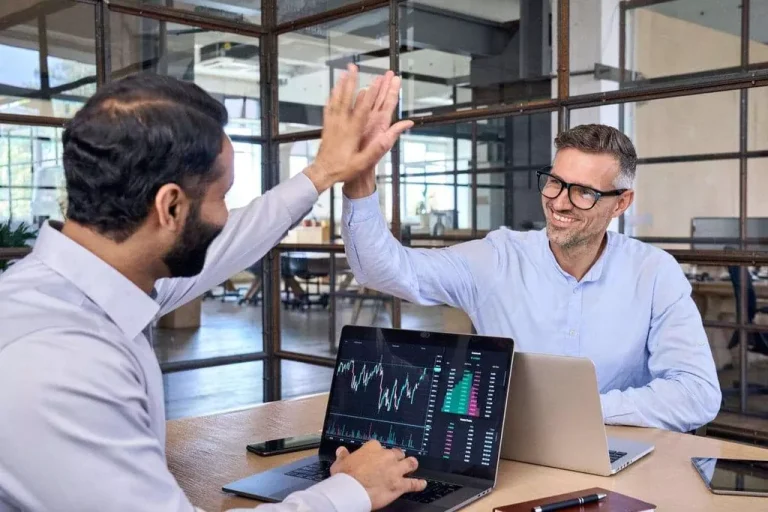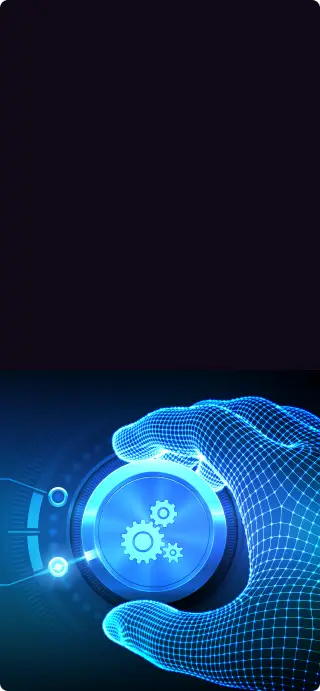 Turnkey Brokerage Solution For Your Business
Get the most profitable fully licensed fx/crypto brokerage software or ready-to-operate business in 48 hours. Best-in-class web & mobile trading platforms, sales-driven CRM, full integration with MT4/5, and 150+ payment providers.
Pros of introducing brokers
Both traders and brokerage firms can gain from introducing brokers in various ways:
Entry to newcomers. Access to a new clientele base is one of the most apparent advantages of an introducing broker. They may attract new customers who would not have even heard of a brokerage company but are interested in services and opportunities. It benefits smaller brokerage companies attempting to make a name for themselves.
Better trading options. IBs frequently have more resources and trading opportunities available to them. Many firms provide their experts with sophisticated tools and data that can boost trading performance and amplify earnings. Individual traders often need access to these resources.
Costs of trading are reduced. Compared to individual traders, these brokers sometimes offer reduced trading charges. It is because brokerage firms provide IBs discounts on the fees and costs they charge. By lowering expenses, both the introducing broker and their clients' trading can become more lucrative.
Improved support. These experts frequently get more assistance from their brokerage firm. Some examples of this support are technical help, marketing materials, and training. The assistance offered can make it simpler for IBs to develop a loyal clientele and guarantee that they are pleased with the services they receive.
The advantages of working as an IB are significant, to sum up. Several compelling reasons for traders to become brokers include access to new clients, more revenue, better trading alternatives, lower trading expenses, and improved support. At the same time, firms gain from the more customers brought in by IBs and the lower costs of giving these brokers discounts. Overall, IBs are crucial to the trading sector and provide traders and firms with valuable services.
What is a White Label?
It is vital to figure out what is white label to know the difference. In a White-Label agreement, the creator of a technological platform sells it to the user. With this program, you may utilize the product with your identity while keeping all the rights with the original creator, unlike purchasing or renting.
This business differs significantly from the IB concept in several ways. It is intended for businesses prepared to act independently in the Forex market. These entrepreneurs require their own identity and brand.
What's offered under the White Label program:
Trading environment
Individual trading account
Investment venue
Brokerage companies may reach the most recent platforms and components through IB white label without buying a license. The ability to save costs and not worry about setting up, handling, or employing extra people to their servers is a significant benefit to new brokers. The leading expert is in charge of carrying out all requirements. When a company uses the White Label model, they get access to all of its benefits, including recurring upgrades and enhancements, and best of all, they receive them free of cost.
The list of the White Label program benefits is numerous:
You receive a trading platform bearing your brand
Immediate regulation under the auspices of your primary broker
The top-notch equipment
Back-office assistance
The principal broker is also responsible for reporting and administrative and regulatory obligations. Considering the subtleties of your deal, white labeling allows further options in terms of income and payment structures.
Selecting a White-label broker is better than investing the time and effort required to start the business. Although the price may be more than an IB, the benefits are also more significant. The return on investment is high. Therefore, it is worthwhile to think about. White labeling under a well-known brokerage firm might be a terrific method to get started in the Forex market quickly. This approach allows you the freedom to grow your business and offers a chance to build an entirely self-sustaining business.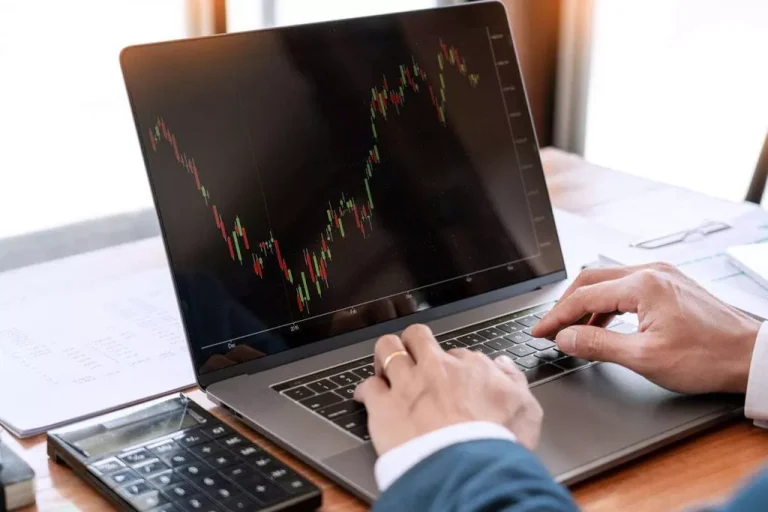 Introducing Broker vs White Label
The two most common approaches among newcomers hitting the Forex market are becoming an IB or starting their own Forex white label brand. Both of these choices have excellent earning potential and are highly advised. The key distinctions between these two models are their scope of functionality and degree of autonomy. Both can have disadvantages, but they can also yield splendid profits.
An introducing expert is a company or individual known as an introducing broker who will bring customers to a broker. An official contract is used to create the IB-client connection, and the IB is in charge of managing the client relationship and referring clients to the prime broker. Contrarily, a White-Label deal is a sort of contract in which a business rents the technology and branding of another company. In the context of Forex and trading, a White Label is an online platform made accessible to another business, often a financial institution or brokerage, which then provides the platform to the clients under its own brand name.
In conclusion, a White Label firm rents the technology and branding of another company's trading platform to advertise under its own name, whereas an IB connects clients to a broker and receives commissions on their trading activity.
If you want to dominate the foreign exchange market, there are better ways to go than IB. You won't be able to build your own brand or brokerage infrastructure if you work as an agent in an established company. Remember that brokers can conceal accurate data and pay their IBs less than they should.
What to choose
People often wonder about the difference between a introducing broker vs white label. These are both types of brokers in the financial market. The main distinction between the two is that an IB is a type of broker-dealer that does not take custody of clients' funds or security, whereas a white label is an arrangement where one firm provides services to another company, typically on behalf of the latter.
When examined closely, both alternatives provide fantastic rewards: introducing experts brings in more revenue while teaching clients about the platform. Businesses may go to new heights with White Label by offering newcomers a full range of services.
White-label solutions are appropriate for businesses seeking long-term relationships with their clientele. Most new brokerage businesses choose it, and these alliances may continue for at least two years. In this manner, every brand-new client might develop into a long-term partner.
The White Label allows brand-new market players to get started without significant investments or gaining a license. Brokers receive substantial assistance from industry professionals as they develop a clientele of their brand and acquire practical business knowledge. It is undoubtedly the fast road for novice forex traders. Which model to decide on ultimately comes down to considerations like first investment, risk control, and vision.
A solution from a reputable company may be a game changer and an advantage if you want to succeed in the business and obtain a competitive edge. With its extensive industry knowledge and ability to provide your customers with the broadest selection of financial products and trading, XCritical can lead your company to success. With the top-notch WL solutions from XCritical, you may launch a highly lucrative Forex business in the short term.
Own trading platform, intelligent bot, and CRM and affiliate marketing system are all benefits in one spot. One of the main advantages that clients will receive from cooperation is all-around multi-brand desks and location support. Other significant benefits of XCritical include access to mt4 or mt5, real-time order and transaction processing. Additionally, real-time customer behavior analysis is possible. You can break out in the Forex trading world by using XCritical.