Social trading is a popular and simple way to work without huge losses for those who are afraid to work independently, and it is an easy method to have additional income sources for investors and experienced traders. Now it is not only a trend among traders but an effective tool to earn money.
Among millions of traders, only 10% are successful market players. With the help of social trading, everyone has the possibility to earn by replicating profitable strategies. But are there any pitfalls?
Let's find out what is social trade and why it is popular. How to do social trading and are there any risks? Keep reading to understand if social trading is suitable for you?
What Is Social Trade
Trading is a high-risk activity that scares beginners. Many have the question of is it possible to get experience without big losses? Learning is a time-consuming process. To study the theory, you can use tutorials, learning materials, watch webinars, and trade with demo accounts. If you don't want to spend time learning, you can join social trading platforms.
The main idea lies in choosing strategies of successful traders and copying them. Social trading is an investing strategy that allows one to mirror another investor's trades through a social trading platform. Don't confuse this concept with copy trading. At first glance, they may seem identical, but it is not true.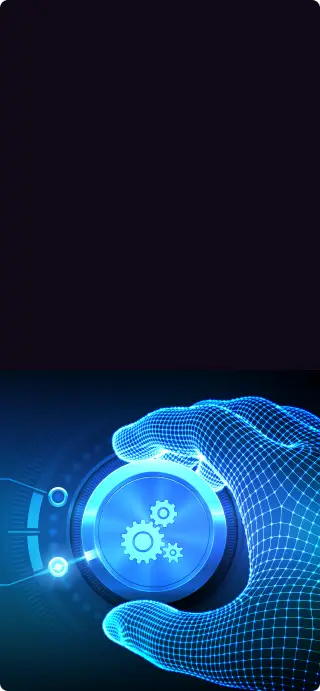 Turnkey Brokerage Solution For Your Business
Get the most profitable fully licensed fx/crypto brokerage software or ready-to-operate business in 48 hours. Best-in-class web & mobile trading platforms, sales-driven CRM, full integration with MT4/5, and 150+ payment providers.
Social Trading vs. Copy Trading
To understand the difference, let's study what copy trading is. It is a part of social trading. The main goal is to allow traders to mimic the trades of other traders. In this case, you bind your account with the chosen trader. If a trader gets profit — you too; if losses — you get the same. Copy trading is a hands-off instrument and suits beginners and those who can trust money to other traders. Main disadvantage: you can not control deals.
If you want to learn, it is better to choose social trading. It lets you not only copy strategies — all decisions you make on your own. You see the strategy but decide what to do or when to open/close positions independently. Social trade is similar to social media, which connects you with different people, and where you can find something useful.
How does Social Trading Work?
Social trading is carried out on a particular platform, where investors and traders discuss ideas and share working strategies. When you join the platform, you can ask questions, study traders' portfolios, and adapt their strategies as your own.
If you find a trader and like what he says, share his opinion and actions — follow him. On social trading platforms, each user can find a good strategy and implement it into their portfolio. It is as easy as clicking to mirror another investor's entire portfolio. As a result, your portfolio will echo the same trading activity. Keep reading to learn about the possibilities of using social trading.
Possibilities of Social Trading
As we have already mentioned, social trading is more than copy strategies. We prepare a review of important benefits:
Tips and signals. If you are a newcomer, you can study the market on your own or use signals or trade tips. As many traders say, this is an effective tool to learn.
Available automated trading system. Using robots to make trades when the market follows a specific pattern greatly simplifies the work. You need to establish parameters, and the robot will do its job.
Copy trading. Find a trader with a successful history and tie the accounts. In real-time your account will copy all actions, and you will have the same result (profit or losses).
Community. A social trading platform is a place where you will find like-minded people and investors. Active community motivates to develop and study, encourages experimentation, and, if necessary, helps to minimize risks. On the platform, you will see complete information about each user: their trading strategy and their complete trading history, revenue and losses.
By choosing social trading, you find many like-minded traders who are just as interested in making a profit rather than cheating as you.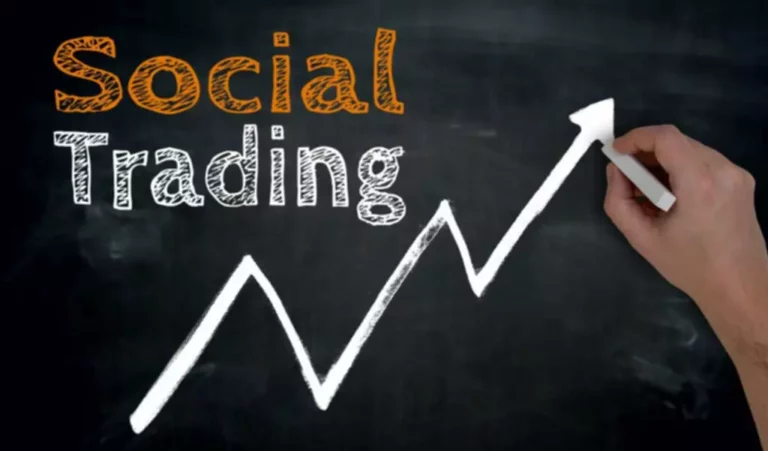 Pros and Risks of Social Trading
Which is better: like a blind kitten to pave the way in trading or learn from the experience of successful traders? The social trading platform simplifies the work and has several advantages:
Large audience of traders allows them to communicate and build their network.
No need for significant starting capital if you want to work on Forex social trading platforms.
Good way to get knowledge and improve strategies for beginners and experienced traders.
Time-saving. In social trading, you don't need to spend lots of time analyzing the market. These platforms give access to trading ideas from professionals who work for twelve hours every day.
Despite all pros, social trading also has cons and risks:
Misguided sense of confidence and security. Copying strategies without analysis can lead to losses.
Invested money could not get back.
Getting profit in the past doesn't guarantee a profit in the future.
Coping strategies are highly speculative. To avoid and minimize the risk, you should study theory and analytics, learn to use indicators and technical analysis tools, and practice a lot.
How to Do Social Trading?
Social trading platforms have simple and user-friendly interfaces, so you won't have problems with them. Follow our step-by-step guide on how to do social trading, get pleasure and profit.
Find an appropriate platform to join. There are many variants like eToro, NAGA, FXTM, etc. They differ in available brokers, markets (crypto, Forex, commodities), regulations, payments, and other key metrics. It is crucial to analyze platforms' fees before joining. Some of them establish payment on copy-trading, forex trading, crypto trading, inactivity, and withdrawal. Also, study protocols to ensure money is securely stored.
Spend some time watching, analyzing, communicating, and interacting with other traders. It can take from 3 days to 1 month. Follow the rule of thumb: your profit is directly tied to the success of the investor that you're copying.
Use search filters to find the right trader that suits your trading style, profit goal and risk appetite.
Establish your budget. Invest not more than you are ready to lose.
If it is possible, train with a demo account. Study each tip and signal
When using a real account, keep the risk not higher than 2-5% of your total portfolio. This will minimize your losses if the chosen strategy does not meet expectations.
You can work with a platform, even using a tablet or smartphone and you don't need to spend hours studying the market. All actions and changes you see in real-time. In addition to these basic steps, do not forget to follow the main risk-management rules to cut down losses.
Security in Social Trading
Security always comes first. Before joining the platform examine the protocols and mechanisms to ensure the safe storage of funds. For example, eToro is regulated by the FCA, ASIC, and CySEC, while Naga is only by CySEC. If you trust the platform — start working. The main risks lie not in platform work but trading results. Although it is possible to copy a successful strategy, this does not guarantee profit. Even professionals make mistakes. Therefore, it is necessary to make all decisions independently and follow several rules:
Plan your trades.
Determine S/L (stop/loss) and T/P (take/profit) points. Experienced traders know what price they want to buy and sell. There is no room for emotion in trading — only mathematical calculations. So follow the plan clearly.
Don't invest more than 1% of your capital in 1 trade.
Don't invest in one instrument or stock. Diversifying and hedging finds you minimize the possibility of losing all money.
Keep a constant count of financial performance. This will help to see problems in your strategy and change it in time.
Final Thoughts
Social trading is an effective way for beginners and experienced traders to earn money. In contrast to the primitive copying trades, in social trading, each trader retains full control over the actions performed. It is an environment for studying, communicating, and building networks.
If you analyze the terms and conditions on the platform, study the strategy of the chosen trader, and learn the features of market work — social trading will become a safe place for earnings. It will become like your favorite social media like FB or Instagram.