Copy trading is a popular and modern trader's solution. Automating copying of trades simplifies jobs and can bring profit even to beginners. The forex market seems too complicated. Newbies find it too challenging to study charts and indicators and spend time on reading analytics. So copying trades allow you to invest money with minimal risks and time.
Copy trading is a type of trading on the financial market which is carried out regularly. You can work 24/7. You can start working as a trader or investor. The two roles are different. If you have enough experience, you can try as a trader. You will work with your plan, opening, closing positions and doing graphs analysis to find the perfect time for selling or buying. If you show good results and statistics, other traders will follow your strategy, copying trades. The role of investors suits traders who are not sure of their knowledge, have not much time, or who only want to invest money without studying.
Keep reading to learn about what is a copy trading platform and how to use it? Also, you will find useful tips on how to choose a trader for copying.
How does Copy Trading Work?
Copy Trading is perfect for newcomers. It is easy to understand how it works and what you should do. Copy trading gives you the possibility to directly copy the positions taken by another trader. The main thing is: you have control of your activity and decide the amount you wish to invest. Then in real-time, you copy all actions they do automatically. If the chosen trader makes a trade, your account will also make the same trade. The result is the same. If a trader gets profit — you too. Look at the example for better understanding: Person 1 is a trader. He chooses Person 2 to copy the trades. Suppose Person 2 decides to allocate 5% of funds, the Person 2 account will automatically allocate the 5% of funds to make the same actions.
Copy trading is similar to mirror trading, but with one difference: mirror trading is based on algorithmic strategies, while copy trading is on individuals trading. Mirror trading is not beginner-friendly, so keep this in mind when choosing the type of trading.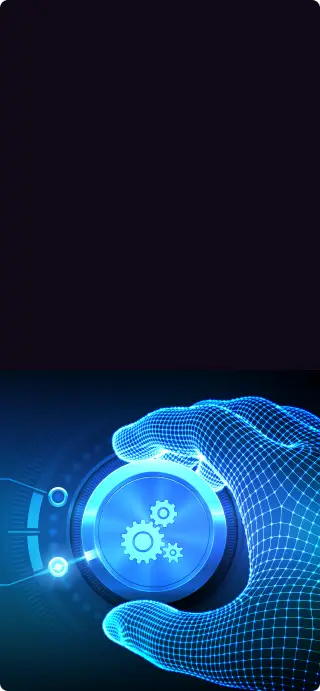 Turnkey Brokerage Solution For Your Business
Get the most profitable fully licensed fx/crypto brokerage software or ready-to-operate business in 48 hours. Best-in-class web & mobile trading platforms, sales-driven CRM, full integration with MT4/5, and 150+ payment providers.
Choosing Copy Trading Platform
A copy trading platform is a place where the copying magic begins. So it is crucial to find a secure environment. Now on the market, there are many solutions, but before joining the platform, learn several questions about it. First of all, pay attention to the legal status issue. Is there official registration? Are there any official terms and conditions for work? In this case, it does not protect against losses but guarantees the platform's integrity and regulates its relationship with traders. Some platforms are registered in offshore zones, which is ok, but in this case, learn information about its license.
Then study what set of tools are offered. Is support available in your language, and l how to contact it? Read forums to find out the speed of answers and solving problems. What are brokers offered cooperation with, and what trading platforms are supported?
When you join the platform, pay attention to the matter of convenience. Is the company that fits the above criteria? Choose one that offers a straightforward and convenient website interface, and software settings, social components (chat, trading social network, a news feed, etc.).
The most popular copy trading platforms are Avatrade, Naga, FXTM, BingX. Keep reading to know about their main features.
Avatrade
It is the oldest platform which is regulated by EU CBI, PFSA, ASIC, BVIFSC, FSA, FFAJ, SAFSCA. The year of base is 2006. The place of registration is Ireland. You can choose demo or live accounts. Demo accounts can be used for 21 days. The minimal deposit is 100 dollars. On Avatrade, you can trade with Forex, Cryptos, Stocks, Commodities, Futures, Indices, Bonds, ETF.
Naga
On Naga Forex, CFDs, indices, shares, commodities, and cryptocurrencies are available. You can start your work on the platform with demo or live accounts. The minimum deposit is 250$. Naga was based in 2015. Now it is regulated by CySEC, FCA. The platform has low fees on copy trading and strong support service.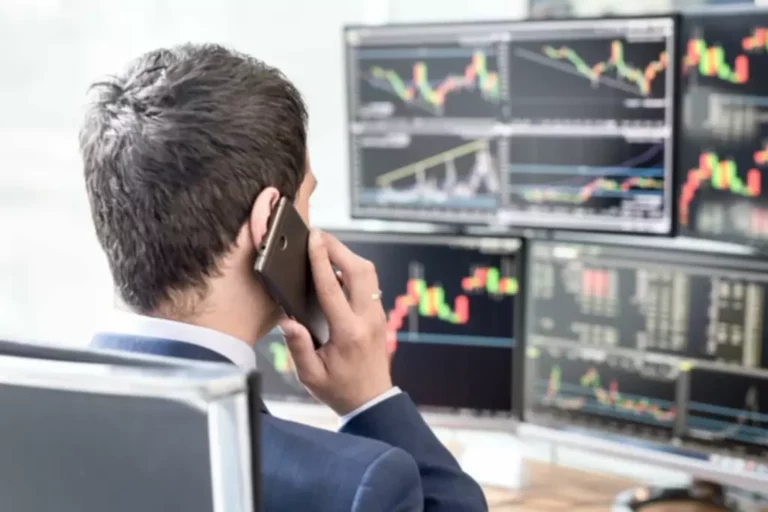 FXTM
FXTM is a trading platform with lots of possibilities. It started the work in 2011. The platform is regulated by FSCM. When joining the FXTM, you may open a demo or live account. If you are a beginner, you can open a micro account with a 10$ deposit. Securities traded: Forex, Cryptos, Stocks Indices, Commodities, Metals. More details are on the official site.
BingX
It is a young platform registered in 2018. It provides copy trading and social trading services. It is regulated by Australia DCE AUSTRAC, EU CBI, MTR, FINTRAC MSB. A minimal deposit of 0$ is attractive for beginners. It is available to trade with Crypto, Forex, commodities, and indices. Main disadvantage: BingX platform does not support fiat currency withdrawal.
Etoro
Etoro is a popular innovative platform with more than 12 million users. It suggests a wide range of tools: Stocks, Commodities, Forex, CFDs, Social Trading, Indices, Cryptocurrency, Index-Based Funds, and Exchange Traded Funds (ETF). It is a beginner-friendly platform providing copy reading and social trading services. The minimum deposit to open an account is 50$.
How to choose a trader to copy
The choice of the trader determines the success of the investment. When copying deals, your result will be the same as that of the selected trader. For this reason, to minimize risks experienced users of copy-trading platforms suggest following several rules when choosing a trader:
Work with trusted traders. Spend some time studying statistics. Study profit and losses level, find out the number of copiers and their real financial results. Information is open and available on profile pages. Be careful; sometimes signals providers boost ranking to attract new traders. So study not the number of copiers but invested money volume.
Analyze the volume of trades. If the signal provider closes +100 trades — it is a good result. This is perfect if you appreciate short-term deals.
Look at a traders' risk score. Traders with demo or live accounts should study risk score, which is available on social trading platforms. The scale varies from 0 to 10. It is better to choose traders with risk levels between 0-5 and those who use stop-loss.
Study the activity level for the last five weeks. Define its type: long-term, short-term, or maybe scalper or day trader. Does this suit you?
Maybe you have some other crucial parameters such as trades level, drawdowns, average trade size, etc. But the main goal is to understand the strategy, investment style, and trader's behavior. Look for a person who specializes in one market. It is impossible to be successful everywhere. Choose one market you want to work in (Forex, crypto, commodities). Find a person you can trust.
Copy Trading Benefits
The simplicity of copy trading makes it attractive for traders. Despite the risky base, it has several benefits.
Low threshold of knowledge required for entry. You do not need to know the market in detail to get started. You can choose a trader to copy based on the rating and statistics.
Automatic copying does not require much time. So you can learn or refine your own strategies in parallel.
To diversify risk. It is possible to copy trades of several traders simultaneously.
In copy trading, you save complete control of your funds. You can not only find traders to follow but also choose the amount and number of deals, determine time ranges for copying, disable copying at any stage and close the trade at any time.
To get the maximum benefit from copy trading, you should not blindly rely on the chosen trader. Analyze statistics and the proposed strategy, use tools to minimize risks, and understand the platform options.
FAQ
Is copy trading legal?
Definitely. Copy trading is a legal type of trading. But before joining the copy trading platform, find out information about its regulation. Where is the company registered, and what about its license?
Is copy trading safe?
Copy trading is a part of trading that has risks of losses. Your success depends on the other trader's result, so you need to have the market knowledge and analyze strategies to forecast the result.
What is a copy trading platform?
As you can understand, it is a place where you can copy trades. It is a safe environment with statistics, ranks, traders' profiles, etc.
If I am a beginner, can I use copy trading?
Yes. Copy trading suits beginners and experienced traders. Also, it suits the investors, who prefer investment instead of self-trading in the market. But if you want to get knowledge and improve your skills, it is better to choose social trading.
Is it possible to earn money in copy trading?
Yes. Copy trading is a perfect possibility to earn money without self-trading. But there is also the risk of getting losses in case of a wrong choice of traders to whom to entrust their money.