Affiliate marketing may help increase the sales and profitability of small businesses. It works by pooling resources and distributing rewards among individuals who work together to promote a product or service.
Affiliate marketing programs like XCritical make launching a campaign easy, finding and managing partners, monitoring and evaluating campaign results, and more. Click fraud detection and language assistance is also included into the wide variety of effective features. The software can be an excellent finding to scale your small business.
In this blog post, we'll uncover key opportunities of the XCritical AMS software for small businesses, and point out the strengths of affiliate partnership from both brokerage and marketers' perspectives.
The benefits of affiliate marketing for small brokerage companies
If an individual or a small startup is looking to make extra cash online, affiliate marketing in the Forex niche is a fantastic choice. This is particularly important to those who own websites, write blogs or have significant followers on social media.
When independent marketers join a broker's affiliate marketing programs, they'll be given a unique link to share with potential customers to encourage them to use the broker's services. A cookie is placed in the user's browser upon clicking the link, and if they go on to establish an account and fund it, affiliate marketers get a commission.
Depending on the broker and the traffic, commissions from a decent Forex affiliate program range from 5% to 50%. Since small businesses won't be investing or trading on their own, affiliate marketing is a terrific method to create risk-free passive money.
Banners and other promotional materials, such as PDFs and infographics, are just some of the resources offered by Forex brokers to partners to use in spreading the word about the benefits of working with them. Brokers provide resources and instructions to help partners build an effective affiliate marketing business. That's one of the purposes why the XCritical AMS platform was created.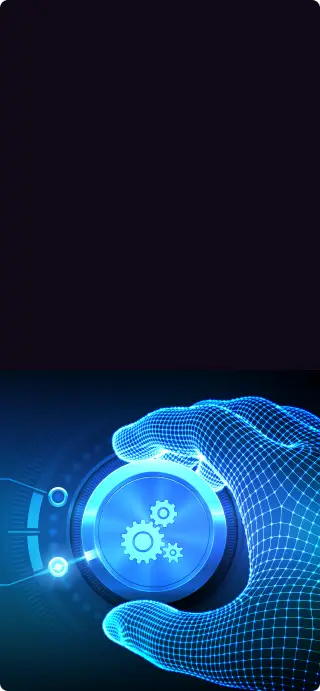 Turnkey Brokerage Solution For Your Business
Get the most profitable fully licensed fx/crypto brokerage software or ready-to-operate business in 48 hours. Best-in-class web & mobile trading platforms, sales-driven CRM, full integration with MT4/5, and 150+ payment providers.
What advantages do small brokers gain when working with affiliates?
One standard method companies of all sizes use to boost revenue is affiliate marketing, in which a broker rewards an individual for bringing in new depositors through a financial incentive.
Affiliate programs are advantageous since even a tiny company may launch them. Affiliate marketing programs make it possible to bloggers, social media stars, and other online influencers to take part without spending a fortune on content creation, which is attractive for small businesses.
As an additional perk, affiliate marketing may aid start-ups in establishing their brands and attracting customers. This may free up resources that would otherwise be spent on side items so a small Forex brokerage business can concentrate on its primary offering.
One affiliate scheme is the pay-per-click model, in which the affiliate receives a certain amount for each click on their link. A Forex analyst might get a few cents for every unique click resulting in a sale if he promoted a broker's services on his blog.
That's why affiliate marketing is so well-liked amongst startups and other small businesses. Because of the low entry barrier and quick return on investment, startups, and growing enterprises often choose affiliate marketing. Affiliate marketing is a method of advertising in which brokers pay their partners to promote the services in exchange for a cut of the profits. As a result, brokerage businesses can take advantage of the skyrocketing volume of deposits, and new customers acquired.
Affiliates may post advertisements of the broker's services on their websites, blogs, YouTube channels, podcasts, and other online mediums. Exposure to a large audience and increased brand recognition are both possible thanks to these mediums.
An effective affiliate program may also help brokers attract and retain an army of dedicated and enthusiastic brand advocates eager to spread the word about the company, improving brand recognition and boosting customer loyalty.
Knowing where you're going before embarking on any significant endeavor, including starting an affiliate network within a small business, is crucial. A campaign must attract more visitors, encourage more leads, and drive more purchases to be considered adequate.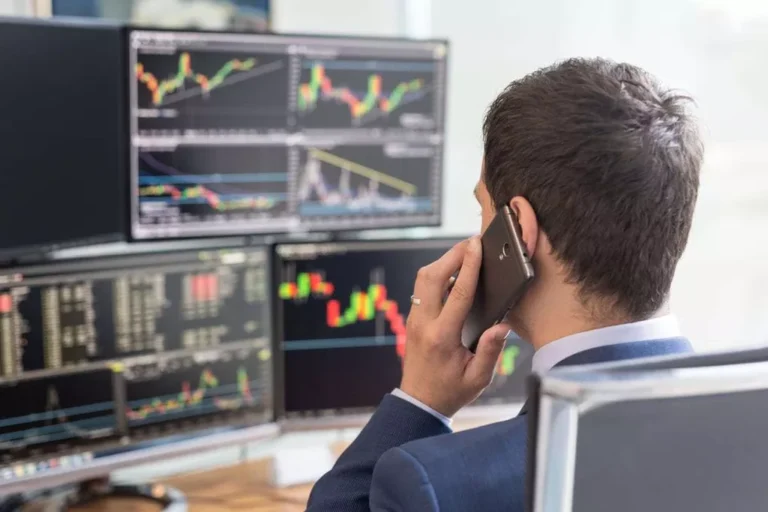 Nuances of Forex affiliate marketing
So what is affiliate marketing in the scope of the foreign exchange market (Forex)? It is one of the most lucrative areas of internet promotion because of the enormous payouts that can be earned through its proper execution. It's a terrific opportunity to make a stable living and start putting away some savings.
But before small businesses dive deep into this potentially successful business, they should examine what affiliate marketing is and which critical peculiarities of forex affiliate marketing they should consider. It's essential to start by verifying that the broker they're considering has a robust affiliate marketing system and suitable software. The absence of such a solution could make promoting the brokerage's services and, thus, acquiring new leads and depositors much more difficult. XCritical AMS platform allows broker's partners to launch new marketing campaigns in a few clicks. In contrast, the range of marketing materials available within the platform opens doors to creative advertising approaches.
Future affiliate marketers should also check the broker's customer support to ensure they're competent and fast to respond to any inquiries they or their prospects may have. If promoters have to contact them, they may do so by email or social media.
In addition, the broker you choose should have a wealth of materials at their disposal that may be used to increase conversion rates by gaining the confidence and credibility of your target audience. You may leverage freely available resources like tutorials, manuals, films, and more as a springboard for your advertising campaigns.
Why do small brokerage businesses need an affiliate platform?
The company management should consider establishing an affiliate network if a brokerage business wants to bring in more new customers and boost profits. Traders may earn a commission depending on the referral's trading volume or initial investment if they sign up for one of these programs and recommend potential new clients to the broker. On top of that, XCritical AMS allows adding sub-affiliates into the platform and dividing commissions among them. Such an option can increase the number of promoters, targeting a wider audience.
When it comes to commission structures or plans, there is a general model whereby referrals are rewarded in proportion to their first deposits or lots traded. However, the specific commission structure and payout mechanism may vary. These bonuses may be structured as cost-per-acquisition (CPA) payments or as a percentage of gross sales (revenue sharing), and they can even be customized based on the purchasing power of each referral. Manual commission plans and payout management might become an enormous task, while XCritical AMS does that instantly.
Selecting an affiliate program that provides a variety of features and perks is crucial to success in the Forex market. Among them are openness, few constraints, and promotional tools to entice new recommendations. And if marketers and their leads need assistance with trading, several of these services have account managers standing by to answer their calls. Again, we're coming back to loyalty and client retention.
XCritical AMS solutions for small brokerage businesses
To attract new clients, small brokerage businesses can benefit from affiliate programs. The affiliate receives a commission when a referred trader creates an account and begins trading.
Brokers, however, need to know what kind of affiliate program they are enrolling in with any particular partner and their sub-affiliates. It is crucial to understand what constitutes a successful campaign to prevent spending time with a program that does not provide the desired outcomes.
XCritical AMS platform suggests several collaboration structures. The offers may be anything from a basic referral scheme to complex white labeling options and hybrid packages. All of the data related to commission plans are visible to the broker's affiliate managers. This allows them to do the following:
monitor affiliates' activity
check their performance
and spot the most successful strategies
Agents, entrepreneurs, and business allies make up the bulk of referral partners. They are paid a commission dependent on how profitable their referrals are for the broker or platform they're advertising.
Also, they may get a bundle of material and advertising tools to promote their affiliate link. When it comes to finding new prospects, this might assist them in saving time and energy and drive additional interest in promoting your brokerage company.
Those with a sizable following on various social media platforms and trading-related blogs, websites, or YouTube channels may find different payout plans particularly useful. They're also a good fit for those working in website publishing, mobile marketing, media buying, and email marketing.
As a result, XCritical AMS adds flexibility to affiliate management, improves the efficiency of partners' efforts, and simplifies the analysis.
Strategies for recruiting affiliates utilizing the XCritical AMS platform
Affiliate marketing is great for standing out in the market while competing with hundreds of software products. By attracting more visitors to their websites and encouraging them to deposit, small businesses may boost their earnings significantly.
Affiliate marketing success hinges on knowing where your target customers hang out online and advertising to them there. You could promote your small brokerage company on social media or a blog rather than a discount site.
Your intended demographic is the last thing to consider before choosing an affiliate program. For instance, a review site might be an excellent place to highlight your selling points if your target trader does a lot of research before making a deposit.
Similarly, choosing a tracking system that can record commissions earned through affiliate programs, discounts, and branded affiliate portals is essential. This will make it simple for brokers to pay their affiliates and maintain a robust affiliate network. XCritical AMS is among the platforms that can be tailored to the specific demands of your small business and have a proven track record of reliability.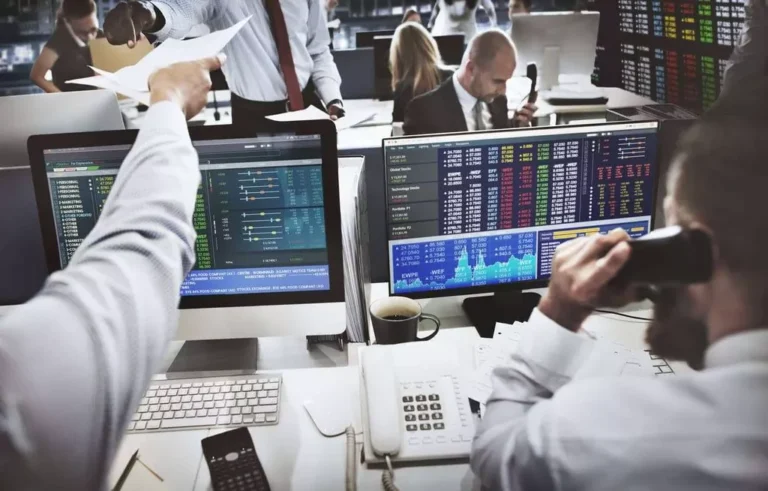 Highlights of affiliate marketing systems in general
Whether you own a small internet company or a blog, there are plenty of tools to monitor your site's traffic:
clicks
impressions
account registrations
deposits
These are all metrics that may be observed with the help of an AMS in this way.
AMS platforms are practical tools that can be used to track and evaluate your site's visitors. The success of your affiliate marketing strategy may be examined and tweaks made based on this kind of information.
Affiliate marketing may benefit significantly from accessing AMS tools, mainly when aiming for a precise target audience or specific niches.
A decent affiliate marketing platform has to be user-friendly and provide a dashboard where marketers can easily monitor the status of their campaigns and other data. In addition, it has to be accessible at all hours and include first-rate customer service.
Insightful affiliate marketing with the XCritical AMS platform
You may get a lot of exposure for your company's wares through affiliate marketing. For small businesses with the proper resources, it also offers a fantastic return on investment (ROI).
You need software with ingenious features to keep track of your leads and payments if you want to run a successful affiliate marketing operation in the Forex niche. Your efforts to discover reliable partners and automate your marketing efforts should also be facilitated.
The essentials of XCritical AMS
Regarding affiliate marketing platforms, the XCritical AMS platform takes a lot of work to beat. It is easy to understand why it is a perennial favorite with marketers and ad networks across the globe, given its arsenal of campaign automation and conversion rate optimization capabilities.
Several valuable tools are included in the platform, such as:
monetization analysis
link checkers
an intelligent attribution model
a simple payment management system
the most special affiliate tracking software
responsive affiliate interface
many other helpful reporting features
These tools make it easy to keep tabs on campaigns wherever you happen.
Attracting Brokerage Partners with XCritical AMS
A reliable Affiliate Marketing System (AMS) is crucial for any broker that wants to maintain the interest of traders and close deals. Nowadays, consumers have a lot of things competing for their attention, and brokerages that are both modern and knowledgeable have embraced simple marketing methods to combat this issue.
Brokers now have a multi-platform option for managing affiliates and partners, thanks to the XCritical AMS platform. In addition, it provides a reasonable and efficient advertising approach by paying affiliates for every click or deposit made by its partners. In addition to assisting customers in boosting traffic, XCritical AMS provides lead and sale predictability and payment transparency.
All of a company's data and information is available to management, partners, and agents via a unified interface provided by the XCritical AMS platform. A more streamlined process is made possible, leading to more output. Furthermore, connection to the XCritical CRM platform enables several degrees of user access, which may be allocated either by position or by the individual user, restricting access to sensitive customer data to those who need it.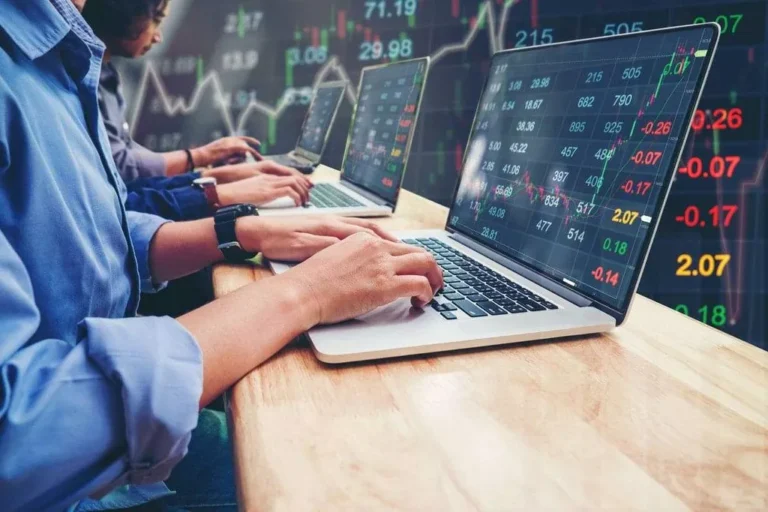 Features of XCritical AMS that benefit small brokerage companies
The XCritical Affiliate Marketing System offers several tools for small businesses to use to boost their bottom lines. It has pre-made web and mobile app layouts that small brokerage companies may use to bring in additional traders. Affiliates may keep tabs on their promotion efforts thanks to AMS's built-in system for measuring the performance of their affiliate links, banners, and email campaigns. This allows them to select the most lucrative offers while identifying the most successful campaigns. Affiliates are compensated for each lead click or conversion generated via XCritical AMS, resulting in lower up-front marketing expenditures. As a bonus, the technology makes lead and sale generation and commission distribution transparent and predictable. Revenue-share and CPA models are available here as well.
Solutions that work across platforms delivered by XCritical
Affiliate marketing may be improved in many ways, but one of the most effective is using a streamlined, scalable system that integrates several products and services to increase performance. This means more output and more money in the bank. Along with conventional tools like customer relationship management (CRM) and e-commerce systems, these platforms also include cutting-edge tools like machine learning powered by artificial intelligence and natural language processing (NLP) to interact with customers. Also, they include XCritical AMS to provide a unified platform that combines the advantages of both systems.
It is only possible to compile a comprehensive list of all the software solutions that would work for your company by including the XCritical AMS platform, as the platform also has a set of additional capabilities that are head and shoulders above the competition.
Connect XCritical AMS to several marketplaces
Regarding collaborating with their affiliates, brokers can only do better using XCritical's AMS platform. It can do many things and even comes with its marketing campaign builder. In addition, it provides pre-made layouts of digital products, including websites, landing pages, and mobile applications.
Affiliates may monitor the efficacy of their promotional links and banners with the help of the platform's analytics. When they do this, they will know which campaigns are worth pursuing and which are not. They may improve their campaigns, leading to higher long-term earnings.
In addition to traditional Forex solutions, the XCritical cryptocurrency exchange is a secure and user-friendly platform for buying, selling, depositing, and withdrawing digital currency. Limit orders may be placed, market price fluctuations can be tracked, and trading accounts can be seen. It also has a top-notch automated trading feature that lets traders automate the process of pending orders in response to price fluctuations in the market.
Final word
With the XCritical Affiliate Marketing System, Forex brokers and small businesses can significantly widen their footprint, enlarge the scope of their targeted audience, attract new flows of leads and depositors, and boost sales. Our team of expert developers worked hard to enhance the platform's functionality, keeping in mind essential requirements from the side of Forex brokers.
Flexible functionality from both broker's and partner's sides of the software, an in-depth analysis aimed at tracking marketing results, and the financial section taking into account multiple payout structures and plans – these are the most attractive features of the XCritical AMS platform. Together with other Forex and Fintech solutions powered by XCritical, the AMS platform is aimed at fulfilling the list of requirements of a successful Forex business. Feel free to hit us up with any questions you might have.