Registering a broker firm is quite common among investors and critical financial institutions. The financial market consolidates significant gains by investing in securities and specific industries. Where is the best place to start a brokerage firm, and how can it be done with the least risk is the primary question prospective brokers have. Knowing how to start a broker business is an incredible opportunity. Still, as with any other business, it makes sense to learn how to become a broker before creating a business plan. It should include crucial elements like registering a broker company and choosing a list of instruments you will provide.
What is a brokerage business?
Brokers act as a middleman between buyers and sellers of securities and make money via commission fees. It is challenging to begin trading on the stock market or investing in securities with a licensed broker. They offer a range of services according to their areas of expertise:
customs clearance;
insurance;
purchase and sale of securities;
an intermediary or mediator in acquiring a business or a merger of companies.
There are various ways of how to start a broker business. Each one has advantages and disadvantages. The most time-consuming and lucrative way to start is to form a brokerage business from scratch. It requires getting a license, setting up an office, and possessing a specific amount of permitted capital. Open a local representative office of a foreign company or sign an agency agreement to become a broker legally and less expensively.
The broker receives income (interest on the transaction) on the following operations:
purchase and sale of assets on exchanges in the interests of the client;
seek buyers of liquid assets, as well as seek sellers who want to sell property in demand on the market;
organization of seminars and training of newcomers and potential investors.
Companies can specialize in more than one type of activity. A dynamic team can offer various services, increasing the business' turnover.
Brokerage activity is the conclusion of civil law contracts by a trader regarding securities and other financial instruments on his behalf and at the expense of another person, mainly based on commission contracts and powers of attorney. Depending on the terms of the securities trader's agreement with the client, you can register a broker company, which may serve as a guarantee of performing duties to third parties under contracts signed on the client's behalf. The cost of doing so may be outlined in the agreement. On purchasing and selling securities and other financial instruments, the broker might provide his customer's assistance.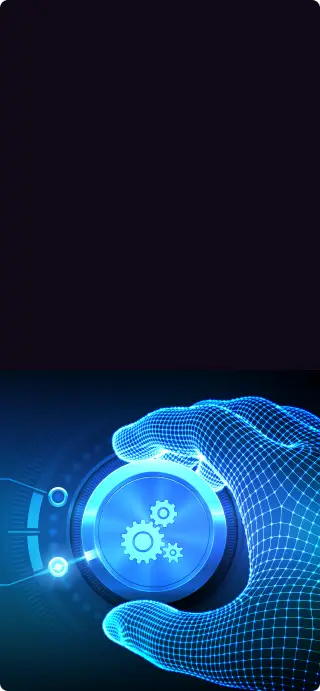 Turnkey Brokerage Solution For Your Business
Get the most profitable fully licensed fx/crypto brokerage software or ready-to-operate business in 48 hours. Best-in-class web & mobile trading platforms, sales-driven CRM, full integration with MT4/5, and 150+ payment providers.
Broker license
If starting a full-fledged brokerage firm is your objective, be ready to go through a difficult registration, license, and financial investment procedure. History shows it is preferable to examine the economic, financial, and tax requirements thoroughly. This analysis can only be done professionally with the assistance of knowledgeable specialists and legal advisors.
What conditions must be fulfilled by the founder of a brokerage firm:
Sufficient financial balance.
The existence of a workplace, employees, and a legally recognized business in the country where the brokerage license is being issued.
Having a bank account and paying fees.
A prospective licensee must be aware that to start a brokerage business; they will need to prepare documentation for each of these steps, open an account, register a company, and only then issue a license.
You need a license to apply for broker authority, and each state has rules for registering a legal document. To open a company, there are different requirements for every country. For instance, there are different demands for a German company and a UK brokerage firm.
The amount of time it takes to issue one of these documents varies greatly, from a few weeks to six months. You should get in touch with professionals with a legal and economic base who are familiar with the particulars of a given jurisdiction and can assist you in obtaining a brokerage firm license as quickly as possible.
The most well-known countries where brokerage businesses converge are:
Cyprus: A brokerage license of Cyprus makes access to the European market possible.
Brokers in New Zealand that have a financial license and are registered with the Financial Dispute Resolution Service are eligible (FDR).
Malta, a member of the EU, offers brokerage businesses incorporated there in conformity with the statutory standards, attractive tax regimes, and access to the EU markets.
Brokerage activities are carried out exclusively using a license issued by the Securities and Stock Market Commission.
How to become a broker with White Label
Many large brokers today provide a Forex White Label option. It implies they may handle all trading activities. A "white label" concept allows the creation of unbranded goods or services by one business and the use of those goods or services by another company under its brand. You establish and grow business under your name while utilizing another broker's trading platform. The benefit of such a business is that it has much lower startup and platform costs, license savings, and server maintenance prices.
Employing White Label to create a forex broker is not free. Typically, the broker expects white-label partners to pay commissions. Jurisdictions have different license requirements.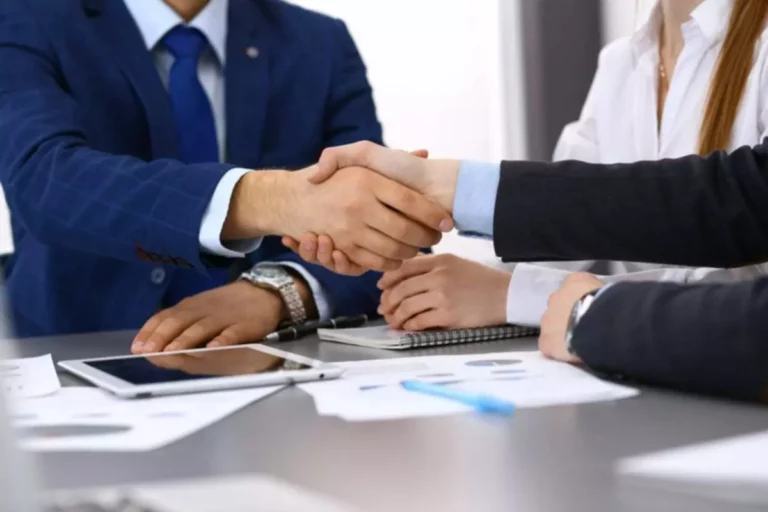 Tips for a successful start
You must first register a business and create a bank account. At this point, the issue of selecting the company jurisdiction of registration arises. Essentially, this decision is based on the precise location of the company's operations. The company's jurisdiction will also be considered when opening a bank account. Since sending or receiving payments without an account is impossible, this is a crucial step.
Creating a brokerage from scratch takes significant time, effort, and startup money. Therefore, a few points will help you figure out how to start a broker business and find your path.
Tip 1. Investigate a business sector that interests you
Speak with knowledgeable brokers to benefit from their guidance on offering brokerage services in specific markets. Moreover, select a process agent who can help you get started. Create a unique concept that will distinguish your brokerage firm from others. Make a thorough business plan and consider if you'll open an office or post your offer online.
Tip 2. Do marketing research
Before launching a business, it is vital to conduct essential marketing research to identify the target market and its financial, geographic, and other limitations. Correct determination of the geographical location of customers may help you choose the future financial regulator, find out the legal status of the prospective company. The criteria for potential traders to conduct brokerage activity vary by country.
Tip 3. Decide on your target clientele
If you can effectively develop an action plan, doing this is easy. At the start of the journey, it would be best to evaluate whether the company's clientele is owners of expensive deposits or with modest wallets. Make sure your advertising is directed at your target audience. Describe the benefits of working with you to everyone.
Tip 4. Think carefully about how much money you need to get started
Different countries have different minimum funds requirements for how to start a broker business. Nevertheless, it would be best if you had a capital far more prominent than what is technically necessary, regardless of the minimal financial prerequisite. Ideally, you should budget an amount equivalent to the business's annual costs.
Tip 5. Take care of the legal side
Find a qualified attorney to register the company as a limited liability corporation or sole proprietorship. Be careful not to overspend at the start of the adventure because money will be needed to purchase the essential tools, recruit personnel, and draw in new clients.
Tip 6. Consider liquidity
The quality of the provided liquidity significantly impacts a brokerage firm's ability to succeed. Connecting with direct liquidity providers who are dominating the market is advised. Connecting to a trustworthy DMA and Tier-1 level liquidity source is necessary when using leverage. Large banks are the most frequent sources of liquidity.
Tip 7. Select trust-worthy financing providers
The owner of a brokerage firm should establish contact with reliable financing providers. It is essential so that the future client of the brokerage company can choose from the range of options to deposit and withdraw funds. Comfortable working conditions will bring even more customers.
Tip 8. Open your own office
Picking a platform to conduct business and work on developing a website is vital. Decide what extra services may be provided to clients. An office with an IT staff, financial services, customer support, marketing, and sales should also be opened. Set aside a space for discussions and contract signing with potential clients. Purchase office furnishings that will look good and match the space.
Tip 9. Take care of your staff
If required, conduct interviews and recruit staff. They must understand how to generate merchandise sales and draw in new clients. Hold business meetings and invite all your personnel to debate on current events.
Tip 10. Carry out a preliminary check of the work
A preliminary examination of the company's work is necessary. The functionality of the commercial platform, the method of transferring money, the effectiveness of mobile trading applications, the functionality of robots, and the preliminary work with the first clients are tested during this time. After an initial examination, work is done to fix mistakes. Consequently, alpha testing may begin.
Bottom line
The worldwide currency market would not exist without Forex brokers. Over the previous five years, this financially booming industry has witnessed significant changes. With complete openness and within the bounds of the law, the new business circumstances make it possible to draw even more clients. The constant desire to get new businesses and financial instruments has been noted by marketing research as another encouraging trend.
Knowing how to start a broker business is vital to achieving the best results in your work. Only individuals with considerable beginning wealth, contacts, and the required knowledge can succeed in the brokerage industry. Professional brokers claim that an actively operating firm can pay off within six months. However, managing resources effectively and creating strategies to reach such a high outcome is essential.