The 20212 Blockchain Trends focus on transparent supply chains, smart contracts, central bank money, crypto assets, and decentralized exchanges. The current year promises exciting projects because the significant investments made recently are paying off in real applications and concrete solutions. Inspired by previous successes and the advancement of blockchain technology, an exciting market picture is emerging for startups, global players, and SMEs.
Spending on the blockchain industry is expected to exceed $11 billion, thanks to the growing interest in cryptocurrencies, smart contracts, and other blockchain-based technologies. There is no doubt that in the years leading up to the outbreak of the Covid-19 pandemic in 2020, the entire cryptocurrency domain faced global regulatory resistance.
However, the pandemic has taught us to select a new standard path that may create a need for a blockchain-based world. You might be wondering how the major blockchain-related trends might affect you next year. We have put together a brief report that highlights the trends in the blockchain industry that you will see in 2022.
What are the Trends this Year?
Briefly, the main Blockchain trends can be summarized as follows:
Access to cryptocurrencies is getting more accessible, so the topic reaches a broader audience.
There will undoubtedly be a lot of NFT and Metaverse predictions in 2022, with blockchain technology and cryptocurrencies playing a crucial role in both topics.
Besides, there is a discussion of development towards Web3. The topic of decentralized autonomous organizations (DAOs) will also come to the fore more and more.
Bitcoin will remain the largest cryptocurrency by market capitalization and likely remain the most famous.
However, Ethereum may attract more users with the transition from Proof of Work (PoW) to Proof of Stake (PoS). Doing so would also take an essential step toward making cryptocurrencies less energy-intensive.
Read on to learn more about all the new Blockchain trends to stay updated.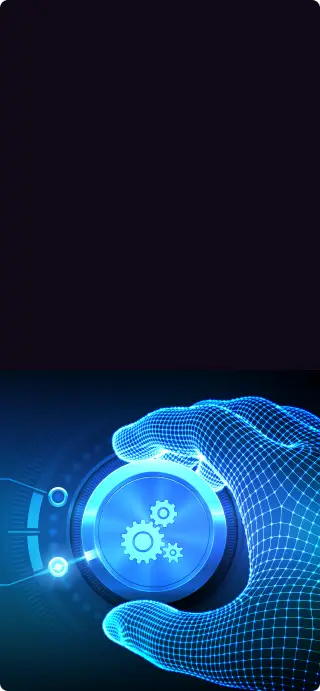 Turnkey Brokerage Solution For Your Business
Get the most profitable fully licensed fx/crypto brokerage software or ready-to-operate business in 48 hours. Best-in-class web & mobile trading platforms, sales-driven CRM, full integration with MT4/5, and 150+ payment providers.
The Leading Blockchain Trends of 2022
No one involved in the crypto world in 2022 will be able to escape these Blockchain trends. What is new is that the interoperability of blockchains has improved, and providers have significantly increased their efforts in this area.
It may also be because competition has increased, with almost 30 blockchains on the market. In addition, there are many service providers, such as Blockchain-as-a-Service and blockchain decentralized application developers. A large number of startups also influence blockchain 2022 trends. In particular, there is an exciting scene of young entrepreneurs who receive significant financial support from well-known sponsors.
With the support of foreign investors and nationwide awards at competitions or hackathons, a new Mecca for IT, software, digital technologies, and blockchain is emerging.
DeFi Implementation is On the Rise
Decentralized finance (DeFi) is increasingly gaining ground over its central options. As a classic counter market for stocks, funds, and income, blockchain offers many approaches. The decentralized financial sector also allows small private investors to enter the world of finance, thereby turning millions of people into investors.
Decentralized investments are based on buying coins and lending them to third parties. It is done through loans, interest, or decentralized exchange organizations. The tools come from the classical field, but the technology is based on the blockchain.
NFT and the Metaverse
The role of NFTs in the Metaverse might become even more evident in 2022. The current NFT market spans collectibles, art, and games. Nevertheless, there are other areas where the innovative features of NFT might be used in the future. In addition, NFTs make their meaning especially clear in the Metaverse, namely in connection with:
avatars;
virtual spaces;
economic activity.
Essentially, the Metaverse provides the application scenarios to the NFTs, while the NFTs drive the growth of the Metaverse.
Currently, this technology is still mostly about games. Nevertheless, this technology has great potential to blur the line between the real and virtual worlds. Projects that create their sealed Metaverse are a necessary first step in achieving this goal. But connecting these virtual worlds will be a big problem because, eventually, the individual metaverses must be combined to form a multi-metaverse.
Metaverse Development
Two other Blockchain trends to look forward to are DeFi integration and bridging development. Because the decentralized financial system has proven to be efficient and stable and thus forms a solid foundation of economic activity in the Metaverse. In addition, DeFi and NFT are a great combination and can be applied to many use cases in the Metaverse. Because there, the focus is on user participation, and the many different assets, products, and services provide greater financial inclusion.
Bridges also provide developers with many opportunities for applications in this area of technology, as current initiatives focus on only one blockchain and are, therefore, island ecosystems. In addition, most public networks have infrastructure problems, making them less attractive to Metaverse projects. Blockchain bridges not only eliminate these issues but also provide significantly greater efficiency in the Metaverse, as well as in the NFT and DeFi space.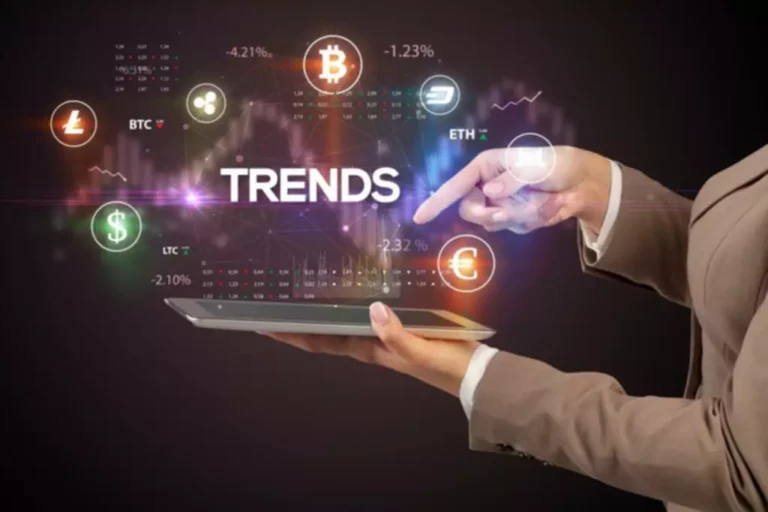 Sustainability as New Challenges
The authorities already have blockchain in mind, so many developments take place following legal regulations.
With the rise of NFTs, cryptocurrencies, and blockchain applications, their environmental impact is also coming. Investors are increasingly seeking sustainable concepts, and blockchain companies rely on renewable energy sources or get excess energy directly from the manufacturer. With better governance and precise regulation, institutional investors and the public likely end up somewhere in the Metaverse sooner or later.
Trends in Regulation
As in previous years, regulation of the crypto industry remains a crucial issue. Because if there is no clear framework, innovation comes to a standstill. It must be avoided at all costs. Innovative concepts such as DeFi, NFT, and Metaverse make the industry even more challenging to regulate.
Regulators and politicians must create a legal framework of the Metaverse. The technology has attracted the attention of enthusiasts and numerous companies. Consequently, there should be clear guidelines on what can and cannot be done in the virtual world. Numerous analysts suggest that the unclear situation might improve significantly in the future. In addition, they predict that policymakers will take action sooner rather than later. It may also affect decentralized identifiers, a method of identifying various activities in the Metaverse.
Data Marketplaces
Data markets are getting more prominent and more important. They are becoming increasingly crucial, especially in data transmission and, above all, from the Internet of things. Wherever mobile devices are connected and need to communicate, data is necessary, and new information is often generated.
We live in a data economy, but at the same time, in many places, we have lost touch with existing data, and of course, many data are available multiple times from different sources. Their formats are also likely to be very different, not to mention the programming interfaces that would be required to send them as a data stream. The crypto trend will accompany us in the coming years because data is the Internet's gold.
Data as the Future for Development
Data is the fodder to new technologies, massive data, and artificial intelligence. Tesla's autonomous driving only works today because there was enough reliable data to put into the software. Not only created but also trained because it is what artificial intelligence and machine learning are. The more data the software contains, the better it detects anomalies. Some patterns are also recognized more reliably when large amounts of data are available. But how does the data economy fit into the crypto trends of 2022?
Experts define data markets as the crypto trend of 2022 because of the massive amounts of data that have already grown historically. Moreover, the data we produce every second with billions of networked devices is beyond the technology in use today. But the blockchain can record, store, and send so much data. First of all, IOTA should be mentioned here because the developers are not working with the ever-growing Bitcoin protocol chain but with DAG, a direct, acyclic graph. Instead of linking each new data record to all previously created data records (Bitcoin), data records are added to IOTA similarly to a ball of wool. The tangle gets bigger and thicker, more stable, and resistant to drag as more data is added.
Research on Central Bank Digital Currencies
Central banks worldwide are reporting a possible transition to a national currency similar to cryptocurrency. China has already announced plans to introduce a digital version of its money in the coming years. While countries like the UK will delay the launch of a central bank digital currency (CBDC) until 2026, many major banks have already begun to explore blockchain technology. There will be a sudden shift in the rules of cryptocurrencies next year thanks to the involvement of some governments and regulators around the world.
Platforms
We are now moving to platforms from data markets as the crypto trend of 2022. The user will perceive the future as a platform economy. Just as the Metaverse is a platform, and there may be more than one, service providers collaborate on media. Mobility can undoubtedly be called a crypto trend. For example, some websites use a mobility platform that allows users to experience multiple mobility offerings with just one platform seamlessly.
You need to sign in through apps from various providers to rent an e-scooter or share a car. But the future will be smoother and hassle-free thanks to blockchain and other distributed ledger technologies, or DLT.
You only need one app or platform, and you buy all your tickets there; however, not like one of the current collection platforms that bring together various applications under just one roof. When it comes to urban mobility, it's all about using just one app on one platform and finding all providers there. So you only buy the ticket once because the blockchain will take care of the billing for the individual users.
Earn Crypto Money by Playing
Breeding, feeding, and virtual trading monsters: It's like good old Pokémon. But you also do all this in a blockchain game where you earn a lot of money. Axie Infinity is an online game where you have to make money. Players create unique monsters. They exist in the form of NFTs. Participants sell their creations for cryptocurrency. Virtual properties and objects can also be offered and purchased.
Some axes, terrains, etc., are sold for 100,000 euros or several million euros. As of September 2021, Axie Infinity has sold NFTs for almost €1.8 billion. Two million players are actively participating in the game as it has existed since 2018. Some breed their Axis full-time in poorer countries, such as the Philippines.
Although Axie Infinity is the most popular, it is just one of the many games to earn money from. Due to its enormous success, well-known gaming companies now want to follow the trend.
Security on the Blockchain
Numerous blockchain security incidents have once again marked 2022. The spectrum ranged from DeFi scams to hacks and smart contract exploits. It needs to be changed urgently, but it is easier said than done, especially since irreversible blockchain transactions. Furthermore, there is no absolute protection of affected users yet, but insurance protocols could be a solution in the future.
Code auditing should become the norm in the blockchain industry by 2022. Numerous companies have already established themselves, including CertiK, SlowMist, and others. An audit helps identify bugs or issues before deploying smart contracts in a live environment. As funding for accounting companies increases, they increasingly help eliminate additional risks in the blockchain industry. However, developers and programmers should check the code. And not everyone will do it.
Insurance protocols provide an additional layer of security. Several such protocols exist in the DeFi space, primarily focused on mutual funds or derivatives. Unfortunately, the implementation of these protocols is hampered by high fees, KYC requirements, and a lack of cross-chain interoperability. Therefore, according to the report, better and more efficient insurance protocols are needed to attract institutional market participants.
Wrapping Up
2022 could bring many needed changes to the entire industry. It can be expected that decentralized technologies might become mainstream. Unfortunately, this innovation requires some regulation to convince the general public. Whether regulators eventually take stern action remains to be seen. But they can't put off those decisions forever.
It remains essential to the industry to address existing infrastructure bottlenecks. Because innovative ideas like DeFi, NFT, and the Metaverse cannot be implemented with existing infrastructures, high costs and inefficiencies must be eliminated. And without compromising decentralization.
The year 2022 is when numerous investors, founders, and developers are looking for new ways to go beyond traditional means. Blockchain is undoubtedly the technology that gives them the power to change the world. Innovators from automotive to healthcare have seen how blockchain might bring balance to the world with the power of decentralization. So, corporations and government agencies invest in blockchain technology in 2022, paving the way for a massive transformation in the blockchain industry.
It is important to follow and stay up to date with all the latest developments in order to take your place under the sun — today, all roads are open for many beginners in order to start their journey in a world that is filled with cryptocurrencies and blockchain technologies.