Chatbots are revolutionizing the crypto world. They engage with customers in real time by comprehending their questions, offering trade advice, evaluating market data, creating warnings and signals, and executing orders. Additionally, they are capable of running continuously without human supervision. Chatbots in trading and AI trading technologies are handy for market participants. This article will shed more light on this state-of-art technology in the crypto trading area.
How to use chatbots in the trading industry
By offering a quick and individualized client experience, fintech chatbots are helpful in online trading. Here are a few ways how chatbots are used in this industry:
Providing customer support: Chatbots help consumers with frequent queries and difficulties, such as checking account balances, placing trades, and resolving technical issues.
Customized advice: Chatbots in trading provide customers with individualized investing advice by analyzing consumer data and considering their financial situation and aspirations. Customers use this as an opportunity to optimize their investment portfolio and make educated selections.
Keeping track of market fluctuations: Bots can monitor market movements and give clients real-time updates. Customers earn more by receiving pertinent market data.
Transaction facilitation: Virtual assistants can help consumers execute trades and expedite transaction processing. Customers are given time savings, and the user experience is improved.
Error prevention: Chatbots are used in finance for foreseeing and reducing mistakes during trading, saving clients the trouble of reversing transactions.
This technology may give users a simplified platform to improve their online trading experience. The potential of virtual bots is great. Conversational user interfaces outperform emails, blogs, and FAQ sites more effectively than even the most uncomplicated ML methods. The key is data about your prospects and personalization: unlike one-way communication channels, chatbots may analyze all interactions made to learn more about their users and adapt.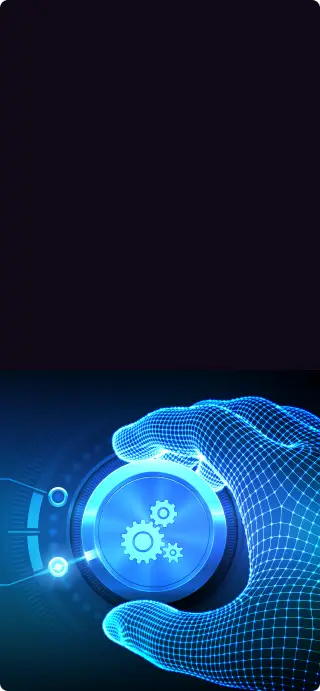 Turnkey Brokerage Solution For Your Business
Get the most profitable fully licensed fx/crypto brokerage software or ready-to-operate business in 48 hours. Best-in-class web & mobile trading platforms, sales-driven CRM, full integration with MT4/5, and 150+ payment providers.
Functions of virtual assistants
Brokers' support agents are empowered by implementing chatbots rather than being replaced. The range of provided services is impressive; virtual assistants can:
Assemble and analyze massive volumes of conversational data. As a result, you may do more extensive research and gain insights into the buyers' wants, problems, and expectations. It assists you in creating a thriving portfolio and enhancing client retention.
Respond to inquiries and offer service around the clock. Most frequently, fundamental policy modifications, existing terms and rates, trading accounts, and other related topics often come up in client queries and calls. Brokers may focus on more intricate, valuable, and specialized jobs by efficiently linking these questions with chatbots in trading.
The SmartBot from XCritical is an excellent illustration of a high-tech AI-built bot. A virtual assistant provides pertinent information to the trader based on essential market trends and analysis, taking into account CRM data and prior customer requests. The user receives round-the-clock assistance and support, while the broker decreases the burden on staff and saves the budget.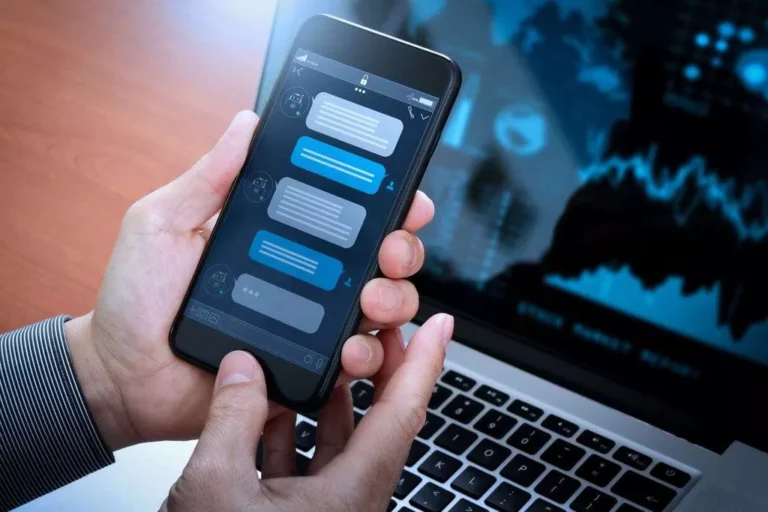 Benefits of virtual assistants
Chatbots offer significant potential to revolutionize online trading through their potential for real-time personalization and automation of services. Advantages of virtual assistants:
They work continuously. Cryptocurrency exchanges are operating nonstop, with no breaks. You won't have to sacrifice sleep and find a profitable bargain anytime you want if you use robots.
They don't make mistakes. An angry, busy, or exhausted trader may make irrational decisions and misbehave. The robot adheres to the chosen strategy without hesitation or fear.
While there are numerous benefits, such as increased effectiveness and accuracy or cost savings, putting in place a chatbot solution has its own set of difficulties. Customers could prefer face-to-face interactions; the software might only sometimes offer sound advice, and the chatbot has to be suitably developed to adhere to legal requirements and protect customers' privacy.
How to choose a chatbot for trading
When choosing chatbots in trading, you should take into account these crucial factors:
Profitability and gain in practical situations. Before using the virtual assistant, determine the process' profitability while considering the cost of the program's services.
Simple to use. Some bots may be launched with a few clicks by choosing the right strategy, while others need programming. Your knowledge and skills will influence your choice. Bots are often more complex than typical applications, though, and require, at the very least, a basic understanding of the business.
Safety. It's essential to listen to what the developers say about the security precautions they've implemented.
In any case, pay attention to the tech support of the virtual assistant. The most excellent choice is the technical support available around the clock and offers knowledgeable, efficient service. Support for a variety of communication avenues is also beneficial.
Wrapping up
Boosting conversion and transforming prospects into sales are easy tasks for chatbots in trading. AI products become conversation companions that continuously improve user experience and satisfaction. The ability to offer service that enhances a trader's daily life enables a virtual assistant to engage with a user on a more personal level. But only a bot with thoughtful architecture and cutting-edge features improves business performance.
It is a perfect time to determine whether your company requires a virtual assistant because they are still an underestimated marketing tool among brokerages today.