The growing interest in cryptocurrency makes it a perfect reason to start a brokerage business. Just think of it – there are nearly 10 million traders worldwide. Cryptocurrency's daily trading volume reaches $300 billion and grows even more. It's a fast option to generate income from the trend.
If you're ready to start your own crypto brokerage business, leave the hassle to XCritical's specialists. We'll help you develop a trading solution that will grow your earnings each day. The various projects in our portfolios show that we can do anything!
Why should you create a cryptocurrency brokerage business?
As of 2021, there are over 300 million crypto users worldwide. For better understanding, all the world's cryptocurrency is estimated to cost $653 billion. While that's only 1,7% of all money, the numbers are huge enough to make a living. The best part is that the price of these assets grows each year.
Cryptocurrency brokers earn money from each financial action a trader makes on their platforms. Millions of trades are made each day, so imagine the potential profits. However, to start making a living from a brokerage business, you must first develop one.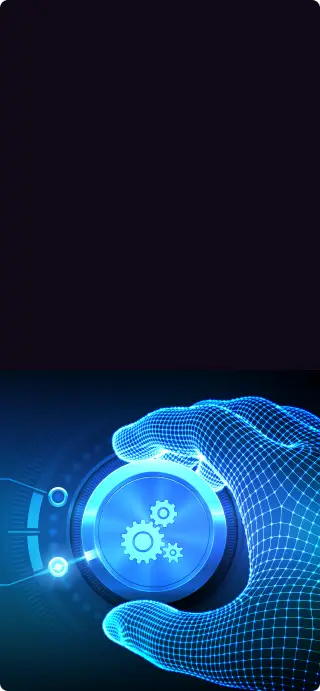 Turnkey Brokerage Solution For Your Business
Get the most profitable fully licensed fx/crypto brokerage software or ready-to-operate business in 48 hours. Best-in-class web & mobile trading platforms, sales-driven CRM, full integration with MT4/5, and 150+ payment providers.
10 steps to create your own crypto brokerage business
Before you proceed, it is recommended that you get acquainted with the following tips to build a successful brokerage company.
1. Ensure you meet licensing requirements
The cryptocurrency industry must follow multiple regulations to avoid fraud, money laundering, and terrorist financing. You'll need a lawyer or attorney to help you out. A lot will depend on the countries you decide to operate in.
For instance, the laws in the US would require that you registered as a Money Transmitter business and complied with SEC, CFTC, and other regulations. Unfortunately, it's a long and complicated process, so many companies decide to go offshore. The laws and requirements are much simpler there. Always consult a legal specialist before taking any other steps.
2. Create a crypto software solution
To function at 100%, your brokerage company will need different software solutions. While you may rent or get an out-of-the-box app, it isn't the best choice in terms of security and customization. XCritical creates crypto software of all kinds, bringing you unlimited possibilities.
Before starting the development process, remember to write down all your ideas and discuss them with the team. Ensure every point is clear and concise because you won't be able to change the technical requirements in the process. This will also help the team provide a quote.
3. Connect your business with other exchanges
The core of each brokerage company is liquidity. It helps the enterprises provide enough assets for their clients and increase income. When decent liquidity is absent, your potential customers will view the service with huge skepticism. Why would they need a "dead" exchange?
4. Collaborate with a payment processor
You and your customers need a way to complete transactions. That's why you need to find a decent payment processor. The most important part is that your partner provides low fees, fast transactions, and ensures the security of all funds.
If you have high fees, this makes you weaker in comparison with your competitors. So people tend to search for the most profitable conditions, and that's definitely not about huge commissions. There also are many pitfalls with regulations and laws – your lawyer will have a lot of work to do!
5. Apply powerful security measures
Brokerage software built with XCritical involves modern security practices. In simple words, you'll get an impenetrable system that is capable of blocking all kinds of attacks and hacking attempts. In addition, we'll help you apply cold storage, secure encryption, two-factor authentication and remove all breaches.
6. Invest in marketing and advertising
You can't get clients if they haven't heard of you! So marketers apply all kinds of channels like social media, emails, content marketing, and others to attract new customers. Of course, it will be a decent part of your budget, but that's the only way to attract clients.
Statistics show that most companies allocate up to 40% of their overall funds to marketing. It's a general practice. You advertise, get a client, make a profit, and advertise again. This endless chain is the main component in building brand awareness.
7. Provide a decent service
Now that you've finished creating and promoting your crypto brokerage service, it is time you started focusing on providing a decent service. This means that you need a responsive customer support team, analysts, and developers to provide the best experience. Note that you should stay in compliance with the law here as well. Otherwise, you might have some issues with the authorities.
Should you choose a turnkey solution?
XCritical's cryptocurrency turnkey solutions help brokerage companies get all the required software as fast as possible. It makes all the processes easy, fast, and secure. The best part is that you'll get consulted throughout the process.
As an experienced software provider, XCritical has provided dozens of clients with the most powerful cryptocurrency turnkey solutions. Our approach helps companies launch their processes almost immediately – that's the whole point of our software.
The turnkey solution is basically a pre-developed application. However, it may be customized and changed, although we recommend using it the way it is. You can add or remove features, but note that each iteration requires additional resources.
What do your customers get?
As a cryptocurrency brokerage service, you probably know what is valued the most by your clients. XCritical provides all these benefits and more:
Unlimited trading possibilities around the clock;
Margin trading that helps traders maximize profits even with low budgets;
Deposits in all kinds of cryptocurrencies and fiat currencies;
A responsive and user-friendly trading platform for all needs;
Accurate pricing, comprehensive fees system, and high rewards.
That's what most of your customers want. If you meet their needs, then making them a loyal audience will be no problem. Give it a shot now!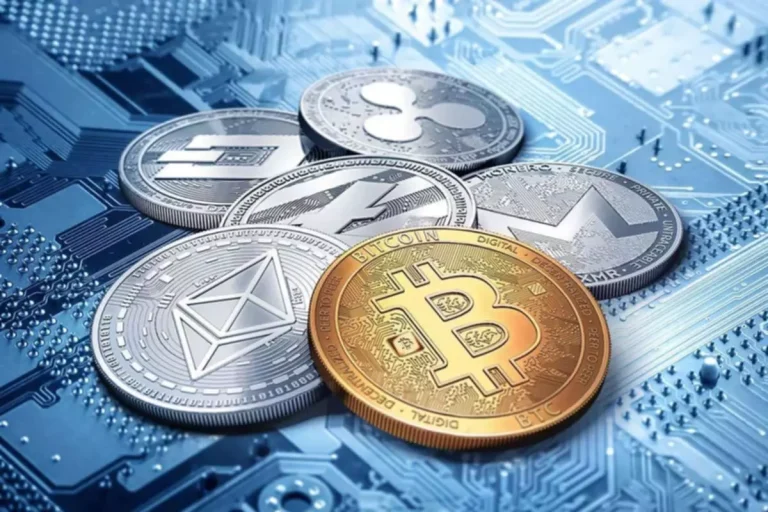 Become more competitive with XCritical
The best way to beat the competition is by implementing better features. Luckily, XCritical has got all the services you need to stand out from the crowd:
A crypto exchange;
A crypto wallet;
A crypto payment system;
A custody solution;
Multiple crypto connectors.
Each option follows modern trends and standards, bringing the most powerful technologies for your company. Your competitors won't stand a chance once you add these to your brokerage services.
We provide support during the whole development cycle. Our specialists create, install, and maintain the software for as long as required. This ensures you get a stable service to attract more customers and grow profits.
Start your cryptocurrency brokerage business now!
Are you ready to conquer the industry?
Contact XCritical now to get the perfect solutions for your business. You'll be able to fully launch all operations in under two weeks. Combine that with powerful marketing, and the first income will appear in no time!