Have you ever thought about whether it is possible to earn capital in the financial market without making trade deals? An introducing broker (IB) is an agent who introduces clients to the financial market through a regulated broker. Such specialists are rewarded for providing traders with educational materials and essential data. In this article, we will explain who IB is, their role in Forex, and how to become a professional in investment.
What is an introducing broker?
An IB is an agent who takes on the role of an intermediary between clients and brokers. It may be an individual or a company that acts on behalf of customers by placing buy and sell orders. In the securities market, the introducing broker dealer interacts directly with customers, although it transfers the responsibilities of the future commission merchant, FCM. These entities provide trading platforms where customers may place trades online and are responsible for account management.
Often IB is affiliated with FCM, acting as a subsidiary. Sometimes, it may act as an independent company that cooperates with a trade organization. IB does not receive money or other types of assets from clients during the planning stage of trade orders. IB is paid a spread or a special commission when the brokerage company gets an order.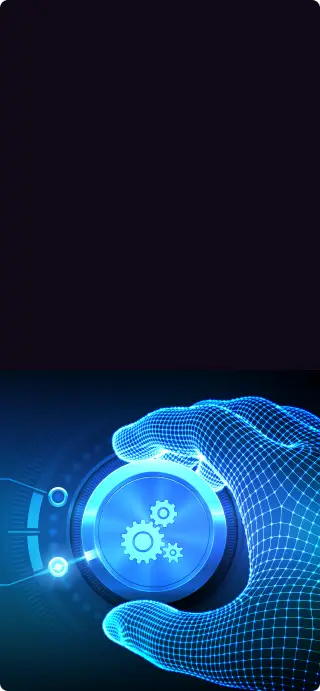 Turnkey Brokerage Solution For Your Business
Get the most profitable fully licensed fx/crypto brokerage software or ready-to-operate business in 48 hours. Best-in-class web & mobile trading platforms, sales-driven CRM, full integration with MT4/5, and 150+ payment providers.
Some features of the activity of introducing brokers
As mentioned above, IB works like a full-service broker, acting as an intermediary between brokers and the exchange market. Other services they offer include:
Delegation and sometimes execution of trading orders
Continued provision of helpful information
Marketing activity
Feedback in trading operations
Reducing workloads
The growing popularity of interactive trading has added another dimension to IB's work. In recent years, introducing brokers has been cooperating with brokers and affiliates as signal providers. In such a situation, they offer copy-trading solutions to interested customers.
The main task of IB is to make life easier for customers. Therefore, before engaging with trusted brokers, IBs must ensure their offerings suit the trading style of their clients. The best option is to find intermediaries who offer different financial instruments and may tell you in detail about trading platforms and software.
Advantages and disadvantages of using an introducing broker
An introducing broker's profit margin depends on their clients' trading volume, so they are interested in their traders' success. It means IB often gives gifts to those who open accounts. These incentives may vary, but specialists often offer investors Expert Advisors, books, and various trading resources to keep clients interested. Below is a list of other advantages of interacting with introducing brokers:
Fast deposit and withdrawal of capital: one of the main advantages of investing through IB is the simplicity and speed of financial transactions. If you are trading without introducing brokers or the official website, deposit and withdrawal operations can take up to 12 hours. When using IB, the procedure takes up to 5 minutes.
Help solve trading problems: various difficulties can arise when concluding Forex transactions, including errors, slow response to trades, etc. It would help if you used IB to be able to report your problem or share other information related to trading.
Professional advice: beginning traders are unaware of all aspects of such procedures. IB has a deep understanding of the trading world and broker profile. Besides, he can explain everything in detail and answer any investor's questions.
Acts as a customer support (CS): IB Forex is a CS for traders. He provides full support when concluding trade transactions.
The only disadvantage of using IB is that sometimes professionals require to pass some information about those who register under them to establish contact with clients. Although this is unlikely to create significant problems, some traders refuse to share information with third parties. In reality, this is a small price to pay for a discount or the opportunity to access premium resources.
The differences between an introducing broker and an affiliate
Cooperation with a brokerage firm is similar to collaboration with affiliates because both organizations provide customers access to the financial market through brokers. However, these contractors have different responsibilities. Affiliates work with sites and other communication channels, add tracking links, and do their best to get the customer and broker to meet. In simple words, he is responsible for marketing. An affiliate can take on the role of IB at any moment.
If we are talking about what is an introducing broker, he directs clients and takes marketing to another level through consultations and other services. IB can build long-lasting, mutually beneficial relationships with customers. Reliable connections are also established between the introducing broker as the client executes transactions through the brokerage organization. IB receives a reward in the form of a commission for transactions.
How to become a successful introducing broker?
Firstly, new IBs need to develop an original strategy to attract customers. You can organize webinars, online courses, or individual lessons to educate traders. Setting up an introducing broker website and being active on social media is an excellent idea.
The following stage is to find a reliable broker. Most investors prefer regulated professionals. IB should choose specialists with impeccable reputations who are regulated in various reputable jurisdictions, e.g., FCA, ASIC, or SVG.
Any reliable broker will ask IB for proof of identity, such as a passport or driver's license. When applying to become an IB organization, you must provide relevant documents, including a certificate of incorporation and a bank statement.
After closing the deal, new introducing brokers can start promoting their services and focus on attracting new clients and retaining existing investors. As the volume of trade increases, the earnings of professionals increase, which means that their fundamental goal is to comply with all clients' interests.
Essential things to keep in mind for a beginner IB
Virtually any individual or entity can become an IB. Some countries have legal restrictions, so checking if your region allows you to work as an introducing broker without permission before beginning your professional activity is vital. Now that you know how to become an IB, it's important to remember a few things that will lead you to success.
The more clients, the higher the chances of success: experienced IBs with an excellent market reputation may choose a few premium customers, but newcomers should strive to expand their target audience.
Targeted high commissions: IB's income is generated from commissions that are charged to clients. There are two options for getting a good profit: interacting with customers who make large transactions from time to time or with clients who trade frequently and earn average amounts.
You should not save funds on details: interaction with a brokerage organization that will promise a lot and deliver little is a waste of time. Search the Internet and find information about the partner before agreeing. The same is true if we speak about saving on licenses. Before starting activities, make sure you have all documents and necessary credentials. Reputation is hard to build but easy to lose.
As an introducing broker, anyone can make a solid profit from the financial market; it is optional to conclude transactions independently. You need to get a professional education and choose the right strategy to attract customers. In addition, the brokerage company with which you interact will determine your earnings as an IB.