If you want to build a successful business with great profits, it is a good idea to apply CRM strategies to your organization. It can bring a lot of positive results to your company. The loyalty of customers will be increased, and your income will be improved. Today, we are going to describe what CRM means and consider the advantages of the strategy for CRM systems for different companies. You can automate a lot of aspects of your relations with your customers and get important data for increasing your success. We will consider these topics:
What are CRM systems and what are their advantages?
How to create an effective CRM strategy?
Thanks to the investment in corporate software, CRM is going to become the biggest income source.
What is CRM strategy?
CRM means the management of relations between customers, colleagues, suppliers, and service agents. CRM strategy is the way to implement the special software in your company.
Thank to it, you can:
Create reports and analyze the process of interaction between your company and customers. These reports are detailed and describe different aspects of the relationships starting with understanding what they order and ending with helping them to solve their problems.
Use as the strategy of the organization on how to manage relationships with your potential clients correctly.
Use this process for evolving these relationships.
Attract users by making them understand that they are important for your company, and you remember them. It is great, for example, if you know the client's birth date or what color they like the most. It significantly increases user loyalty.
We can conclude that CRM strategy is the best way of making relations between different parts of the process deeper. The idea of it is in vision about transactions based on the client's needs. That's why organizations can provide the best quality of services and increase their loyalty this way.
CRM has become an important part of every organization in the modern world. Why? It helps to build great relationships and understand how to engage your audience with the products of your company. CRM system can collect all you need in one place. You will understand the following aspects of your process of interaction and cooperation with your customers:
What methods of engaging with your clients are the most effective? Write them in your CRM strategy.
What have the best sales managers been doing for the last week, month, year and what can less effective colleagues learn?
How much time does the process of selling take?
What products have been sold in the quantity more than in the plan of this company? What has been sold at a lower than expected level?
Will the sales plans be achieved or not? Analyze numerous aspects of your business.
If you collect through the CRM system all data about the process of sales, you can understand the KPI of your company, analyze trends, and plan sales your company makes.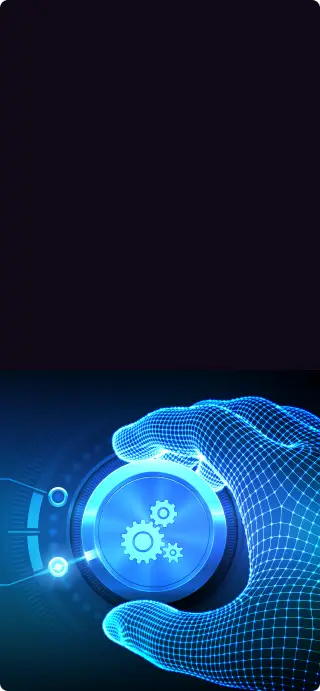 Turnkey Brokerage Solution For Your Business
Get the most profitable fully licensed fx/crypto brokerage software or ready-to-operate business in 48 hours. Best-in-class web & mobile trading platforms, sales-driven CRM, full integration with MT4/5, and 150+ payment providers.
7 reasons to use CRM system in your company
According to researchers, effective CRM system usage can increase your sales by 30%. It means that a CRM system is the most important tool of every company.
Based on the data about customers collected by this tool, you can make more rational decisions about your channels of sales.
Let's describe the advantages of using CRM systems in detail.
1. You can keep all data about your customers in one place
If you still don't use CRM strategies, you probably use different applications for keeping data about your customers or, even much worse, don't save this information anywhere.
Maybe, you have faced a situation when you got the information in Excel or Google Docs formats and couldn't open it and there were a lot of these files. It takes a lot of time. Can you work? Yes, but efficiency isn't there for you.
CRM systems have information that is collected in one place. Only this fact allows you to understand the basic situation in your company. According to researchers, 74% of CRM system users think that it allows them to get greater access to data about clients.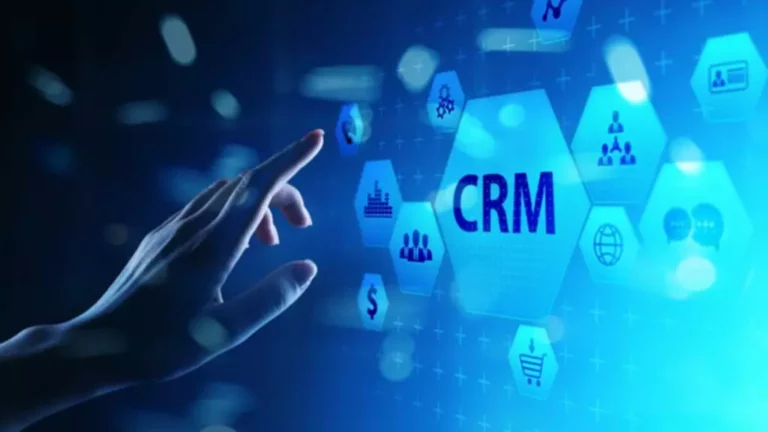 2. CRM strategies allow to improve planning and work for an organization
It is highly important to plan your actions correctly if you want to get profit from your sales. Everyone who has even a little experience in management knows this fact. There are a lot of tools for planning because even the best memory is worse than a file on a computer. CRM systems are one of the solutions that allow us to organize the sales department.
They can help us to plan phone calls, emails, and meetings with customers. Also, CRMs are great tools that allow us not to remember what people and what information is important for the business.
3. Getting detailed reports
The efficiency of a company's work doesn't depend only on growth or decrease in revenue. An experienced manager knows what they need to evaluate the process of sales. Also, they can give an answer about when and how it has to be done. Just recording results isn't enough. You need to make precise and accurate reports. Also, you need to make data analytics. All these tasks are easy for CRM systems. They allow you to answer these important questions:
What ways of client engagement are the most effective? What CRM strategy is better for achieving this goal?
What have the best sales managers been doing for the last week, month or year and what can less effective colleagues learn from them?
How much time has the process of bringing the deal to the end taken?
Which step of the sales process is associated with the biggest losses of customers.
What products were created according to the plan and which of them have been sold at a lower than expected level?
Will the sales plans be achieved by the end of the month, quarter, or year?
When you collect all necessary data in a CRM system, you can look at the KPI, analyze trends, and plan the sales in the company. CRM is created to make reports more unified, avoid mistakes, improve conversion, and predict business results precisely.
4. Make the sales department more effective
Every experienced entrepreneur, director, or manager knows how important having information about the work of the sales department is. CRM gives convenient access to the data about the actions of workers. That's why you will also know what quantity of clients your managers work with. Also, you will understand how often they finish an order successfully or unsuccessfully.
If managers have arrangements with counteragents or customers, you can control how responsible your subordinates are.
The information that is in CRM helps to detect less effective workers and make recommendations for them.
CRM system offers solutions that you and your department need for more effective work. Using a great CRM, you make your subordinates more productive, doing more in less time.
According to the research made by IDC CapGemini, we have such results:
24% of companies have grown by more than 20%.
44% have grown by 10-20%.
32% have grown by less than 10%.
5. Manage the work of the sales department
A company's growth is the indicator that shows all problems with management. The more a company grows, the more data needs to be collected. Simultaneously, the process of employment of new workers and their education becomes very hard. The unstructured information makes it even more complicated.
This unstructured data leads to new mistakes made by your subordinates. The key to success in the sales sphere is the organization of the business that can be realized using a CRM system for small or medium companies.
6. Getting access to the database
Everyone needed to look for information that had been written a year ago and then couldn't find it at some point. This situation is familiar both for you and your subordinates. CRM strategies help to solve this problem. Since you save data, you can get easy access to all the information in the system. That's why it is important to use CRM systems regularly. The more data you save in the database, the easier the work of sales managers will be in the future.
If some workers are changed, all the information exists in the system. It is convenient and useful. Moreover, sales managers can start working autonomously.
7. Improving service and increasing the number of customers
Expectations of customers associated with how fast you have to solve their problems grow exponentially. CRM strategies help everyone to make correct actions faster.
How to create an effective CRM strategy?
When we talk about CRM strategy, we are not only talking about software. First of all, it is a business strategy. Application is a tool but how it is used is more important. If the strategy isn't smart and clear, you can't get the results above.
Follow these recommendations for creating an effective CRM strategy:
You should create business goals first. They should be clear, simple, and realistic. Use SMART criteria for that.
You need to have an understanding of the functionality of CRM systems that is suitable for your business goals. Your goal isn't a fixed point. It can be changed if you think that it is necessary.
Your organization needs to build a CRM culture. Developing the strategy is a teamwork. In the strategy, you need to write a process of working with customers in detail. Also, you need to describe basic business processes and technologies. Before you create a CRM strategy, you need to understand what can make your company profitable.
You shouldn't make your plan too huge, and your goals are not supposed to be unrealistic. It is important because a lot of companies try to achieve ambitious goals and lose small profits. Be smart.
The creation of CRM strategies isn't an easy process, and you need to consider a lot of details. You need to apply an individual approach according to your needs, audience, etc. Brainstorming is a great tool for making the results of your company that you want possible.