Gen Z (Generation Z or zoomers) are individuals born between 1997 and 2012. It's the generation that grew up using modern technology while also having access to more information. These people are more active regarding trading and investing in having a better future. Thus, they want to have the best crypto trading platform to benefit from using it.
Trading platforms should acknowledge the interests of this generation if they want to attract more traders. One of the reasons is that around 60% of Gen Z in the U.S. alone prefer to save money, and 40% actively invest in stock. Moreover, the new generation is more eager to use modern technology and available solutions to improve their financial situation.
This article focuses on how to make your business stand out for Gen Z to be interested. We will use XCritical as an example of a company with the best crypto trading platform that attracts the new generation with its vast range of trading tools and solutions.
Key facts about gen Z
Before we dive into the features of the best crypto trading platform, let's check out a few critical facts about Gen Z to have a better insight into their needs and requirements:
They are the best at multitasking. Gen Z has the best multitasking skills among all current generations. It's typical for them to open the document during their job, then proceed to work on it from their phones on the way home in the subway, and open it again from their personal laptop while at home watching a favorite TV show. Developers may use this fact to their advantage by making their products available from several devices.
They are more independent. Gen Z likes to do their jobs alone rather than as a team. They value independence in all forms, so it's wise to give them all possible tools, so they don't need any external help. Their great understanding of modern technology and education enables them to complete tasks without anyone's advice.
They have a better level of education. Gen Z is the most educated generation since more people are entering college than any preceding generation. Recent data shows that in the United States alone, over 40% of Generation Z is presently enrolled in college or has already earned their bachelor's or master's degrees.
They have better technical skills and are more eager to use modern technologies. Generation Z is native to digital technology. According to a recent Adobe poll, 67% of Gen Z people use their smartphones when online. Thus, this is another reason for trading platform developers to make the best crypto trading platform in a mobile version.
As mentioned, Gen Z also prefers investing in a stock. However, one of the most popular trends is buying cryptocurrencies on exchanges or trading them online.
It is increasingly popular among Gen Z, and they prefer using popular exchanges like Coinbase and Binance. Many of them are also eager to find the best trading platform for crypto and achieve financial stability through buying and selling crypto by using their accounts.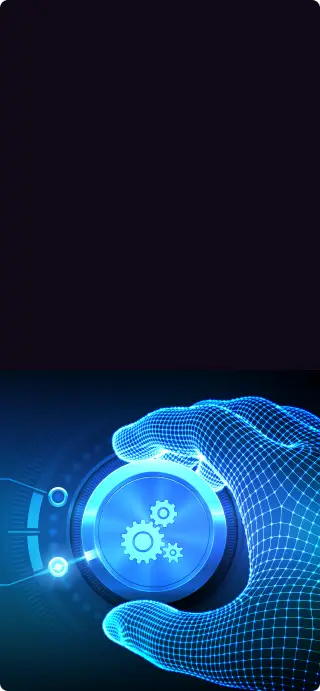 Turnkey Brokerage Solution For Your Business
Get the most profitable fully licensed fx/crypto brokerage software or ready-to-operate business in 48 hours. Best-in-class web & mobile trading platforms, sales-driven CRM, full integration with MT4/5, and 150+ payment providers.
Top features and tools gen Z expect from trading platforms
Now that you know more about zoomers and their peculiarities, we can discuss the features of the best crypto trading platform. In our review, we will focus on features and tools zoomers prefer to use when trading. We will use XCritical as an example of a developer that can tailor the platform to meet the requirements of Gen Z.
Convenience
Convenience is a crucial factor for Generation Z regarding trade on the market. Gen Z prefers applications that are simple to use and navigate. They also want to be able to trade from their mobile devices, so they can stay connected and make transactions while not at home.
Moreover, zoomers have great analytical skills and like to work with data. Thus, they want to utilize advanced tools to make logical decisions. For instance, XCritical offers customizable layouts, trading indicators, charting tools, and analytics. Additionally, the platform is available on desktop and mobile devices.
Moreover, XCritical also provides access to Forex and cryptocurrency markets, stocks, bonds, and futures. Zoomers may invest in these assets without seeking other platforms or tools.
Mobile adaptivity
Generation Z is the first to grow up in a world where mobile devices are ubiquitous. People are accustomed to using mobile phones and tablets for various purposes, including socializing, shopping, and banking. As a result, Gen Z traders must have a platform that is geared toward mobile devices.
Mobile adaptability also opens up trading to a broader group of people. Zoomers can begin to close the trades with just a smartphone and an internet connection if they are provided with a mobile-friendly trading platform like XCritical. Gen Z prefers to use their time wisely like no other generation, so they often combine several activities. For example, they can accomplish a few trades while on the way home, or analyze the asset while staying in the queue to buy groceries, etc.
Moreover, the speed with which trades may be executed is essential. That's why zoomers prefer to be on their phones all the time to spot a profitable opportunity. Because traders may access the platform quickly and easily from their mobile devices, mobile adaptivity provides speedier execution times.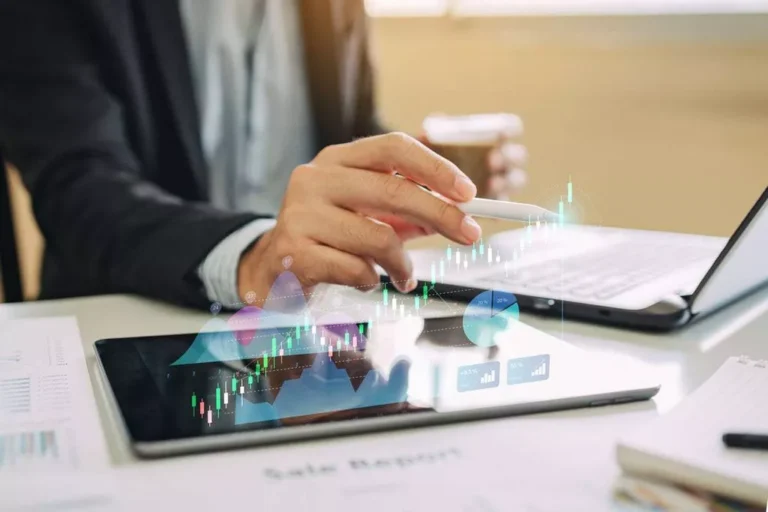 Transparency
Another important feature for Gen Z when trading is transparency. They want to know what they are investing in, what the fees are, and how much they should pay compared to how much they can gain. Moreover, they want to be able to see the real-time value of their investments.
Zoomers also want to research and analyze assets and other investments without additional help rather than relying solely on the advice of financial advisors or brokers. They don't oppose recommendations but prefer transparent tools to make decisions.
Social trading
Trading systems with social networking capabilities, such as the ability to follow and copy deals from other traders, are preferred by Gen Z traders. Traders can collaborate and share expertise using this strategy.
XCritical integrated social trading tools via Brokeree Solutions into their CRM system. The platform's social trading tools enable traders to connect with other users and replicate their strategies.
XCritical includes a popular feature called copy trading, which allows traders to follow the trades of experts, learn from their tactics, and profit from their performance. It's a less profitable solution than coming up with its own strategy, but it offers stable income, which zoomers strive for.
Availability of information
Zoomers prefer making their own decisions, so they need all information available in one place. Gen Z is the generation that wants to understand what they are doing. They want to understand the market better and how it works. Moreover, they prefer keeping up with trading trends and important changes to react and minimize losses.
Most zoomers prefer the feeling of empowerment they get when making their own decisions based on data. They are great at categorizing and analyzing data, so zoomers want to have tools and charts at their disposal. Moreover, they want to keep learning and reading about new strategies and tools.
XCritical has tutorials and educational materials on the platform. Zoomers don't have to seek other sources of information; they can find everything they need on XCritical.
For instance, Zoomers can check out the Charts section while analyzing a specific asset. Near this Charts section, they have another useful one called the Economical Calendar that has data about events and news that may affect the asset's price. Moreover, XCritical organizes webinars regularly so zoomers can learn more about changes in trading.
Advanced analytics
Gen Z traders are highly technologically aware and rely heavily on modern data analysis tools to influence their decisions. Trading systems with powerful analytical features, such as real-time market data and specialized charting tools, may appeal to this group in particular.
Moreover, they want to have analytics and useful tools for all types of assets, including the currently most popular one – cryptocurrency. Zoomers want to utilize the best crypto trading platform that enables them to benefit from advanced analytical tools like indexes, charts, and technical analysis solutions.
XCritical is the best crypto trading platform that provides complex yet easy-to-use tools for Gen Z traders to analyze financial markets and make smart trading decisions. The platform offers a variety of analytical tools and indicators to help traders study market patterns, find trading opportunities, and refine their trading methods.
Here are a few tools that zoomers love to use on XCritical:
Technical indicators. Moving averages, oscillators, and trend lines are the technical indicators available on XCritical. These indicators assist traders in identifying trends and trading opportunities.
Charting tools. The powerful charting capabilities provided by XCritical enable zoomers to watch price movement and analyze market patterns in real-time. Zoomers can customize charts by selecting from a variety of styles, settings, and technical indicators. It's possible to open new charts and draw directly on these new documents to get a visualization of available data.
Risk management tools. XCritical's risk management tools enable Gen Z traders to control risk exposure and maximize gains while minimizing losses. XCritical provides stop-loss and take-profit orders, trailing stops, and other solutions that help traders limit their losses in the market downturn.
Performance analytics. XCritical's performance analytics allow traders to analyze their trading performance over time. It's like a trading journal or history where Gen Z traders can see their financial operations, gains, and losses.
These solutions explain why many zoomers consider XCritical the best crypto trading platform.
Customization
One of the reasons why zoomers prefer utilizing the best platform for crypto trading with customization features is their desire to stand out and be different. Zoomers value individualization and a personal style in everything, including trading. Customization features offer a more individual experience that they can enjoy since earning money doesn't equal doing something boring.
Moreover, customization solutions enable Gen Z traders to personalize their trading experiences to their specific needs and tastes. They can build custom watchlists to track specific stocks or ETFs, set alerts to stay current on market moves, and tailor their trading dashboard to present the specific data they request.
Customization features also provide Gen Z traders more control over their assets. They can design a strategy corresponding with their specific goals and risk tolerance by being able to tailor their trading experience.
For instance, XCritical offers customizable layouts where users can drag and drop all required indicators and charts. Moreover, the platform offers more than 120 tools to customize the trading experience! These benefits make XCritical the best crypto trading platform.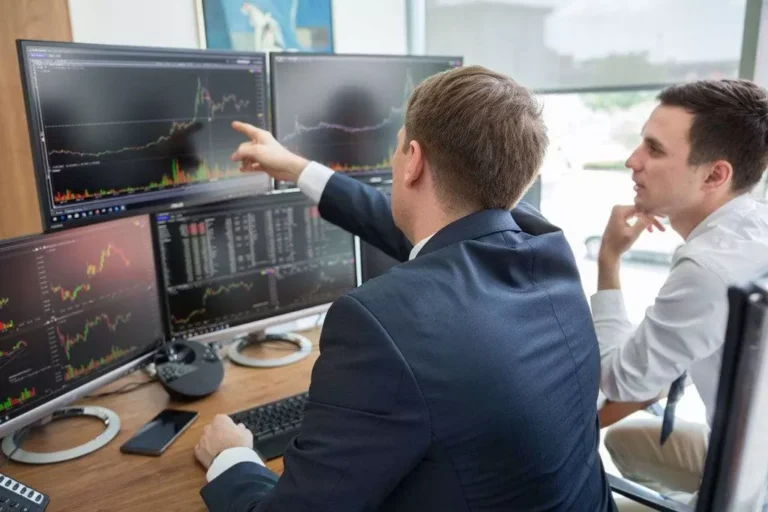 Access to cryptocurrency
Undoubtedly, cryptocurrency is still as critical for traders in 2023 as it was before, despite recent downturns in the crypto market. Most experts predict that cryptocurrency will regain ground and keep growing in value, so many zoomers see investing in digital money as an opportunity to gain profit.
However, cryptocurrency's popularity and experts' predictions are not the only two reasons why zoomers prefer digital money. Here are a few other reasons why Gen Z traders prefer trading platforms that provide access to crypto markets:
Decentralization. Gen Z grew up in an economic environment where traditional financial systems failed more than once. Thus, many zoomers are highly skeptical about investing in traditional currencies. They prefer the decentralized nature of cryptocurrencies and invest in them, hoping they will prefer better.
Digitization. Gen Z is also the only adult generation that grew up in a technology-based age. Many zoomers are used to modern technologies and don't perceive them as new or "scary." This perception makes them more eager to invest in new ideas and projects that many previous generations view as "risky."
Potential returns. Undoubtedly, every person's dream is to repeat the success of early Bitcoin investors. The crypto's volatile nature may be risky, but it can also guarantee high returns.
If a trading platform doesn't provide access to cryptocurrencies, Gen Z traders might start seeking others.
Data analysis tools
Gen Z traders use data analysis tools when trading because they have great skills in analyzing data and making logical decisions. This generation grew up with an abundance of information at their disposal and has become accustomed to using data and research when making financial decisions.
Data analysis solutions on trading platforms, such as real-time market data, indexes, charts, recommendations, and technical indicators, can equip Gen Z traders with a plethora of market information.
This data can assist zoomers in making more informed trading decisions, identifying market trends and patterns, and staying ahead of the curve. It's like insurance that uses available credit on their accounts to invest in a worthy asset.
The trading style of gen Z
Now that you know more about what can attract Gen Z traders to a platform, let's learn more about their trading style. Here are a few key facts:
Short-term trading. Zoomers often prefer short-term tactics like day or swing trading. These tactics require more attention from the trader but also provide more opportunities to generate income. As mentioned, zoomers prefer financial stability and independence, so they often choose these tactics to get the initial investment.
Active trading. Gen Z traders are more involved in their trading strategies and may trade more frequently than previous generations. The reason for choosing such a style is zoomers' ease of use of mobile trading platforms and the desire to handle their own assets. Thus, if you want to offer the best crypto trading platform for zoomers, you must first ensure it has all the tools for active traders. XCritical can handle this task by providing numerous order types and tools for frequent trading.
Diversification. There is at least one thing that taught many generations, including zoomers, that investing in one type of asset is dangerous. Most generations have learned it the hard way. Zoomers often invest in NFTs, cryptocurrencies, and traditional stocks. Thus, your platform must provide these solutions if you want zoomers to consider it the best crypto trading platform.
So, what is the best crypto trading platform that enables Gen Z traders to use their strategies? The platform offers active and short-term trading tools with diversification solutions.
Final thoughts
If you want to cater to the interests of Gen Z, you must provide them with tools that facilitate their trading strategies. One of the main focuses should be on providing mobile solutions since data proves that more people (not just zoomers) switch to using their phones or tablets rather than laptops when trading.
Another critical aspect is providing zoomers with analytical tools. Gen Z prefers to work with data and charts instead of following the experts' lead on social media. Zoomers want their decisions to be logical, so they use tools to analyze the market.
Overall, Zoomers aren't afraid of new technologies: they embrace them. They like innovations and prefer convenience, so they choose trading platforms that provide them with valuable tools and solutions that facilitate their lives.