A comprehensive guide on forex back office software
If you have ever worked in the Forex industry, then you must have used soft such as Forex CRM or trading platform. At the same time, it doesn't matter at all how experienced a trader you were, because absolutely everyone uses this software. CRM trading platforms are the place where all the client's financial data is stored.
During registration, the purchaser must leave such data as e-mail address, phone number, and various identification documents. Also, the integrated program allows you to most effectively keep in touch with the client and track all transactions. That is why it is so essential that each of the departments in a brokerage company has secure access to this privacy policy info for the most efficient use and achievement of common goals.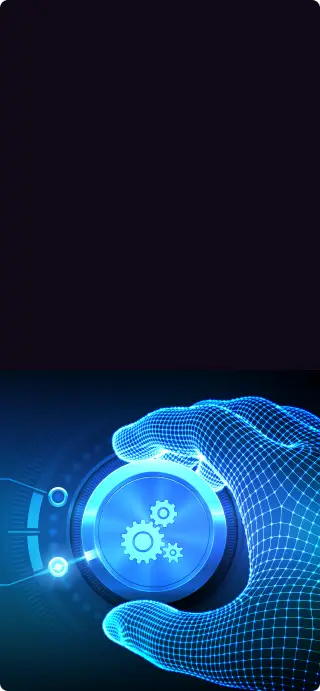 Turnkey Brokerage Solution For Your Business
Get the most profitable fully licensed fx/crypto brokerage software or ready-to-operate business in 48 hours. Best-in-class web & mobile trading platforms, sales-driven CRM, full integration with MT4/5, and 150+ payment providers.
Modern back-office soft versions
Even though most modern CRM solution systems offer an extensive and diverse ability, each of them has both positive and negative sides. However, very often, brokers are faced with the fact that the trading platforms may not have all the functions that are necessary for productive work. Perhaps the program has frequent crashes or information of clients is lost.
Other systems have problems with generating reports for each client, especially when it comes to large-scale projects. Subsequently, the firm has to involve an IT department to solve such problems. And this, in turn, takes a lot of time and directly affects profits.
Features of using the back-office trade program support
The service is a specialized and professional soft that is designed to manage purchaser accounts and helps the trader to form a communication channel more effectively. The main functions of the soft are:
Client profile administration
Reporting on the work done
Providing the comprehensive ability for control procedures in the marketing and sales departments
Unique KYC forming system
Saving all purchaser documentation
Direct system access for IBs solutions
Individual and functional update policy
Full compliance with all EMIR and CySEC requirements
The functionality of the soft for the purchaser account
The program should be convenient not only for employees of a brokerage firm but also for customers who use its services. To date, the ability of the CRM system allows you to organize a user's cabinet most conveniently and offers the following ability, including:
Simple and convenient customer cabinet interface
Compliance of using and opening real and demo accounts
Operations with deposits (replenishment or transfer between customer accounts)
Reserved integration with all mobile platforms
The ability to receive internal notifications and communication with the broker
Additional section for the provision of documents by the user
The presence of live chat with firm specialists
Unique affiliate integration ability
The current CRM solution program also can form an affiliate service. The presence of this function provides a more productive interaction between departments and, accordingly, helps the company to conduct a more successful business. At the same time, the ability of the affiliate account, including:
Opportunity to support a multi-functional affiliate program
Using the list of referrals and the built-in search function
Complete link to the statistics of trade
Reporting all information on used market promotional materials
Generation and formation of affiliate links and so on.
Administering purchaser profiles using back-office
Thanks to the use of this specialized software solutions, a brokerage company can create new customer profiles as quickly as possible and also manage all profiles. This ability is carried out by promptly and efficiently processing information for each account.
Besides, brokers have full access to tracking various financial transactions. This, in turn, includes replenishment of the deposit, transfer of personal funds, monitoring of financial market operations, and a detailed study of all movements of the customer's funds. Thus, brokers will be able to manage the risks of their customers better and help them conduct fully active trading activities.
Multi-functional user structure
Using the back-office platform solution by XCritical® (all rights reserved) allows you to distribute various purchaser groups according to the necessary classifications. Also, each of the created groups has individual settings and is not limited in quantity. For example, you can distribute customers based on various margin settings, specialized market tools, commission percentages, and so on. Each user who will be part of a particular group will have precise settings and parameters that the trader will be able to track.
Multitasking settings system for clients
Moreover, XCritical back-office platform has a full-fledged ability that helps to make individual settings and provide the necessary access rights to each specific department and employee of your office. For example, Broker 1 can administer account A and simultaneously have limited access to view info on a group of customers B. In turn, Broker 2 can fully manage groups A and B. However, both brokers do not have the ability to manage such parameters in a group like liquidity and other specific functions.
Besides, the integrated program provides the ability to monitor various indicators of the user profile in real-time. Such features of the services include:
P/L
Margin solutions
Risk positions size etc.
The top trading soft potential
Due to the high functionality of the program, all purchase orders are displayed in one place and have the possibility of additional filtering for each of the specified parameters. Also, the integrated program allows you to develop further and integrate various trading tools and services tailored exclusively for your business.
Thus, you can analyze a purchaser in more detail and control all trading operations according to specific calendar periods. All reports that you want to do on various indicators can be easily exported to XLS, SCV, PDF, HTML, and TEXT files. At the same time, the report data can be used by all firm employees as well as proper risk management and control departments.