Crypto exchanges are particular platforms where users can buy and sell cryptocurrencies. You may utilize such systems to exchange one digital asset for another, e.g., get Litecoins instead of Bitcoins or exchange fiat banknotes (usually US dollars) to obtain crypto coins. Also, it is possible to convert cryptocurrencies back to dollars or other available money.
There is no best crypto exchange UK that is perfect for all investors. Evaluate your interests and choose the variant that suits your aims. To make the search easier, we have collected the TOP of the most reliable platforms in the country.
How to trade on the stock exchange?
To start financial transactions, the user needs to replenish his exchange account, which is sometimes called a wallet. Remember, the wallet provided by the platform is usually stored on that system. You may create an account independently to guarantee security.
After that, view the prices of various cryptocurrencies. It is essential to comprehend that the exchange does not set quotes; the market determines them based on supply and demand. Sometimes there are differences between prices on different exchanges due to the decentralized nature of virtual money.
Place the order to get digital cash, which will appear in the order book with other similar transactions. You may convert virtual coins to fiat money, store them in your account to make transactions shortly, or withdraw it as cash. The list of services varies depending on the exchange user prefers.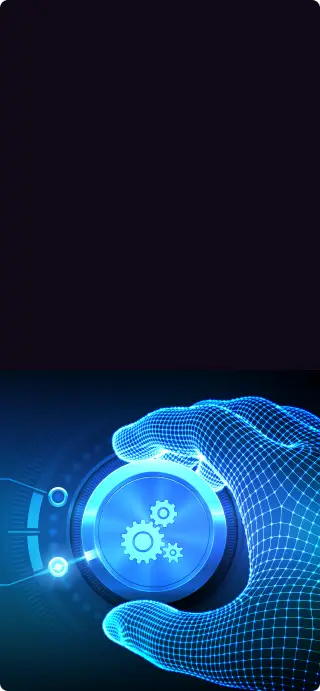 Turnkey Brokerage Solution For Your Business
Get the most profitable fully licensed fx/crypto brokerage software or ready-to-operate business in 48 hours. Best-in-class web & mobile trading platforms, sales-driven CRM, full integration with MT4/5, and 150+ payment providers.
How to choose an excellent solution?
There are many things to consider when evaluating different scenarios, but it is worth focusing on security, fees, and the range of virtual assets traded.
Any exchange may become a target for hacker attacks. Many reputable platforms have faced this issue, and some have successfully solved it, benefiting from the experience of hardening security.
No exchange can guarantee complete protection against hacks, so we recommend that you evaluate the offered insurance rates and the possibility of returning stolen online assets in case of security difficulties.
Suppose you decide to accumulate a solid supply of crypto money. In that case, it is worth considering the possibility of spreading the total amount across several exchanges to diversify the risks.
When evaluating fees, the primary term of thumb is the more you must pay, the less you need to invest. Ask what fees exist, when they must be paid, and whether the charge is to withdraw capital.
The range of virtual coins traded on the exchange also plays a significant role, depending on the chosen investment strategy. If you plan to buy certain altcoins, check in advance to comprehend if they are available on the selected exchange.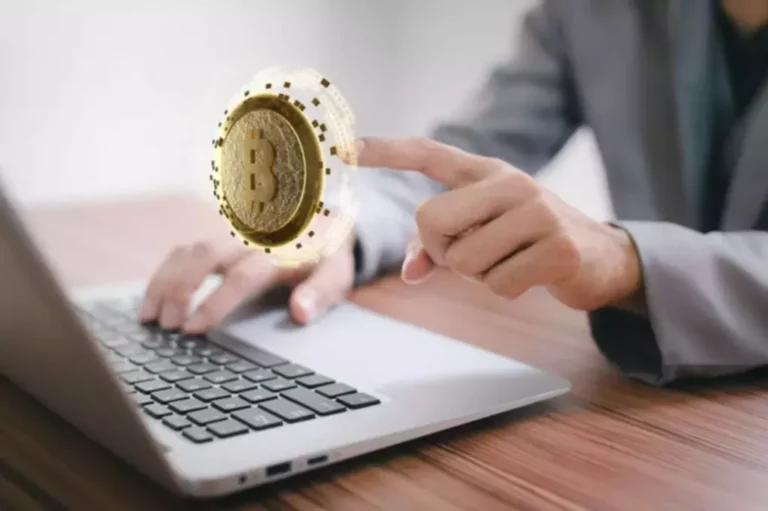 The regulation of crypto exchanges in the UK
Cryptocurrency exchanges in the UK do not undergo mandatory control by the FCA (Financial Conduct Authority), which regulates the economic sector in the country.
Some organizations are registered with the FCA to process money transactions but not for operations related to crypto coins.
Regulation means this committee oversees and approves the organizations and individuals who work there to ensure they operate to strict standards regarding client capital. The lack of such monitoring confirms the FCA needs to keep up with the times and is developing more slowly than crypto firms.
The crypto exchanges UK, which we will discuss below, strives to operate to high standards and protect clients' interests. They verify the identity of users (KYC or «know your customer» system) and offer insurance in case of an unexpected situation with the website or with the customer's capital.
The main criteria how to evaluate crypto exchanges
It is essential to realize that choosing the right platform to buy and sell crypto coins is crucial. The choice determines how profitable the transactions will be, how easily you can carry out financial transactions, and whether you may legally use them in the UK. When evaluating various crypto exchanges, experts consider the following criteria:
The main trading functions: the number of available cryptocurrencies, the list of accepted fiat money, the liquidity of the website, and the charge for performing financial operations.
Additional trading features include advanced order groups and volume discounts.
Margin trading: estimated margin parameters.
Customer service: what kinds of customer support the platform offers?
Educational potential: specialists study the educational content of each website.
Security and storage: possible storage options, safety, and insurance, as well as an estimate of the number of large-scale hacks over the entire period of its operation.
Staking and rewards: some systems allow users to deposit different groups of cryptocurrencies and receive rewards.
Crypto lending: sometimes, exchanges are willing to lend digital money to users.
Such variables help evaluate the functions and parameters of existing exchanges and brokerages. Specialists calculate the sum of the weighted values of all or several of these fundamental factors to assess each crypto platform's performance objectively. Of course, you may use a regular broker to invest or trade cryptocurrencies, but not all experts offer a wide range of virtual assets. The best crypto exchange UK is a broker explicitly created to deal with cryptocurrencies.
Top cryptosystems in the country
Experts have compiled a checklist of the most famous crypto platforms in the UK. These are applications, websites, and trading systems where you may purchase Bitcoin, Ethereum, Tether, Litecoin, TRON, Cardano, Solana, and other crypto coins. Carefully weigh each solution's advantages and disadvantages to choose an excellent option. There is also no limit to the number of exchanges a user may utilize, but if you have yet to deal with crypto coins before, start slowly.
Coinbase
Coinbase is a famous crypto exchange that beginners especially like. Such a platform offers a version for beginner traders, and an option for experienced investors called Coinbase Pro.
Some of the platform's FX liabilities are under the control of the FCA, which means UK users may trust it. Coinbase also supports GBP to offer valuable trading experience.
Coinbase has a system of price levels, which lets to identify the amount of commission for each user when making a transaction. The price level is calculated based on the investor's trading volumes over the past 30 days.
Binance
Binance is a young cryptosystem that appeared in 2017 but already has approximately 29 million users and is considered one of the most reliable platforms.
The central fact you should know about Binance is that any committees do not regulate it, but it is allowed to operate in the UK. Users can make financial transactions with GBP.
The popularity of Binance is due to its minimum trading fees, which do not exceed 0.1% of the trade value if the trader uses money from his account. But the commission will be higher if an investor plans to buy crypto coins instantly with a debit/credit card or through a bank transfer.
Binance is one of the biggest crypto exchanges today as it offers over 400 cryptocurrencies, which means almost every online asset you can imagine.
Crypto.com
Crypto.com is a world-class exchange that supports over 100 cryptocurrencies, making it an ideal variant for traders who want to interact with less popular digital assets than Bitcoin or Ethereum.
Crypto.com offers some original features other similar platforms lack. Users can transact options and futures, get paid to place coins, and trade with up to 10x leverage if they are confident in the virtual cash.
Crypto.com regularly invests in improving the protection of its system, which provides maximum protection of users' savings. The exchange is high-speed (prices are updated several times per second), which gives traders an advantage over other systems.
eToro
eToro is one of the most common crypto exchanges in the UK where users may buy and sell digital assets securely; it has received an FCA license. The resource has been successfully tested in other jurisdictions, including the US and Australia. The registration procedure in this system takes at most 5 minutes.
You can deposit funds instantly with a debit or credit card and an e-wallet or wait a few days for the bank transfer to be processed. After receiving money in the account, you may carry out transactions with 70 different cryptocurrencies. You only need to click once to become the owner of Bitcoin, Ethereum, and other online assets.
The platform allows you to invest in famous meme coins, as eToro hosts Dogecoin and owns Shiba Inu. It is also beneficial to make GBP deposits because the commission is only 0.5%.
CoinJar
CoinJar is a cryptocurrency exchange and app headquartered in the UK and Australia. The system offers to buy, sell, store, and spend over 50 types of cryptocurrencies using a particular application and wallet.
With the CoinJar card, you can purchase online and in stores using cryptocurrency. The trader may activate such a card for free, and there is no monthly commitment. The capital owner receives excellent CoinJar Rewards every time he spends money on the card. All deposits are made in GBP, so there is no conversion fee.
Pepperstone
Pepperstone is a broker and CFD trading platform licensed by the Australian Securities and Investment Commission and regulated by the FCA in the UK and DFSA in the UAE. Thanks to direct access to CFDs on indices, cryptocurrencies, securities, EFTs, and other resources, Pepperstone is a multifunctional investment platform used by people worldwide.
Users value Pepperstone because of its low trading fees, tight spreads, and many investment options. Experienced market players can trade with 10x leverage (it all depends on the jurisdiction where they are located and their experience), which is available for most crypto assets.
Pepperstone has no commission for depositing and withdrawing capital, and spreads range from 0.0 to 1.2 points, depending on the underlying crypto asset.
Uphold
Uphold is a beginner-friendly UK crypto exchange where everyone can deal with over 90 types of online assets and utility tokens, including core, altcoins, and new tokens. Users can also trade in national currencies, e.g., pounds sterling, euros, and dollars. The Uphold system lets you schedule recurring transactions through the AutoPilot mode, where you can set up regular buy and sell orders, cutting the impact of quote volatility.
With Uphold, users can withdraw capital to bank accounts in 36 countries or private wallets across five cryptocurrency networks quickly and without additional cost.
When trading Uphold cryptocurrency, the user does not face several commissions. Fees are calculated when placing an order, meaning that the price the client sees before the transaction is the final cost of the offer.
OKX
Upon completion of the rebranding in early 2022, OKX (previously called OKEx) quickly began to gain user trust and rise in the ratings of crypto exchanges. With many educational materials and a massive list of trading options, OKX is a reliable solution for any investor, regardless of their experience.
Like any trusted platform, OKX goes to great lengths to guarantee the safety of clients' funds. About 95% of client money is stored offline in cold storage; the rest of the resources are in semi-offline wallets. Considering that OKX is one of the small numbers of exchanges that hackers have never hacked, this focus on safety is justified.
Users call the system's main advantage the minimum commissions: just 0.1% taker and 0.08% maker fees. At the same time, there is no information regarding the commission for deposits, so users need to learn all the nuances of their favorite payment method before doing a transaction.
Kraken
If you are trying to find a cryptocurrency exchange that has stood the test of time, we recommend choosing Kraken. Created back in 2011, it is now one of the oldest crypto exchanges with a good range of coins and minimal fees.
Traders can get started with the platform if they have at least $10. At each stage of the transaction, detailed instructions will allow beginners to master the basics of cryptocurrency operations. Experienced traders can use advanced tools and functionality and a vast range of coins to purchase, sell and exchange.
Kraken is an excellent option for investors who plan to trade anonymously, as the exchange offers a dark pool. Users can also access margins, stop orders, and short sales of cryptocurrencies.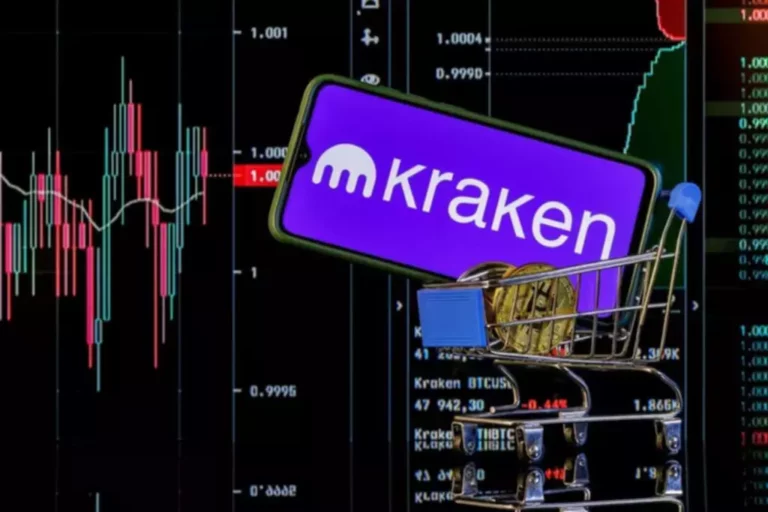 Gemini
If your main criterion when choosing the best crypto exchange UK is security, then you should look closely at the Gemini system. You will unlikely find a digital asset exchange with such perfect protection indicators. It is one of the few crypto platforms legally allowed to carry out financial transactions in the UK. While Gemini does not have FSCS coverage, it does offer underwriter problem insurance to traders, meaning that in the event of a security breach, the user will get a financial refund. It makes Gemini Wallet one of the safest platforms out there.
The exchange offers investors several cryptocurrency wallets, such as Gemini Custody cold storage and Gemini hot system. Thus, users can choose how it is more acceptable to store keys: online or offline.
Although Gemini does not have a complete set of cryptocurrencies, all listed assets are available at any time.
Revolt
Revolt's approach, which focuses on digital technology and accessible application, makes it the optimal solution for those who take the first steps in the crypto world. Combining current account services and virtual products creates a comfortable user experience.
Beginners value simplicity the most. Revolut clients can buy, store and exchange over 80 cryptocurrencies through apps, and their favorite financial transactions take a few seconds. You can instantly purchase virtual assets using the funds in your Revolut profile.
In the application, you may select the crypto coins you are interested in, set up the option of recurring purchases, send virtual money to other users, and study portal analytics to create a diversified portfolio of assets. You can activate the crypto spend mode on your Revolut card to pay for purchases with instantly convertible tokens.
Final thoughts
All the exchanges listed above have multimillion or even billion-dollar revenues. There is no doubt that launching a crypto platform is a profitable business with enormous opportunities for entrepreneurs.
Today, as many people think, you may build a cryptocurrency exchange without huge investments. The XCritical offers to launch a full-fledged turnkey platform in just several weeks. The сompany has powerful tools and services that facilitate the various stages of setting up a simple and functional exchange.